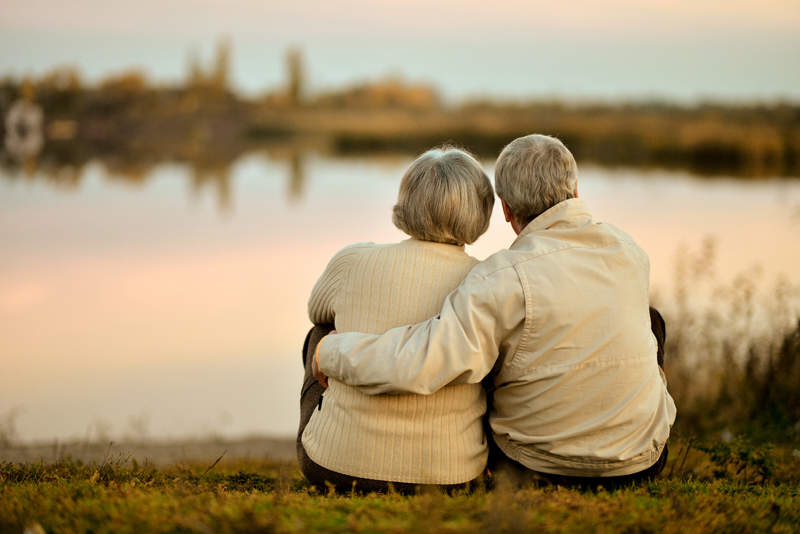 Jack is 79 years old. He has resided at a nursing home for the past six years. Jack's mind is sharp and alert, but his body is failing him. He has a Parkinson's-like disease that causes tremors. Because of this disease, Jack has suffered many falls, some causing injuries requiring trips to the hospital and stitches. Up until six years ago, Jack had been living in an assisted living apartment on the grounds of an institution that also houses the nursing home. In his younger years, Jack was an engineer and he has always been interested in technology. While living in his apartment, he had his own computer and beamed with pride at his computer skills. When he moved to the nursing home, he took his computer with him, becoming the first ever resident to have a computer AND to know how to use it.

Over the past six years, Jack's health has steadily declined. In addition to the tremors he suffers, his heart is weak. A pacemaker was inserted a couple of years ago. With the decline of health, obstacles have arisen in Jack's path. He is now confined to a wheelchair and needs to be strapped in so he doesn't fall out. He sleeps sitting up in a chair because he is afraid that if he lies down in bed he will die. The one thing in life makes Jack feel that he is still a part of society is his computer. He seems to be able to bear all of the physical disabilities as long as he still has his computer. Unfortunately, over the past couple of years, the tremors Jack suffers make it almost impossible for him to type. He has trouble working the mouse and his printer. Realizing that his computer days may be limited has caused Jack to erupt in anger.

You might be able to relate to Jack's anger. I can only imagine how difficult it must be to have a mind that is still active and alert, but a body that just won't cooperate. Jack's speech is affected by this disease to the point where he cannot talk on the telephone. Even talking with someone face-to-face is a challenge for the listener. Now, he is facing the possibility of giving up his computer--the last bastion of hope in his mind. The problem with pent-up anger is that it surfaces unexpectedly and tends to spew out violently on any innocent bystander. In Jack's case, I believe the anger has been slowly building for the past six years, since the day he was admitted to the nursing home. Every day for him has been a surrender of one more freedom. However, as long as he had his computer skills, in my mind, he was okay. In his mind now, he has nothing.

Have you ever felt that way? I have experienced my share of anger, as I'm sure you have as well. How do you process your anger? Do you project your anger onto others or do you stuff it deep down in your soul? Neither method is healthy and can lead to serious repercussions.

If you are facing an anger management problem, I encourage you to work through issues causing your anger. The first thing to keep in mind is that the feeling of anger is neither good nor bad. Anger is just a feeling to be felt, not labeled. Now that we know anger is not a bad feeling, we can adjust how we respond to this feeling. Often, a person feels angry but doesn't have any idea why. Your first step is to find the source of your anger feelings. In Jack's case, the source of his anger is frustration. Once you decipher the source of your anger, what do you do next?

For me, I ask myself if I can do anything to change the source. Did I create the source of my anger? If so, what can I do differently to change the course? Did someone else create the source of my anger? If so, can I remove myself from the situation to eliminate the source? We can never judge someone else's feelings, so I am in no way equipped to tell you how to handle your anger. All I can do is share the ways in which I have processed my own anger over the years. If you can adopt one of these methods and make it work for you, praise God! However, the bottom line is you have to find A way to process your anger without hurting yourself or others.

First, taking the problem to God is always my first step. If you are not a believer, then you will probably want to move to the next suggestion.

Second, if I'm having a difficult time identifying the source of my anger, I journal. Get out a notebook and pen and just start writing until there is nothing else to write. In the course of this exercise, I usually unearth the real reason for my anger.

Third, talk it out. Whether you talk to God, a psychologist, or your best friend, you will definitely work through the anger when you express your feelings in a safe environment. Be sure to pick someone who is not going to judge you for the way you feel. In this case, you want a strong listener who can give you objective and constructive feedback.

Fourth, walk it out. I find that a long walk diffuses anger rather swiftly. You can combine three and four and walk with a friend while talking. This works too!

Fifth, find the calm. Do whatever it is that calms you best and returns you to a state of peace. Maybe you enjoy bubble baths with soft music and lighted candles. Maybe you enjoy listening to classical music. Maybe a good cup of tea is the answer. If you can afford it, have a massage or a manicure. Processing the anger will happen more readily if you can peel yourself off the ceiling and sink into the La-Z-boy.



Related Articles
Editor's Picks Articles
Top Ten Articles
Previous Features
Site Map





Content copyright © 2023 by Diane Adams. All rights reserved.
This content was written by Diane Adams. If you wish to use this content in any manner, you need written permission. Contact Pamela Slaughter for details.