Deadliest Catch 4: The Captains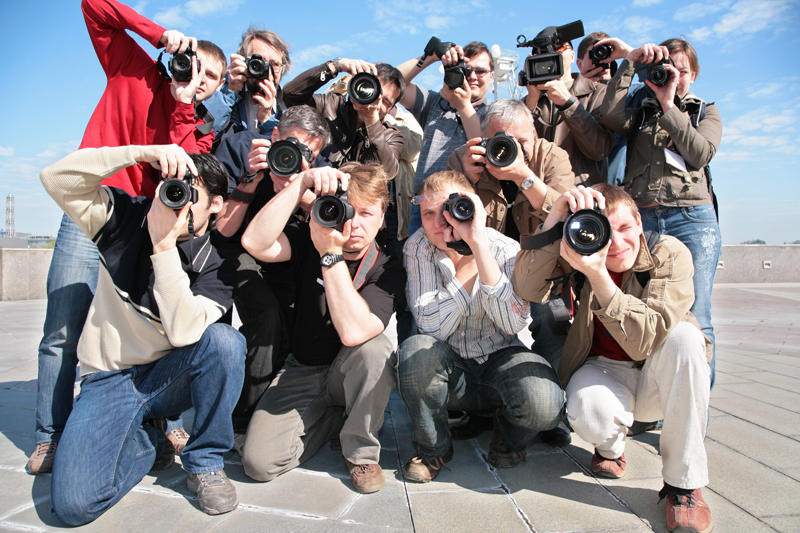 Every year, hundreds of fishermen converge on Dutch Harbor AK for the short Alaskan king crab season. The Alaskan king crab species include red king crab, blue king crab, golden king crab and scarlet king crab. Crab harvesting is a tricky and dangerous operation as we see on the show. During the winter of 2005-2006 14 million pounds of Alaskan king crab was caught in four days by 250 boats. Wow!
The Discover website offers viewers a lot of extras. In one fun part of the site is the
"In Your Words"
section that gives you a photo each week and you can provide a funny caption for it.
Do you yell at the TV at the captains or deckhands? Now you can speak your peace for free! The Deadliest Catch captains and Camera Crew are waiting to hear from you. Send them a shout out with questions or comments and they just might respond in kind. Below are the numbers to call and they are toll-free.
Deadliest Catch Camera Crew
Call 866-503-7797
Eighteen cameramen braved the elements for 36 days at sea to bring us the fourth season of Deadliest Catch.
Cornelia Marie
Call 866-503-7791
Captain - Phil Harris --
Cornelia Marie
A 30-year veteran, Phil Harris has spent 17 years operating and co-owning the Cornelia Marie. Two sons join him: Josh and Jake. Josh was a greenhorn last year and Jake returns for his fourth season of fishing.
Phil lives in Seattle, WA during the off-season and enjoys building handmade bird feeders and riding his Harley.
Early Dawn
Call 866-503-7792
Captain - Rick Fehst --
Early Dawn
This is Rick's first season as captain on the Early Dawn. His career choice came after serving only three years as a greenhorn. Ever since then he has worked hard on numerous boats as both deckhand and captain. Fishing is his passion and he plans on doing it until the age of 60. Rick has been married for 15 years and has two children. In his off-time, Rick enjoys working on his house and in the garden during his shore leave.
North American
Call 866-503-7793
Captain - Sten Skaar --
North American
The family-owned North American is a "green" fishing boat designed for fuel efficiency and lower emissions. Sten Skaar's brother John is the ship's engineer and their fishing history starts with their father, who learned from Sig Hansen's dad. The Skaar family has a strong history in commercial fishing, starting with Sten's father Erling who was enticed into the business by Captain Sig Hansen's father, Sverre Hansen. This sparked a friendly Norwegian rivalry that still exists today.
When he is not fishing, Sten follows the pursuits that his hard work affords him -- golf, soccer and travel.
Northwestern
Call 866-503-7794
Captain - Sig Hansen --
Northwestern
A seasoned captain for the past 18 years, Sig Hansen is the classic Norwegian skipper who loves the competition and strategy of fishing. Superstition is part of his strategy and routine as he starts each season with yellow Post-it notes and pencils with erasers taped to the tops.
Two brothers are part of the crew and the three of them inspired the Xbox 360 video game entitled
Deadliest Catch Alaskan Storm
.
Sig lives in Seattle WA with his wife and two daughters.
Time Bandit
Call 866-503-7795
Captains Johnathan and Andy Hillstrand --
Time Bandit
The Hillstrand brothers are co-captains of their family-owned Time Bandit. While Johnathan is the captain during king crab season, brother Andy skippers during opilio crab season. A third brother, Neal Hillstrand, takes care of the cooking and keeps the boat running.
Wizard
Call 866-503-7796
Captain - Keith Colburn --
Wizard
Keith Colburn started out as a deckhand aboard the vessel he now owns and skippers, the
Wizard
, a World War II-era Navy ship that was converted into a fishing vessel in 1978. Brother Monte works alongside him as a deckhand and relief skipper.
Keith lives outside Seattle WA with his wife and two children.
Finally,
check the schedule
for back-to-back shows leading up to the Season 4 premiere and beyond! Do not miss a single show.
You Should Also Read:
Deadliest Catch, Season 3


Related Articles
Editor's Picks Articles
Top Ten Articles
Previous Features
Site Map





Content copyright © 2023 by Ingrid Stamatson. All rights reserved.
This content was written by Ingrid Stamatson. If you wish to use this content in any manner, you need written permission. Contact Katy Evans for details.