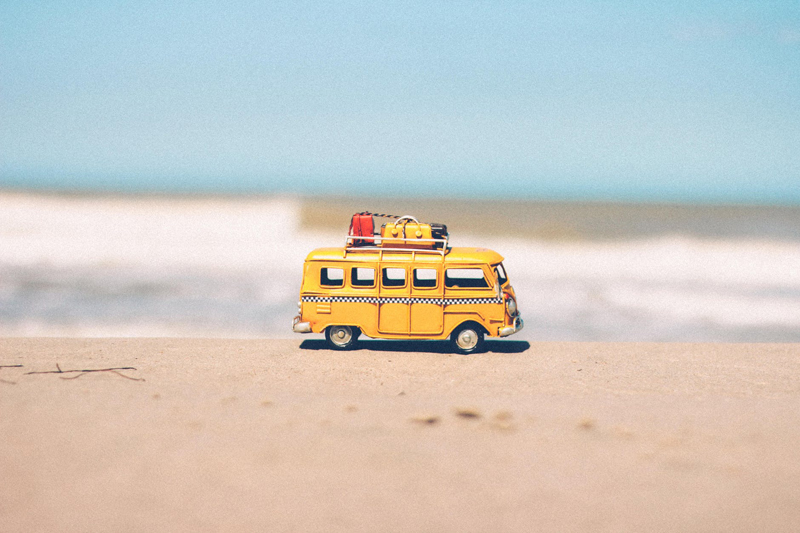 When my husband (then boyfriend) and I took an 18-month RV road trip back in 2002-03, we documented everything. We took a zillion photos, kept a journal, videotaped even our most mundane moments, maintained a website, and even sent a regular newsletter to family and friends. We just wanted to ensure that every single ounce of our journey would be etched into our minds forever. However, at that time it wasn't very easy to accomplish all of this. Oftentimes we waited in lines for computers at public libraries so that we could upload photos or content to our website. Forget about real-time updates on our travels, it just wasn't in the cards. If we wanted somebody to know what we were doing in any certain moment, we had to give them a call. Who knew that just a few years later, documenting our travels--oftentimes as events were occurring--would be so easy!
If I was doing a similar trip now I'd be able to document everything "in the cloud." To begin with, I would totally embrace social media. Twitter would help me send out instant updates and connect with fellow RVers. People could read my brilliant travel tales on a blog and view our dazzling trip photos in an online photo gallery. And Facebook could help friends and family feel more at ease knowing our whereabouts. Below are some of the services I would like to have the next time I take an extended road trip.
To begin with, I'd get a
Twitter
account and start rallying up some RVing friends. There is a great RVing community out there that can really come to your aid pretty instantly when you need some assistance with your travels. Plus, "tweeting" is a fun way to let people know where you are on your travels and what exciting things you are discovering. Nothing lets you get the word out about what you are doing in real time better than Twitter. You can also upload photos to go along with your tweets at
Twitpic
.
I'd also set up an account at
MyTripJournal.com
and join the community of other travelers who set up personal travel websites. This service is great because along with being able to post your journals, it comes with interactive maps that show your journey's route. You can also store photos and videos on the site as well.
Even though I would have an account at MyTripJournal.com, I would still set up a free
Blogger
account because I just love the Blogger interface and I think it's a breeze to navigate. Writing blog posts is easy and you can link to photos on their site as well. Plus, it is another community of people that you can share your travel stories with.
As far as photos are concerned, I would keep them all together in an online photo gallery like
Flickr
. This service is simple to use and makes it easy to organize your photos. With just a few clicks of a mouse, I can do some pretty cool things with my photos like create photo books, collages, or putting the images on canvas.
And, for all of those great cinematic moments, I would make short films using all of the best footage and put them on
YouTube.com
.
I would also be sure to have a
Facebook
account, but keep it reserved for just friends and family. It would be used to share more of the personal details about the trip that the general public wouldn't really care about or need to know.
Oh, did I mention that all of the above services are free? Not a bad price to pay for a lifetime of memories!
Please feel free to stop by the RV forum and let me know what services you prefer to use when it comes to documenting your travels.


Related Articles
Editor's Picks Articles
Top Ten Articles
Previous Features
Site Map





Content copyright © 2022 by Erin Floresca. All rights reserved.
This content was written by Erin Floresca. If you wish to use this content in any manner, you need written permission. Contact Erin Lehn for details.