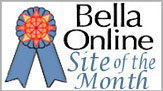 Faithbookers unite!
Faith Sisters
is an up and coming Christian Scrapbooking community of talented designers sharing their challenges, resources and creative inspiration to help you leave a legacy of faith in your scrapbooks.
Whether you're working on making a mini book, a family album, a scrapbook from your most recent vacation, documenting your kids' growth from year to year, or just want some ideas on how to make a great card - the Faith sisters challenges, layouts, forums, inspiration galleries and resources will help you turn those projects into legacies of faith.
Faith Sisters
isn't just a website! It is a community! The
faith forum
gives everyone a chance to get to know each other and share ideas. The
Faith Sisters Inspiration Gallery
is a fabulous place to share your faithbook pages and projects as well as see the projects being submitted by others.
Every Wednesdady night a new challenge is added to the Faith Sisters site! To make it even more inspiring the Faith Sisters design team will already have projects on display to help you get those creative juices flowing for that weeks challenge!
Read the challenge and then create your project! There is a readers inspiration gallery for you to post your completed projects! The Faith Sisters design team will publish a post about their favorite project from that challenge and you just might be the designer of that project!
The very first challenge is one of the challenges here at BellaOnline Scrapbooking - Meaningful Songs! The really awesome thing about Faith Sisters is we can all see the projects that everyone is doing for the challenge! The Faith Sisters Gallery is going to be an awesome place for faithbooking inspiration!
There are lots of great things planned for the Faith Sisters Site and Community! You will want to make sure to sign up for the newsletter list to keep up with all of the excitement!
I am truly blessed to be a part of this ministry. I hope that you will be blessed by becoming a part of the
Faith Sisters
community too!