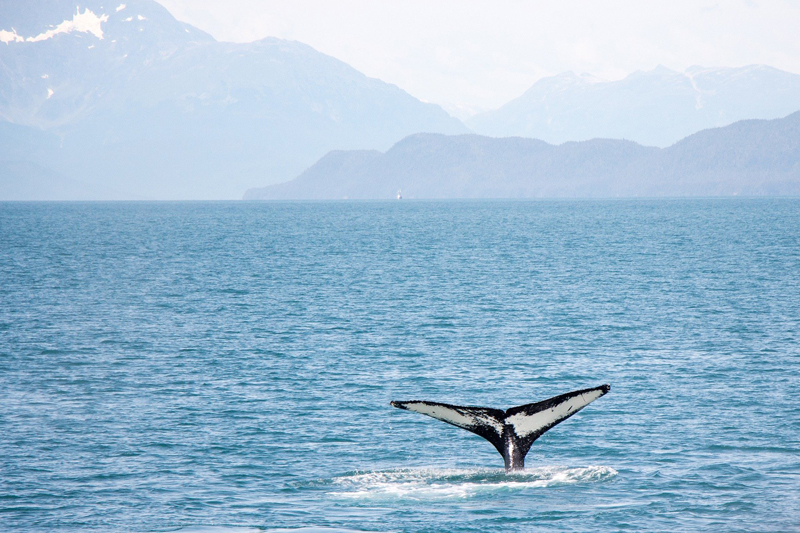 Before the times of cruise ships, airplanes, and tourists, there were a people who lived in, and with respect of, this great land. There are 218 federally recognized tribes in Alaska! These tribes fall into 11 distinct cultures that are grouped by the five regions they inhabit. To look into the culture of the natives takes one into an understanding of existing with respect of all living things, pride of family, honor and traditions, subsistence living, and the overall care of others as well as one's self. The knowledge leads to an understanding of how they choose to and are able to survive, even in modern times of computers, RV's, and facebook!

Let me start by trying to explain subsistence living. It means to live off the land. The natives of Alaska use the plants they harvest, and the animals they kill. Every part has a use. What they don't eat from a plant, like an inedible stem, may be part of a basket weaving. The rib cage of a whale can be used as the frame and structure of a home. Every part of every living thing is honored and used in some manner.

The Athabascan Indians generally live in the Interior Region of Alaska. They cover the largest area of land because they move following the habits of what they live on. Fishing camps in the summer, moving to where the caribou are for late fall hunting and then to moose hunting areas in the spring. An important aspect of the Athabascan way of life is that they share in the subsistence living. There are 11 different languages within the Athabascan culture.

The Aleut (Unangax) and Alutiiq (Sugpiaq) live mostly in the Southwest Region along the Prince William Sound, Gulf of Alaska and west along the Aleutian Islands. The water defines their way of life. Each has a different language, but they were so heavily influenced by Russians, a likeness between the two groups ensued including the Russian Orthodox Church, clothing and Russian words mingled into their languages.

In the Southwest Region along Bristol Bay north to Norton Sound, you will find the Yup'ik and Cup'ik Eskimos. They moved around seasonally based on availability of food as they hunt both inland and water game. Today their villages are located within ancient camp sites. They still depend heavily on a subsistence lifestyle.

The Inupiaq and St Lawrence Island Yupik Eskimos are located in the Far North Region from St Lawrence Island to the Canada border (and further) inland including the Brooks Mountain Range. Hunters and gatherers that still maintain a traditional respect for man and animal, they are known to honor their kill. Only if a spirit is released can the animal or human return to inhabit the earth again.

Finally, along the Inside Passage or Southeast Region, we will find four groups. The Eyak, Tlingit, Haida and Tsimshain Indians lived in the temperate rainforest and survived by using the waterways for food and travel, and the forest for the well-known totem poles and intricate wood carvings. Each group is distinct and all have their own languages and sub-dialects even while living in close proximity to each other.

The natives of Alaska have a rich history and culture within their way of living.



Related Articles
Editor's Picks Articles
Top Ten Articles
Previous Features
Site Map





Content copyright © 2022 by Dawn Engler. All rights reserved.
This content was written by Dawn Engler. If you wish to use this content in any manner, you need written permission. Contact Deb Frost for details.