Two Lite & Cool Summer Desserts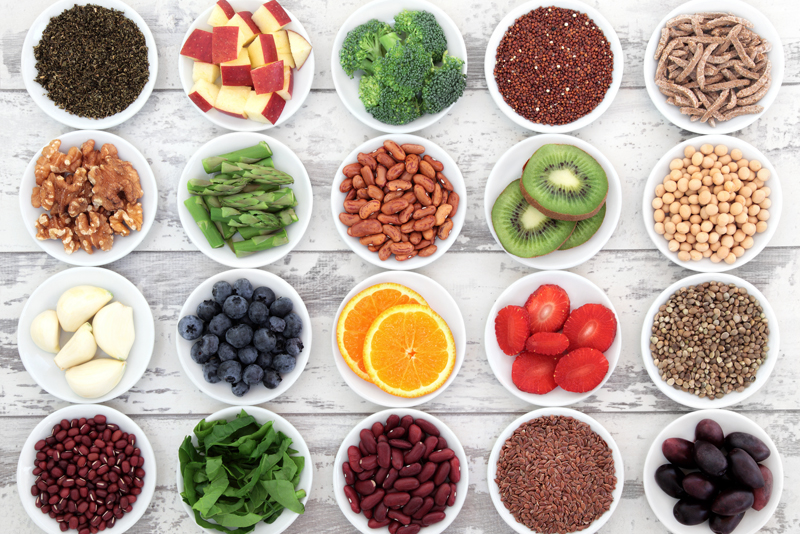 Looking for a quick and easy dessert to go with a barbecue or grilled dinner? Here are two desserts that are perfect for summer, can be made ahead (in fact the Banana Split Dessert must be made the night before), take only a few minutes to put together, and are light and cool. As a bonus, they are pretty enough to take to a potluck or to serve to company.

The Banana Split Dessert has been adapted from a recipe I was given by my sister, Kay. Kay insists that even though real whipped cream tastes better, there are a few times frozen whipped topping must be used because it holds up longer. She may be right, but since I have a real problem with frozen whipped topping, I substitute real whipped cream in this dessert and it holds up just fine. I also melt chocolate to drizzle over the dessert rather than just put chocolate shavings on top because I think it looks prettier. Of course, if you are in a hurry, you can do as you like. This dessert was a favorite at a class I recently taught on Lite Summer Cooking.

The Berry Easy Angel Dessert is an adaptation of a dessert that I often make during the winter with frozen berries. I wanted to utilize the beautiful berries that I have been seeing in the grocery stores; this dessert is perfect to show them off. If I'm serving this to company, I pipe stiffly whipped cream on top and garnish with fresh berries and mint. By the way, the whipped cream in this recipe is not sweetened, substituting frozen whipped topping will make the dessert too sweet and less light and delicate.

Banana Split Dessert

16-24 Servings


Crust
3 cups graham cracker crumbs
3/4 cup melted butter

Filling
2 eggs
2 cups powdered sugar
1 teaspoon vanilla
1 teaspoon butter flavoring
1 cup butter

2 cups heavy whipping cream
1/2 cup powdered sugar

3 bananas, very thinly sliced
3/4 cup maraschino cherries, well-drained
1 cup chopped pecans
1 21 oz. can crushed pineapple, drained

2 ounces semi-sweet chocolate chips
1/2 teaspoon vegetable oil

Combine crust ingredients and press into a 9 x 13 x 2" pan; place in the refrigerator to cool.

Combine eggs, powdered sugar, vanilla, butter flavoring, and 1 cup butter in a mixing bowl; beat for 15 minutes and spread over crust. Thinly slice bananas and place evenly over the filling; top with the pineapple.

Whip the cream with the powdered sugar and spread over the pineapple. Sprinkle with cherries and pecans.

Mix the chocolate and oil; microwave on high for 30 seconds; stir and microwave an additional 10 seconds if not thoroughly melted. Drizzle over the dessert.

Cover and refrigerate at least 8 hours or overnight before serving.

Berry Easy Angel Dessert

12 Servings

3/4 cup water
1 3 oz. package raspberry or blackberry Jello Gelatin
3/4 cup sugar
1/2 cup ice cubes

2 cups heavy cream, whipped

6 cups fresh berries
1 angel food cake, (loaf size) cut into 1 1/2 inch chunks

Bring the water to a boil in the microwave; add the gelatin and sugar and stir until dissolved. Add the ice cubes, stir till melted, then put the mixture in the freezer while you are preparing the remaining ingredients.

Mix the cooled gelatin mixture into the whipped cream, add the berries and cake squares. Place in a 13 x 9 inch glass dish or fancy bowl. Refrigerate until set, about 30 minutes to one hour.




Related Articles
Editor's Picks Articles
Top Ten Articles
Previous Features
Site Map





Content copyright © 2022 by Karen Hancock. All rights reserved.
This content was written by Karen Hancock. If you wish to use this content in any manner, you need written permission. Contact Karen Hancock for details.