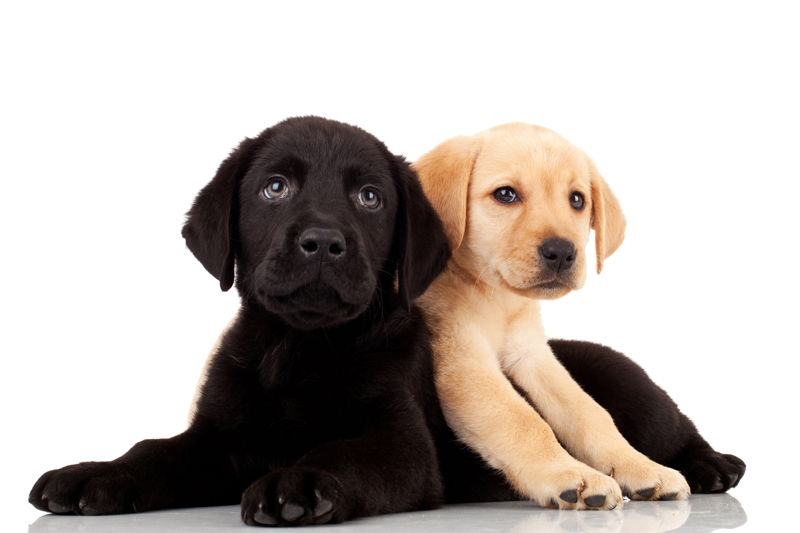 Many of us would love to take our canine companions everywhere with us, but bouts of car sickness can make even the shortest of trips more trouble than it's worth.

Dogs can suffer from motion sickness in the same way humans can. And also like humans, this can mean dizziness, vomiting, and a full-body sensation of illness; the causes are also the same, including a lack of control over balance and the sight of objects flying by outside of the window. It can be made even worse by anxiety, fear and higher-than-normal temperatures. A dog who has had unpleasant experiences in the car as a puppy may have an increased sensitivity to motion sickness, so it's important to try to make riding in the car a pleasant idea from the beginning.

Getting your dog used to the motion of a car can begin before you even pick up the keys. Play games with your pup that will mimic the same feeling of vertigo and being off-balance that she'll feel in the car. Roll her around on the floor, dip her upside down between your knees as you're holding her on your lap. Sudden changes in her orientation can help her learn to adjust to the turns, stops and starts that happen in a car.

Orient her with the car while it's still parked. Making sure she thinks of it as a wonderful place, as a fun gateway to adventure, will help relieve any stress or anxiety she might feel. Give her a special toy that she only gets when she's in the car, cuddle with her and give her some special one-on-one attention.

Work your way up to short trips around the block to give your dog time to acclimate to the car. Begin by taking her on rides that last only a few minutes, and slowly work up to longer trips as she becomes more comfortable.

When she's in the car, there are some simple things you can do to make the experience more pleasant. Open the windows by just a few inches; the fresh air and breeze will help calm any nauseous feelings.

Don't put her in the very back of the vehicle. Motion is more noticeable the farther back you sit, so putting her right behind the front seat will help minimize the feeling of being off-balance. Encourage her to look out the front window instead of the sides; this will make movement outside the car easier to focus on, and help prevent feelings of vertigo.

Crating can also help give your dog a sense of security in the car -- and help protect her in case of an accident. But for those who don't like crates in the car, consider getting a seat belt specially designed for dogs.

Limit food and water intake in the hours before going for a ride. Even a few treats will make it more likely your pup will vomit.

However, certain foods have been shown to have a calming effect on any motion sickness felt. Just like in humans, ginger and peppermint can have a soothing effect on a dog's stomach. Offer a peppermint candy, a ginger cookie, or even a bit of ginger ale before getting in the car. In severe cases, there are medications that your vet can prescribe for bad cases of motion sickness or for long trips.

And don't forget to take frequent breaks. Get out of the car, walk around, and allow your dog to not only get her bearings back but to get some fresh air, stretch her legs and relieve herself. Remember that long car trips can be as tiring for your pup as for a human passenger.


Related Articles
Editor's Picks Articles
Top Ten Articles
Previous Features
Site Map





Content copyright © 2023 by Debra Kelly. All rights reserved.
This content was written by Debra Kelly. If you wish to use this content in any manner, you need written permission. Contact Bettina Thomas-Smith for details.