Preparing for the Last Move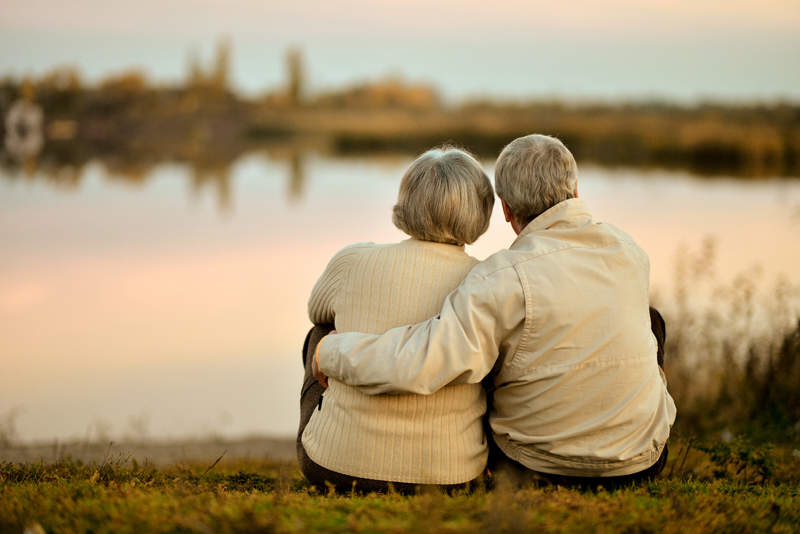 When I arrived at mother's apartment after work, the first thing to catch my eye was the missing alert box that was supposed to be attached to her phone. Next, my eyes moved to the automatic pill dispenser, which was unplugged. I stared at mother in disbelief. While trying to remain calm, I asked her where was the telephone equipment. "I unplugged it and put it in the bedroom."

I then asked her why the pill dispenser was unplugged. "It kept beeping, so I unplugged it."

"Have you been taking your pills at all?" I asked. "Sure," was her reply. However, on counting the pills available, I realized she had only taken two pills in a week's time.

I sat on the couch and broke down in tears. Of course, mother had no idea why I was so upset. After pulling myself together, I calmly explained to her that she was not going to be able to live alone any longer. She was going to have to move to a nursing home where I could be certain she was safe. I did not feel she was safe in her apartment. I had tried everything within my power to let her remain as independent as possible. She was no longer capable of cooperating in that endeavor.

The first steps I took were to contact a couple of nursing homes and schedule tours. I really wanted mother to move to the nursing home where my daughter worked, but I wasn't sure mother would agree. I found another nursing home about halfway between my work and my home that looked like it might be a good place. Once I had taken the tours myself, I arranged for second tours at which time I took mother with me. She said she liked both facilities and thought she preferred the nursing home that was my second choice. While conveying that the choice was mother's, I also "stacked the deck" a bit. At the nursing home where my daughter worked, mother would have a private room. I explained to her that she would have to share a room with another woman at the other facility. I was betting on the fact that mother was a private person and would not want to share a room. The bet paid off. She agreed she did not want to share a room with anyone.

Once the decision was made as to which nursing home would be mother's residence, I asked her to think about the things she wanted to take with her. As with the move from Florida, she could not think of anything to take with her. Over the course of the next couple of weeks, I made lists of items I thought she would need.

If you are facing a move into a nursing home, please be sure to ask many questions. The admission person at the nursing home provided me with paperwork to cover every possible question. Find out for sure what items you are able to bring from home. Most nursing homes allow articles of furniture from the resident's home, but have to limit the number. Keep in mind that the space is very limited, especially if you are sharing a room with another resident. In our case, we moved mother's television along with a stand to hold it, which also doubled as storage space for some movie videos and cassette tapes of music. We brought her own dresser for her clothes and personal items. In addition, we brought mother's recliner and a rocking chair. These items helped us make the room look more like home to her.

You will not be allowed to bring your own bed to the nursing home. For safety reasons, and possibly medical reasons, a resident must use the nursing home bed, which is essentially a hospital bed. Mother has since complained that the bed is very uncomfortable. I was able to purchase an extra thick mattress pad to place under the sheet, which has made the bed more comfortable.

Finally, keep in mind that, even with a private room, you still have very little privacy in a nursing home. Do not take valuables with you that might disappear. Mother did take a few items of jewelry but nothing that was worth much. Over the past two years that mother has resided at the nursing home, some clothing items have disappeared (i.e., slippers, shirts, pajamas, etc.). If you choose to have the facility do your laundry, be prepared for this to happen. Clothing will be damaged and/or misplaced in the facility laundry room. Make sure that all clothes are "wash and wear" durable. The laundry room uses hot water to wash and heat to dry. Some fabrics are not suitable for this kind of wash cycle.

Once the decision has been made to move your loved one to a nursing home, don't second-guess yourself. This is the time when you will have to muster all the strength you can to keep looking ahead. Moving mother into the nursing home was no trouble for me. Leaving her there was another story. I kept strong until I left the building. Then, safe inside my car, I cried my eyes out. I know the decision was the best possible for mother's safety and health. Now came the hard work for me to overcome the guilt I felt for making the decision.



Related Articles
Editor's Picks Articles
Top Ten Articles
Previous Features
Site Map





Content copyright © 2023 by Diane Adams. All rights reserved.
This content was written by Diane Adams. If you wish to use this content in any manner, you need written permission. Contact Pamela Slaughter for details.