Frithsden Vineyard - England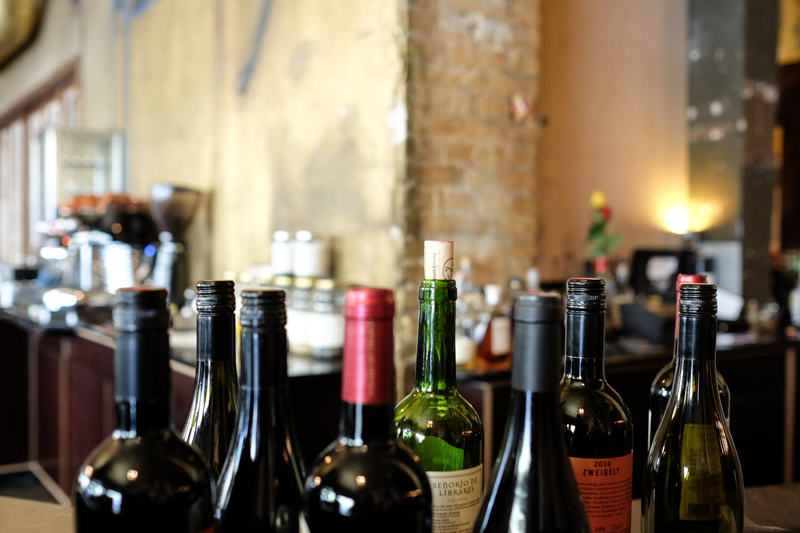 Weather is of crucial interest to all farmers but to winegrowers with just a mono crop and one annual harvest, the weather can make tip the balance from success to utter failure. There are more that 100 wineries and 400 vineyards in England and after two very bad years winemakers are excited about 2013 where, after a cold spring, summer has offered clear warm sunny days with temperatures at times exceeding 30C (86F).
I visited Frithsden Vineyard to talk with the owners Simon and Natalie Tooley, walk their vineyard and taste their wines. There has been a small vineyard at Frithsden, 31 miles west of central London, since the 1970's but when the previous owners reached their 70's they had to give up operations and pulled up the vines. A couple of years later in 2005 the Tooleys, using an out of date guide book, called as tourists to buy wines. Simon, who is a BBC cameraman and Natalie who is a fashion designer, started chatting with the owners and ended up buying the farm.
The vineyard is 500 feet above the valley floor on a slope with good views. "That height makes a big difference, Simon told me. "We're a lot cooler than down in the valley."
Simon more than doubled the previous vineyard size to 7,000 vines and, on professional advice, planted half with a new white German variety called Solaris which had just been released. Solaris has the benefits of excellent resistant to diseases and mildew, which means it needs minimal spraying plus it produces high sugar levels, which means that wines can achieve good alcohol levels naturally without needed sugar to be added to aid fermentation. It flowers early and thus produces ripe fruit early.
Unfortunately in 2012 there was a severe spring frost which destroyed the flowers and Simon lost his entire crop of Solaris for the second year running as severe frost the previous year destroyed all the budding vine shoots across the entire vineyard and thus the entire harvest was lost.
The other two varieties are Phoenix, a white grape also with good disease resistance that produces a lovely crisp sauvignon-blanc like wine, and Rondo a black grape with red flesh that helps give a darker wine colour which is important in England where there is rarely enough sunlight to produce enough pigment in the skins. There are also a few rows of Seyval Blanc that was going to be replaced by Rondo but has shown to make an excellent traditional sparkling wine.
Simon's small winery adjoins the vineyard. "I will need to buy new tanks to hold this year's vintage," he said. "The cold spring killed the bugs that can damage flowers and now we are getting record bunches of grapes."
I tasted the 2012 Phoenix, which is enjoyably light and crisp. "It flowers later than Solaris but didn't suffer as baldly but I lost more than half the crop because of bad weather," he said. He poured the Rondo, which was a beautiful salmon pink in the August sunlight. "I made this as a rosé," he said, "again because 2012 was such a poor year, but the 2013 vintage will be red." The Rondo rosé was delightfully refreshing, dry but rounded.
"By the way," Simon added, "I recently discovered that Frithsden means 'frosty place' in old English."
I bought some bottles and left determined to return the following year to buy the wines I saw growing in the vineyard.
Frithsden Vineyard is on the web at www.frithsdenvineyard.co.uk
Have you tried English wine? Tell us on our
forum
.
Peter F May is the author of
Marilyn Merlot and the Naked Grape: Odd Wines from Around the World
which features more than 100 wine labels and the stories behind them, and
PINOTAGE: Behind the Legends of South Africa's Own Wine
which tells the story behind the Pinotage wine and grape.
---
Disclosure: Peter F May booked the Vineyard Experience tour and paid for this and the wines at full retail price.


Related Articles
Editor's Picks Articles
Top Ten Articles
Previous Features
Site Map





Content copyright © 2022 by Peter F May. All rights reserved.
This content was written by Peter F May. If you wish to use this content in any manner, you need written permission. Contact Peter F May for details.