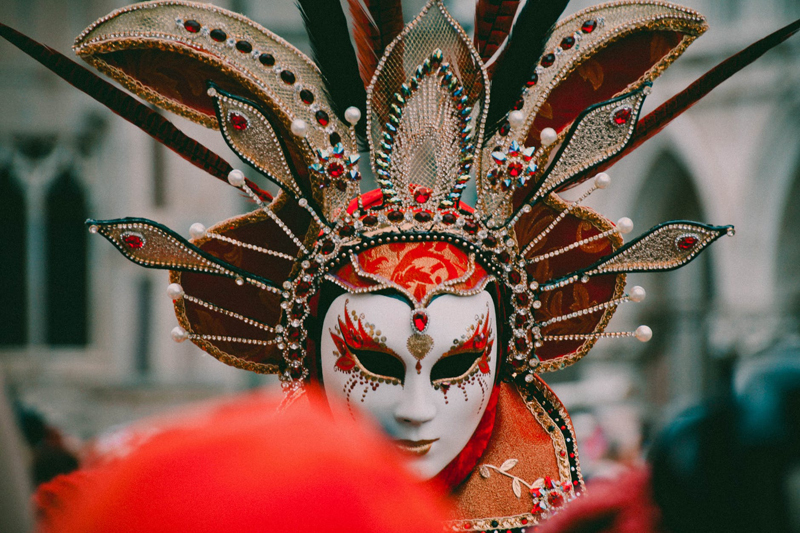 So, what do you need to run an efficient costume shop anyway? Depending on whether you're building costumes for a community theater, a ballet company, a living history village or the movies, you might need a few specialty items. But the basics remain the same.
Professional sewing machines
Home machines aren't going to cut it for constant use. You're going to need several high-end professional sewing machines. When I was studying theater in college, we had a line of Berninas. They never broke down, and they were equally happy sewing through canvas or chiffon. You want high speed and complete reliability. You'll want at least one walking foot industrial machine, too, for leather and really heavy-duty fabrics.
Another machine you'll need is a serger, preferably several. They're primarily designed for sewing knits, but I sew lots of different fabrics on them. A good serger helps you speed up production by sewing and binding seams all at once. Plus, there are lots of neat tricks you can do, like one-piece casings (which make drawstring pants and shirts a breeze.)
Cutting table
A large part of your shop will likely be dedicated to cutting out fabric. You need room to spread out material and patterns. Ideally, you should be able to reach at least halfway across the cutting table. And you shouldn't have to bend down too far. Waist height is good for cutting. It's tempting to cover this large flat surface with all sorts of stuff, but you'll be more efficient if this space is kept clean and clear of clutter most of the time.
Professional garment steamers and irons
Ironing is a never-ending chore for costumers. And you'll need a wide variety including a tall garment steamer, several gravity feed steam irons and (if you're lucky) a rotary iron like the Miele B990. Rotary irons are a true luxury because you get to sit down while you're ironing. You just push a pedal, and the fabric is fed through heated rollers. When you've got dozens of yards of fabric to flatten, a rotary iron make life so much easier.
Scissors, shears, clippers and rotary cutters
Every good seamstress will tell you to never use fabric scissors on anything but fabric. And that's true for all sorts of materials. You need the right tool for the job. And that could mean regular scissors, a manual or electric rotary cutter, even electric carving knives have their place in the costume shop. Just be sure all your cutting equipment is labeled so they don't get misused.
Assorted dress forms and mannequins
You're not always going to have your actor or dancer around for fittings. That's why it's important to have lots of adjustable dress dummies waiting. They allow you to make fitting and pattern adjustments on your schedule without waiting for appointments.
Glue station
Glue is a huge part of costuming, and some are extremely toxic. You need to have a well-ventilated area set aside just for gluing. Cement, hot glue, spray adhesives-they all make a sticky mess that you don't want anywhere near your sewing machines or fabrics. So, try to make this a self-contained section with room dividers, if possible.
Organized storage
Not only will you need to store your finished costumes, you also need a place for all your fabric, feathers, beads, thread, buttons and zippers. Keep everything well labeled and out of the way on shelves or in clear plastic storage containers. It's also a good idea to keep a supply inventory on your computer, so you know what you have on hand and what you may need to order. Many supply houses give discounts for large orders, so it's best if you can order what you need all at once.
This is by no means everything you'll need to set up your own costume shop, but it's a good start. If you're looking for ideas, try taking a field trip to a university or large theater shop. Most costumers have to make due with far less room than they'd like. So, you'll find some pretty ingenious ways of using space in these places.
If you'd like to research further here's some more information for you:
Miele B990 rotary iron review
Best price on Bernina 950 professional sewing machine
Where to buy a sewing dress form
Arrow cutting table from Amazon.com


Related Articles
Editor's Picks Articles
Top Ten Articles
Previous Features
Site Map





Content copyright © 2023 by Julie Anne Eason. All rights reserved.
This content was written by Julie Anne Eason. If you wish to use this content in any manner, you need written permission. Contact Brandi Ford for details.