The Do's and Don'ts of a Wonderful Cruise Vacation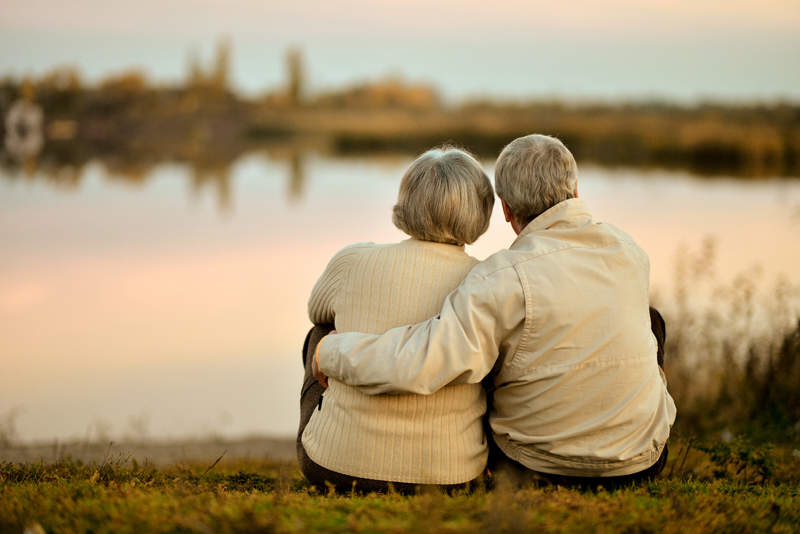 Cruising is an ideal vacation for senior citizens. It offers all the comforts of a resort without confining you to one geographic location. Cruising allows you to see the world (those parts of it adjoining water, anyway) without ever leaving the comfort of your room. I've cruised Alaska and the Caribbean (twice), and I'm currently saving up for a Mediterranean Cruise that will take me to the ancient temples of Greece and Rome.

Whether you're a first time cruiser, or an old hand at life at sea, these tips can help you make the most of your cruise vacation.

DO'S

DO plan ahead. There are two ways to get great rates on cruises. The first is to buy tickets six months to a year in advance. The second is to buy tickets at the last minute. As a senior citizen, you may have special travel needs or preferences. Buying at the last minute usually means simply accepting whatever happens to be available. Planning ahead will give you far more leeway in choosing handicap accessible rooms, meeting special dietary needs, etc.

DO study the different cruise lines and what they offer. Are you a party animal who loves Las Vegas or an art connoisseur with a taste for expensive wines? Do you like to be part of a large crowd, or do you prefer traveling with a small, intimate group? Cruise lines are available that cater to almost every taste in the world. Do a little online research and find out which line best meets your needs.

DO bring a good attitude. I've seen some people on cruises who seem to feel duty bound to criticize everything. This ship is too big (or too small). There are too many activities (or not enough). The drinks are too expensive. The queues are too long. The library is too high brow (or low brow). And so on. If you're determined to be miserable, save yourself several thousand dollars and be miserable at home.

DO take advantage of activities on the ship. Cruises offer everything from cooking lessons, to karaoke, to massage, to personal training, to movies, to live Broadway-style entertainment, to games, to wine tastings, to dancing lessons to art auctions. There are often special events set aside for religious groups, singles, gays and lesbians (often obliquely referred to as "Friends of Dorothy), and even recovering alcoholics (usually "Friends of Bill W."). Don't be afraid to try new things. Worst case scenario is you'll make a fool of yourself around people you'll never see again. Best case scenario is discovering a new interest or making a new friend.

DO take advantage of the shore excursions. Whether you want to shop, snorkel, sightsee, climb a mountain, or simply relax on a beach, there's bound to be a shore excursion that matches your interests. You can go off on your own, of course, but it's a near certainty that the cruise line has done a lot of research and has carefully chosen the best tours the location has to offer, so why re-invent the wheel? Shore excursions are also excellent opportunities to meet fellow cruisers and make new friends.

DO observe basic safety rules. These rules are largely a matter of common sense. Don't drink to the point of intoxication. Keep an eye on your drink. If you leave a drink unattended, say to get up and dance or go to the bathroom, don't drink out of that glass again. Order a fresh drink instead. Don't give strangers too much personal information, especially if you're traveling alone. Don't take off on your own in foreign ports unless you know the area well and are sure it is safe. Lock your cabin door at night. Etc.

DO bring along an anti-motion sickness medication. Hopefully, you won't need it. On larger cruise ships, most people find that the movement is hardly detectable. But it's always better to have it and not need it than to need it and not have it.

DON'TS

DON'T over-pack. The first time I went on a cruise, I packed practically everything in my wardrobe and stretched my arms to near-gorilla length trying to haul it all around. Be smarter than I was. Pack a couple of casual outfits for daywear, a couple of nicer outfits for eveningwear, at least one stunning dress or black-tie outfit for the dress-up nights, and perhaps a light wrap for those cool evenings on the promenade deck. That's about all you'll need in the way of clothes. Really.

DON'T break local laws. Illegal drugs are widely available in some areas, and vacationers may be tempted to try them. However, if you are caught with an illegal substance by the local authorities, you will be subject to local laws, many of which are very harsh. (In some countries, for instance, suspected drug dealers are hanged or sentenced to long terms in prison.) There is nothing the ship's crew will be able to do to help you if you break the law in another country, so don't even think about it.

DON'T be late. If you go off on your own while the ship is in port, be sure you know the sailing time and be back onboard at least an hour beforehand. The ship won't wait for you.

DON'T do everything at once. It's tempting to want to try everything the first day, but pace yourself. Most cruises last at least a week. If you're sunburned, exhausted, broke, and hung over by the end of the first twenty-four hours, you're going to have an awfully long seven days. And if you don't get to do everything you want to do on this cruise…well, there's always the next one, isn't there?



Related Articles
Editor's Picks Articles
Top Ten Articles
Previous Features
Site Map





Content copyright © 2023 by Debra Stang. All rights reserved.
This content was written by Debra Stang. If you wish to use this content in any manner, you need written permission. Contact Pamela Slaughter for details.