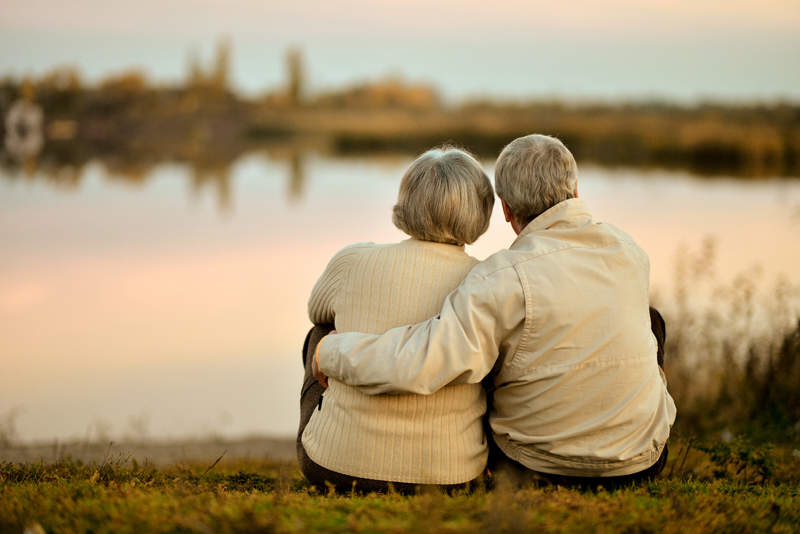 Do you respect your elders? When I was a child, I heard that phrase often. I don't hear it as often today, and I don't think children are taught respect much anymore. Is respect for the elderly a dying phenomenon? If you are a senior, does the younger generation in your family respect and revere you? If you are a young person, do you look up to your grandparents or great grandparents, if you are lucky enough to have any living?

Once upon a time, seniors held a place of honor in the family. If you look back over history, early immigrants to this country always held family seniors in high esteem and looked to them for advice and direction. In Native American cultures, this is still true. The younger generation is taught to revere the older generation. Where did our current culture fall off the tracks? My guess is if the child does not respect the parent, the child is not going to respect the grandparent. In my case, I think my children (and the children of my sister) would argue that their grandmother did not earn their respect. While I would have to agree with them, is there a point where respect becomes inherent rather than earned?

In our family, the hurt runs deep. Over the years, family members have found it difficult to forgive, which unfortunately has resulted in indifference. When I moved my mother to a nursing home, I did so for her health and safety, not out of some need in me to avenge years of hurt. I finally reached the stage of acceptance where I forgave mother, once and for all, and freed myself to have compassion for her. I felt sad the day she moved to the nursing home as I realized all she was giving up because of the deterioration in her mental abilities. The move was hard for me, as was emptying mother's apartment once she moved. My sister and her husband traveled to Ohio to help with the task. If I hadn't had their help, it would have taken me a month to accomplish this alone. Instead, we were able to accomplish the task in about five days.

My sister and I took time to go through all of mother's things. We realized the importance of preserving memories and articles that seemed significant in mother's life. I felt we showed mother respect by treating her possessions with care, instead of just lighting a match to everything. Yes, we made many trips to the Salvation Army, but we made a conscious decision about every item. If it seemed to us it was important to mother, we kept it. We passed along some items to our children because we thought someday they might feel differently about their grandmother and learn to cherish something that once belonged to her. In her "right mind," mother was rather selfish. Items that she could have passed along to grandchildren for their enjoyment long ago were held tightly in her possession. I felt sad that she missed the joy of sharing her things with her children and grandchildren. I am sad to this day for my children and my nieces about the loss of happy memories of their grandmother. Of course, this has made me doubly determined to make sure my own children and grandchildren have many, many happy memories of our time together when I'm gone.

My point is I believe everyone reaches an age where respect is due them regardless of how they have treated others. We "young-uns" are called upon to put our hurt aside and treat the senior with dignity. Since the time I became responsible for my mother's care, I have treated her the way in which I want my children to treat me when it's my turn. Instead of treating the senior they way you feel they treated you, you will save yourself much heartache if you can turn the other cheek. I gain nothing by treating my mother badly. By treating her with respect and dignity, I believe I gain respect in the eyes of my children.



Related Articles
Editor's Picks Articles
Top Ten Articles
Previous Features
Site Map





Content copyright © 2022 by Diane Adams. All rights reserved.
This content was written by Diane Adams. If you wish to use this content in any manner, you need written permission. Contact Pamela Slaughter for details.