Modest Bellydance Costumes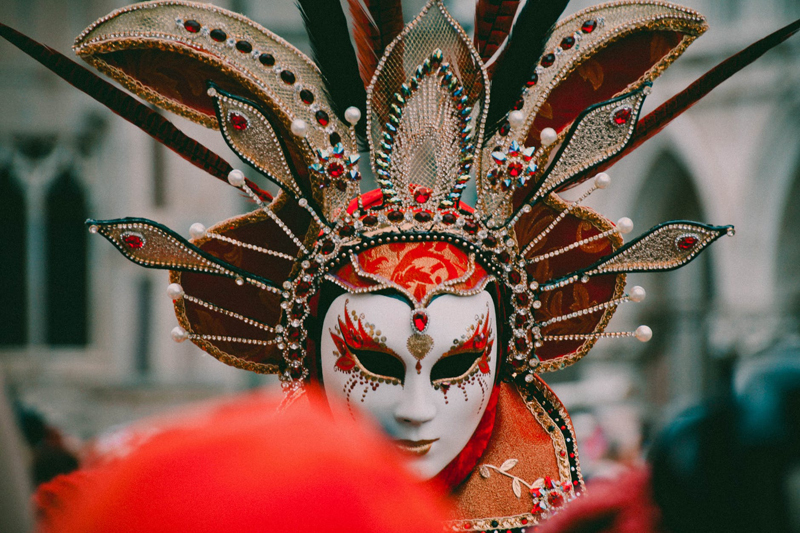 Bellydancing is a wonderful way to exercise your body to fun music while enjoying the company of other women. But many women do not relish the idea of baring their midsections or jiggling around in a coin-covered bra. What can a body-modest girl do if she wants to try bellydance?
There's good news! Although typical cabaret bellydance costumes consist of a decorated bra paired with a hip-hugging skirt, there are many other types of costumes you can wear for bellydance.
What we call bellydance today originated in North Africa and the Middle East, possibly brought from the Indian subcontinent by a tribe of people called the Rom (who we call "gypsies" today because of the mistaken idea that they came from Egypt). This nomadic tribe often made their living by performing magic tricks, juggling, swallowing swords, making music and dancing in the streets of the towns they visited. Since there was no such thing as a gypsy bank, dancers sewed the coins they earned to their clothing, and thus the coin bra has its origins.
No one knows for certain, but it is assumed that the dancers from this tribe wore the traditional choli and saree of their Indian homeland and that is where the belly-baring modern cabaret costume gets its start.
However the Rom were not the only people who danced. Throughout all the countries of Islam – from southern Spain in the West through the Sahara, Egypt and Turkey and Persia to Pakistan in the East – women danced to entertain each other at parties, weddings, and in harems. These women were not professional dancers, so they didn't have special costumes. They danced wearing their party clothing. Even in countries that required women to be veiled in public, in private women proudly showed their faces and clothing to other women. In some cases, dancers were hired to entertain at weddings and other parties, but they still wore costumes that were not so different from the women's special occasion clothing in that area of the world. Oftentimes a certain type of skirt or a style of jewelry would mark a woman as a professional dancer, but the clothing they wore was not radically different from other women's.
If we can say the jingle bra and big skirt are the hallmarks of cabaret bellydance costume, traditional costume almost always consists of a long light coat called a caftan and baggy trousers called shalwar. Each language has different names for these garments, and their cut and design varies from country to country. But across the board, women's typical clothing was a long waistless coat and pantaloons, often with a sash tied about the hips.
The bottom line is that what you wear when you dance is your personal choice. The bellydance community is distinguished by its lovely tradition of acceptance. So wear what makes you feel good and dance with all the joy in your heart.
Here's a great pattern for Ottoman Turkish dance costumes
consisting of caftans, pantaloons, jackets and skirts.
This
Safavid Persian Woman's costume pattern
contains beautiful robes and pantaloons that provide full coverage.


Related Articles
Editor's Picks Articles
Top Ten Articles
Previous Features
Site Map





Content copyright © 2022 by Kass McGann. All rights reserved.
This content was written by Kass McGann. If you wish to use this content in any manner, you need written permission. Contact Brandi Ford for details.