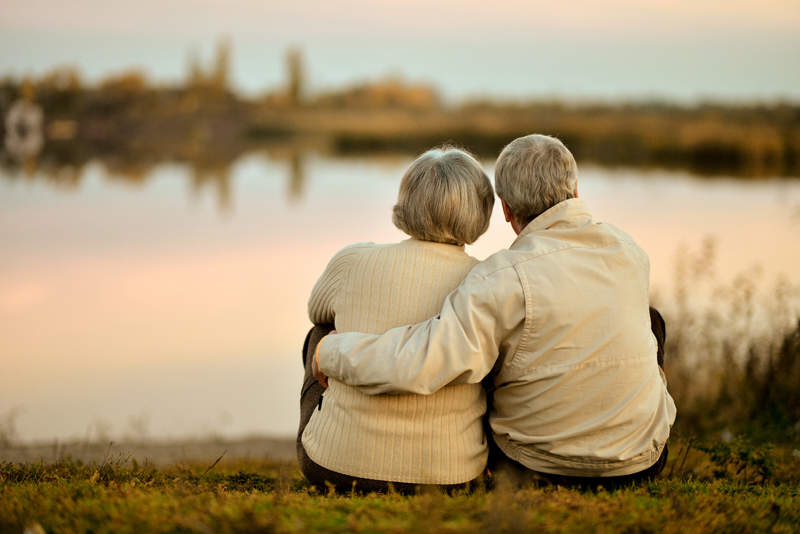 My grandpa, the only grandparent I ever knew, died when I was 13 years old. His death was the first experience I had with losing a loved one. Since that time, I have experienced significant loss in my life--not just from death. However, learning how to grieve was an important step in my healing. At the age of 13, I had no idea I was grieving or how to process my feelings. By the time I reached the age of 40, I certainly knew all about grief and I received significant help in processing my feelings.

Elisabeth Kübler-Ross first suggested in 1969 that grief encompassed five stages. Her research began with cancer patients. The five stages outlined by Kübler-Ross were shock/denial, bargaining, anger, depression, and acceptance. If you look at the times you have grieved loss in your lifetime, you should be able to recognize each of these stages throughout your grief process. Although you may have to contemplate the process for awhile, I think you will find that you went through at least two or more of these stages. One important thing to keep in mind is the stage of acceptance means you have truly accepted the loss, not merely resigned yourself to the fact. Resignation is often misconstrued as acceptance.

Often, the grief process begins prior to the loss. I have observed the grief process beginning with a cancer diagnosis. Even though the patient may survive the cancer, the stages of grief descend upon the patient and the caregiver(s). When cancer does take a life, the survivor has probably already moved through at least one or two grief stages. However, when the loss occurs unexpectedly and suddenly, the grieving person may spend more time in denial, bargaining, and anger. Another difficult loss thrusting a person into the grief process is Alzheimer's (or dementia). As someone dealing with a mother who has advanced dementia, I can tell you I have oscillated among all the stages of the grief process.

During your grieving process, please do not let anyone dictate how you "should" or "shouldn't" be acting or feeling. Your feelings are your own. If you feel sad, you have every right to feel sad. Do not fall for anyone telling you to "buck up" or "move on." Grieving a significant loss can take from two to five years. People who are not grieving do not understand this and are often uncomfortable being around a grieving person.

Believe it or not, if your grieving process begins because of a cancer or Alzheimer's diagnosis, you have been given a rare gift. Although it may not appear to be a gift, you have been given the gift of time. No one likes to think they only have a few weeks or months or years with their loved one. However, if you take advantage of this knowledge, you have the ability to make the time with your loved one memorable and meaningful. Examples of quality time could include:

• Reading together. A daughter decided to read the Bible to her father who had Alzheimer's. He enjoyed the time with his daughter (even though he wasn't sure who she was) and the daughter was comforted by the Scriptures. When my brother-in-law was fighting lymphoma, my sister read books to him. They read the Bible together and maintained their daily ritual of devotion time.

• Shared outings. If feasible, take walks together. Although my brother-in-law was in a wheelchair, my sister still took him for outings. They enjoyed the outdoors and it was a change of scenery from the confines of the "sick room." My mother enjoys eating out at a restaurant, even if it's only McDonald's. She also enjoys just taking a ride in the car--anything that gets her out of the nursing home for a brief period of time.

• Loving touches. While my mother is cared for very well by the nursing home staff, I clip her fingernails for her. During that time, I hold her hand providing needed touch. My sister would massage her husband's feet and legs with coconut oil to ease the drying of his skin. All of us need the touch of another human being. Occasionally, I will sit on my mother's bed with her and gently rub her back. Touch does not require much effort, but touch is so important to healing the grieving heart.

The above simple gestures will greatly aid your healing process when your loved one dies. Knowing that you made a difference in their life, even with a simple touch, will bring you comfort in your grief.



Related Articles
Editor's Picks Articles
Top Ten Articles
Previous Features
Site Map





Content copyright © 2022 by Diane Adams. All rights reserved.
This content was written by Diane Adams. If you wish to use this content in any manner, you need written permission. Contact Pamela Slaughter for details.