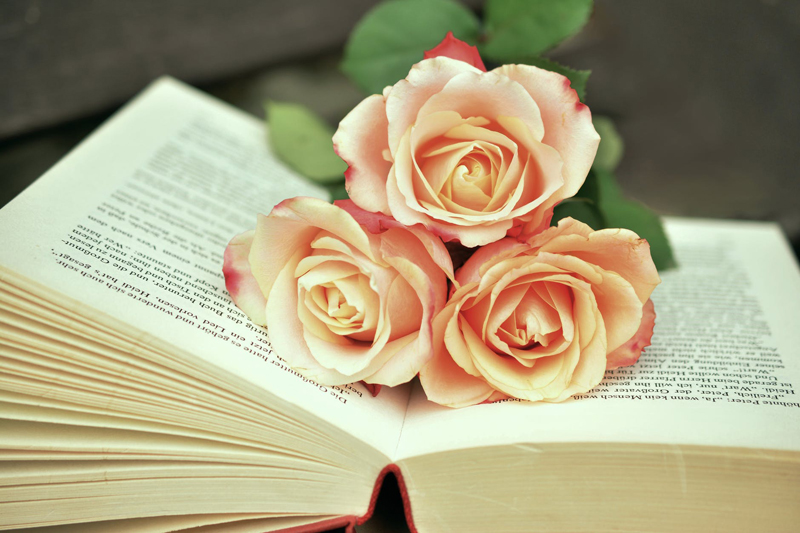 I was given the opportunity recently to choose a book to review. After perusing the list, I found a book whose subject matter dealt with hearing the voice of Jesus in your life. Had I actually carefully read the publicity blurb, this book never would have made it to my box. While I normally love books, somehow, I have always failed to appreciate anything that is bound in a 6" x 4" format. I also dislike flowery devotionals. Jesus Lives by Sarah Young is both. Since I already had several books waiting to be reviewed, I put the book back into its envelope. After sitting on my shelf for a few weeks, I grudgingly decided to live up to my responsibilities as an editor/reviewer and took it to work with me. After sitting on the credenza for a few days, every time I walked past it I could almost hear a Yiddish grandmother clucking her tongue and saying, "What, you bring me here to ignore me too? For this I could have stayed at home." Begrudgingly giving into the voice of Bubbe, I sat down with a cup of coffee and began to flip through the pages of Jesus Lives.

At 359 pages in length, the book is practically long enough to use as a yearly devotional. After a brief author introduction, the book is separated into topics. Each topic is two pages; the first being about a specific subject and the second providing the relevant Bible verses. As I randomly flipped through the book, I found myself gradually pausing to read more closely. Sarah Young gives the first person voice to Jesus so it appears that Jesus is speaking directly to the reader. In doing so, you are drawn in and feel the warmth of Jesus' love as topics such as self-control, weakness, worship, thankfulness and brokenness are covered.

In the introduction, Young was clear that the Bible is the only infallible word of God and that she is not attempting to rewrite anything. Rather, this devotional was put together through prayer and by listening to hear the instruction of the Holy Spirit. In part, therefore, this book like her other Jesus Calling: Enjoying Peace In His Presence is about her own relationship and interpretation of the Bible. I don't know about you, but when I read and mediate on a passage, it changes. The Bible is the living word of God. Depending on what our needs of the moment are, we can glean different things from the same passage.

Overall, however, the book is well written and presents sound interpretations of the verses that were used. It is concise and would particularly be useful if kept in a drawer at work since the short passages are an appropriate length to mediate on during a coffee break. It would also do well for the person who is looking for a book to open first thing in the morning that would give a verse to meditate on throughout the day.

This book is available at major bookstores and through www.amazon.com

Disclaimer: The book was provided by the publisher; however, the review is that of the reviewer. Payment was not exchanged.







Related Articles
Editor's Picks Articles
Top Ten Articles
Previous Features
Site Map





Content copyright © 2022 by Lyn Sedmina. All rights reserved.
This content was written by Lyn Sedmina. If you wish to use this content in any manner, you need written permission. Contact Lyn Sedmina for details.