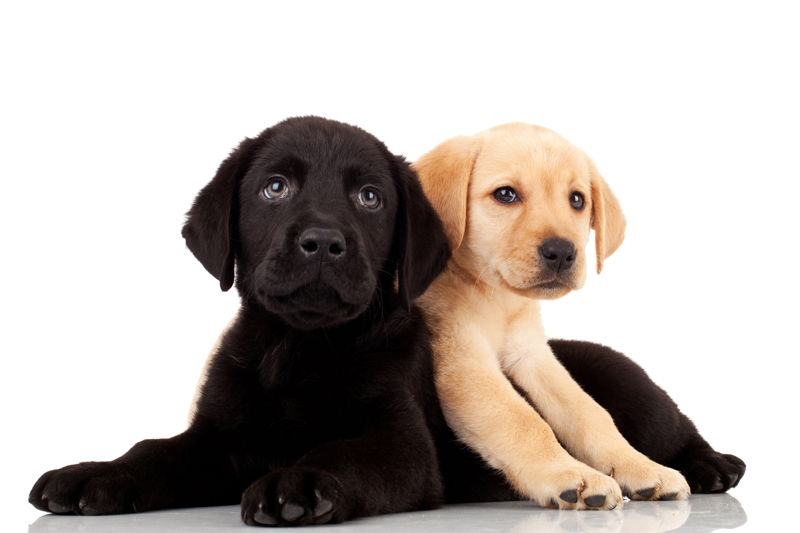 Some dogs are raised from birth to be more than just pets. They are guide dogs and assistance dogs, invaluable as a friend, companion and partner to individuals with special needs. They are often bred with the intention of creating a puppy with the intelligence and demeanor that will allow them to excel in their profession, be intelligent, impecably well-mannered, and able to adapt to any situation they may find themselves in. The puppy's first year is crucial to their development into the wonderful, loving dogs they need to become, and their first experiences will shape not only their lives, but the lives of those they will later serve.

Many organizations that train assistance dogs rely on puppy raisers to give their dogs a strong foundation. Puppies are matched with families, who then take on the responsibility of socializing the dog and teaching him the basics. But at the end of their time with the family, puppy raisers have to say goodbye to the little life they have loved and nurtured for between a year and a half to two years. They have to send that puppy back to continue on with his training, and eventually to be matched with their human companion.

The idea of giving up this precious little puppy that has been let into your lives, your family and your heart discourages many people from looking into being a puppy raiser. While there's undoubtedly going to be tears, there are a couple things puppy raisers -- and potential puppy raisers -- can keep in mind.

It's not going to be the last time you see your puppy. Most organizations will keep in touch with the puppy raisers, giving them regular updates on how their puppy is doing, when he's finished his training and what he's gone on to do. Giving up the puppy isn't like giving up your dog to illness or sickness, it's sending him on to do bigger and better things. In many cases, the puppy's new human companion will keep in touch with the family that introduced their beloved dog to the so many experiences. Assistance dogs allow individuals a freedom that they otherwise would not have, and knowing that you raised your puppy to provide that freedom is a rewarding thing.

In fact, giving up the puppy is the precise reason why some people say they participate in puppy raising programs. They will never have to watch their dog grow old and frail, they will never have to get that devastating diagnosis of an illness that signals the end of their beloved pet's life. Their puppy isn't in their home any more, but they know he's out there in the world, doing good. It can be the perfect solution for someone wanting a dog, but unwilling to suffer through a devastating loss at the end of their dog's life.

And in some cases, your puppy just come back to you. The working life of an assistance dog varies based on their task, the capabilities of those individuals they are placed with and their breed. When they are retired from work, they are often placed in another home. Sometimes, these dogs are returned to the families who raised them as puppies.

So occasionally, giving up a puppy isn't a goodbye. It's simply, "See you later."
You Should Also Read:
Health Benefits of Having Dogs


Related Articles
Editor's Picks Articles
Top Ten Articles
Previous Features
Site Map





Content copyright © 2021 by Debra Kelly. All rights reserved.
This content was written by Debra Kelly. If you wish to use this content in any manner, you need written permission. Contact Bettina Thomas-Smith for details.