Go For The Gold (Fish, That Is!)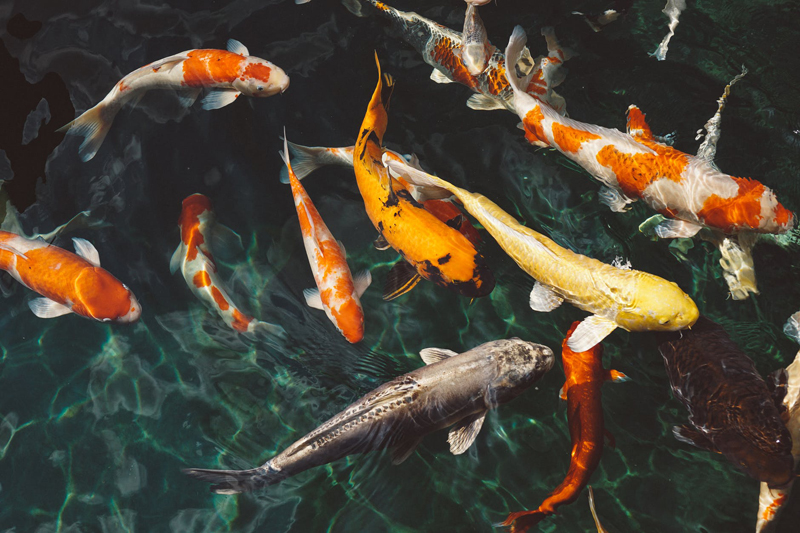 Why do many people consider the Goldfish to be the best fish? Here are the seven things I like about goldfish - and so many people share the same feelings about this wonderful addition to your family!

The favored Goldfish has a long and colorful history! The Goldfish was domesticated by the Chinese as early as the Song dynasty (970-1279).

Although, it is actually naturally greenish-brown or gray, its color varies. Selective breeding has produced more than 125 breeds, including the veil tail with the flowing tail and fast moving comet!

They eat plants (They must have their veggies no matter what!) and small animals, and in captivity, they will also eat small crustaceans and other foods. Very easy to please!

To boot, they are freshwater fish! They like cooler temperatures and it's better to not let the water get below 50 degrees Fahrenheit and not above 80 degrees Fahrenheit. They are very tolerant little happy creatures, though. The main thing to avoid with them, as a rule, is to not let them get a sudden chill. For example, if you are changing the water, make sure that the new water is a little warmer than the water you are changing them from. This way, they don't get a sudden chill that they may not recover from. Other than that, as long as you keep their water clean and filtered and aerated, they are one of the fish who are easier to please and take care of.

They appreciate every little thing you do for them and one of the nice things about goldfish is that they love their pet parents and respond to you in adorable ways with delighted reactions every time you come close to them. They are little loves!

Goldfish can also be kept in ponds. Did you know that? Well, it's true! They are small, inexpensive, and colorful and hardy.

Goldfish are also used in some countries as mosquito control. The goldfish is a true friend and companion of people! One of the best pets you can be a pet parent to!










You Should Also Read:
Olympics go for the gold!
The Importance of Clean Water For Betta Fish
Goldfish featured in short film at festival


Related Articles
Editor's Picks Articles
Top Ten Articles
Previous Features
Site Map





Content copyright © 2022 by Mary Brennecke. All rights reserved.
This content was written by Mary Brennecke. If you wish to use this content in any manner, you need written permission. Contact Mary Brennecke for details.