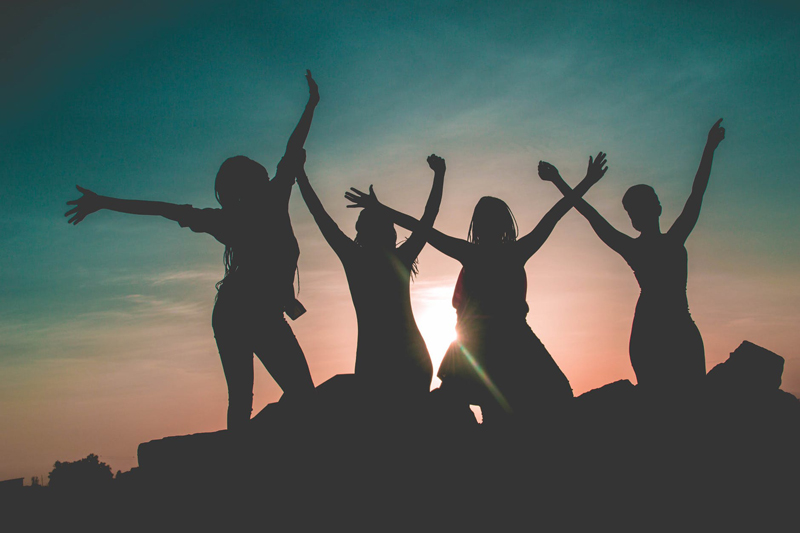 The origin of words affects more than you know.

If you're female and of age, chances are high you have been called "hysterical" at least once in your life – probably more - perhaps during the course of a confrontation when witty responses to your proper arguments have been exhausted or concession ignorantly and stubbornly refused. To be labeled "hysterical" by persons wielding authority, whether in fact or in reputation in a calculated attempt to undermine a woman's credibility, confidence or position is DNA deep in the professional sphere. And "hysteria" is still the slant taken by a biased media when reporting on strong, opinionated political women. "Hysteria" is not a charge ever leveled at men. To be labeled "hysterical" is the pinnacle of oppressive buttons – and if you weren't acting crazy prior to being called so, you likely will be afterward. Like many words which have been given life and power of their own, having this one thrown at you by someone out of the group (men) is most offensive – having it spit at you by another woman begs a hair pull (especially if you live in the South). Let us consider female hysteria.

Plato (yes, THAT Plato) wrote that the womb - the matrix of women - becomes a wandering thing when the organ remains empty beyond its proper time. Becoming "discontented and angry," it dries up, shrivels ups, and breaks loose from its tethering – only to begin traveling about the body in an upward direction – interfering with breathing and circulatory function – driving the woman so afflicted to every extremity, causing every kind of disease – including strangulation if reaching the chest - until such time as it has been sown and rendered again content and docile. This "animal that longs to generate children" if not constantly irrigated by males (yes, "irrigated") and anchored by pregnancy causes the sufferer the most extreme anguish and oddest behavior. Aristotle believed women were defects of nature – but did concede that their singular defect rendered them capable of child bearing – presumably to some benefit of the human race. Aristotle, Plato? Plato, Aristotle?

Hippocrates and his followers beget the wandering womb theory in medicine - hysteria as a condition particular to women as the result of uterine dysfunction i.e. remaining barren for too long. The father of medicine himself coined the term truly believing suffocation and madness befell women whose uteri went dry due to a lack of regular irrigation. Does it surprise you that the Greek word for "uterus" is "hystera?" You should be having an "ahhhh" moment right about now given ancient manhood's overwhelming contribution to the foundation of Western civilization.

Yes! We know the identities of the men who first spoke to women, "I know what you need" and to be sure it was a recognized medical condition for which intercourse and especially pregnancy was the cure.

On through the ages to Charcot and his student Sigmund Freud – and their sex, sex, and more sex and hysteria studies of women. Freud, after quitting the work he had hoped would make him famous – the search for the elusive eel penis - admitted failure in his first ever published paper and in complete frustration turned to the study of women and hysteria – and cocaine. Female hysteria was an extremely lucrative business (logically so given woman equals womb equals hysteria) and in 1918 Sears, Roebuck and Co. advertised the sale of the home "massaging device" so that women could treat their medical condition more economically and in the privacy of their own homes. This "home essential" was on the market nine years before the electric vacuum and ten years before the iron. What? – wait a minute . . . . it was believed that the stresses of the modern women caused them to lose all civility, subjected them to nervous disorders and problems with their reproductive tracts???

To be continued reader – I feel an attack of hysterics coming on – the funny, give yourself a nose bleed laughing kind – rest assured, there is no other.








Related Articles
Editor's Picks Articles
Top Ten Articles
Previous Features
Site Map





Content copyright © 2022 by Gina Cowley. All rights reserved.
This content was written by Gina Cowley. If you wish to use this content in any manner, you need written permission. Contact Barbara Gibson for details.