Famous Leadership Quotations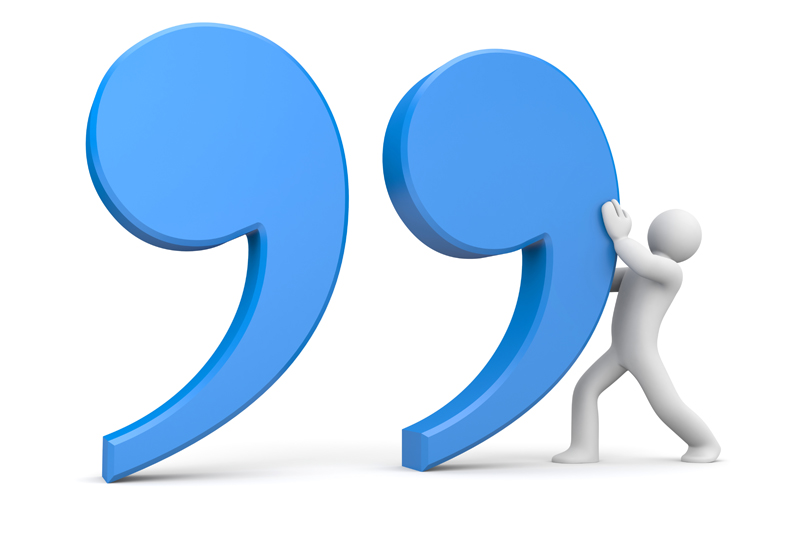 "The prime role of a leader is to offer an example of courage and sacrifice."
--Regis Debray
"It is important that an aim never be defined in terms of activity or methods. It must always relate directly to how life is better for everyone. . . . The aim of the system must be clear to everyone in the system. The aim must include plans for the future. The aim is a value judgment."
-- W. Edwards Deming
"Live daringly, boldly, fearlessly. Taste the relish to be found in competition- in having put forth the best within you."
"Effective leadership is not about making speeches or being liked; leadership is defined by results not attributes."
--Peter Drucker
"Management means, in the last analysis, the substitution of thought for brawn and muscle, of knowledge for folkways and superstition, and of cooperation for force. It means the substitution of responsibility for obedience to rank, and of authority of performance for the authority of rank."
--Peter Drucker
"You have to understand that as long as there are organizations, there will always be a job for chiefs. But if you're going to be a chief you'll be an Indian for a long time."
--William W. Duffy
"Hell, there are no rules here--we're trying to accomplish something."
-- Thomas A. Edison
"Whoever is careless with the truth in small matters cannot be trusted with the important matters."
-- Albert Einstein
"The significant problems we face cannot be solved at the same level of thinking we were at when we created them."
-- Albert Einstein
"Leadership is the art of getting someone else to do something you want done because he wants to do it."
--Dwight D. Eisenhower
"A boss creates fear, a leader confidence. A boss fixes blame, a leader corrects mistakes. A boss knows all, a leader asks questions. A boss makes work drudgery, a leader makes it interesting. A boss is interested in himself or herself, a leader is interested in the group."
--Russell H. Ewing
"People are more easily led than driven. "
-- David Harold Fink
"Asking "who ought to be the boss" is like asking "who ought to be the tenor in the quartet?" Obviously, the man who can sing tenor."
--Henry Ford
"Today a reader--tomorrow a leader."
--W. Fusselman
"If you command wisely, you'll be obeyed cheerfully."
--Thomas Fuller
"The best leaders are clear. They continually light the way, and in the process, let each person know that what they do makes a difference. The best test as a leader is: Do those served grow as persons; do they become healthier, wiser, freer, more autonomous, more likely themselves to become leaders?"
--Robert Greenleaf
"Leaders come in many forms, with many styles and diverse qualities. There are quiet leaders and leaders one can hear in the next county. Some find strength in eloquence, some in judgment, some in courage."
--John W. Gardner
"A leader's role is to raise people's aspirations for what they can become and to release their energies so they will try to get there."
--David Gergen
"Leadership is practiced not so much in words as in attitude and in actions. "
-- Harold Geneen
"One of the true tests of leadership is the ability to recognize a problem before it becomes an emergency."
--Arnold Glasow
"All of the great leaders have had one characteristic in common: it was the willingness to confront unequivocally the major anxiety of their people in their time. This, and not much else, is the essence of leadership. "
-- John Kenneth Galbraith
"The very essence of leadership is that you have to have vision. You can't blow an uncertain trumpet."
--Theodore Hesburgh
"Where much is expected from an individual, he may rise to the level of events and make the dream come true."
--Elbert Hubbard
"You manage things; you lead people."
--Rear Admiral Grace Murray Hopper
"The leader has to be practical and a realist, yet must talk the language of the visionary and the idealist."
-- Eric Hoffer
"Leadership in today's world requires far more than a large stock of gunboats and a hard fist at the conference table. "
-- Hubert H. Humphrey
"Leadership has a harder job to do than just choose sides. It must bring sides together."
--Jesse Jackson
"The man who gets the most satisfactory results is not always the man with the brilliant single mind, but rather the man who can best co-ordinate the brains and talents of his associates."
--W. Alton Jones
"You can judge a leader by the size of the problem he tackles... Other people can cope with the waves, it's his job to watch the tide."
--Antony Jay
"If we cannot end now our differences, at least we can help make the world safe for diversity. "
-- John F. Kennedy
"The task of the leader is to get his people from where they are to where they have not been. "
-- Henry Kissinger
"The final test of a leader is that he leaves behind him in other men the conviction and the will to carry on... The genius of a good leader is to leave behind him a situation which common sense, without the grace of genius, can deal with successfully."
--Walter Lippmann
"Leadership is getting someone to do what they don't want to do, to achieve what they want to achieve."
--Tom Landry
"Most of the ladies and gentlemen who mourn the passing of the nation's leaders wouldn't know a leader if they saw one. If they had the bad luck to come across a leader, they would find out that he might demand something from them, and this impertinence would put an abrupt and indignant end to their wish for his return. "
-- Lewis H. Lapham
"Leadership consists not in degrees of technique but in traits of character; it requires moral rather than athletic or intellectual effort, and it imposes on both leader and follower alike the burdens of self--restraint. "
-- Lewis H. Lapham
"Nearly all men can stand adversity, but if you want to test a man's character, give him power."
-- Abraham Lincoln


Leaders - Mount Rushmore

"Those who follow the crowd will never be followed by it."
You Should Also Read:
Quotations about Leadership
Leadership Poems
Leadership Quotations


Related Articles
Editor's Picks Articles
Top Ten Articles
Previous Features
Site Map





Content copyright © 2019 by Danielle Hollister. All rights reserved.
This content was written by Danielle Hollister. If you wish to use this content in any manner, you need written permission. Contact Nicole Cardillo for details.