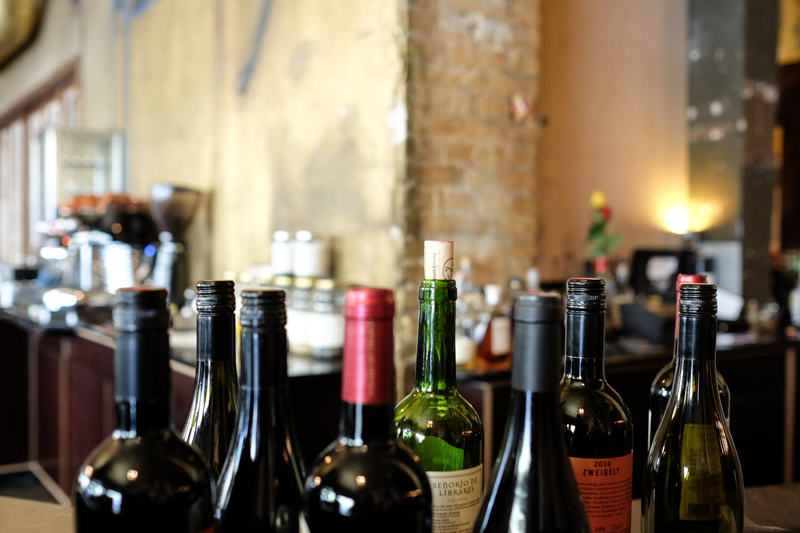 Coming to Missouri for the first time and spending fewer than two weeks visiting wineries and tasting their products can in no way make me an expert, but during my visit I learned the following:


Before Prohibition Missouri was the second largest wine producing US State. The industry has only recently revived and there are now more than 120 wineries, 390 commercial growers and 1600 acres of vineyards.


Sixty per cent of all wines bottled in Missouri have quality screw caps. Missouri consumers recognise they are a superior closure and are happy to pay big bucks for top wines with screw caps. That doesn't mean that 60% of all Missouri wineries use screwcaps, the figure comes from their use by wineries with the largest production. But if one other large production winery moved to screwcaps – which they intend to – it'd push that percentage to more than 80%.


Norton, also known as Cynthiana, is the State grape of Missouri, even though it supposedly originated in Virginia. Some Missourian's believe the grape was grown in Virginia from a descendent of a vine collected in Missouri by the Lewis-Clark expedition.


Norton has its own wine glass, developed by Austrian glass expert Georg Riedel in conjunction with Missouri sommeliers, wine makers and growers. It has a large bowl with a small opening to concentrate flavours and reduce oxygen access.


Norton has a flavour profile somewhere between northern Italy and southern France. Think Nebbiolo and southern Rhone Syrah.


Norton isn't vinifera and it isn't lambrusca but it's the sole wine representative of Vitis Aestivalis, an American variety also known as the 'summer grape' that tastes like vinifera, with bold rich chocolate and violet flavours.


Most wineries are small and when you visit their tasting rooms there's a good chance the owner or winemaker is pouring.


Locals enthusiastically support wineries which reciprocate with many events, live music and entertainments. At weekends winery car parks are packed, and some have huge car parks. For serious tasting, visit mid-week.


Norton has the native American vine attribute of being a 'slip skin'. Squeeze a grape and the flesh pops out of its skin in a jelly-like ball.


Norton has small compact bunches of very small grapes which have little flesh and up to four large seeds. The skins have intense purple colour which stains hands and gives Norton wine its deep red-black tones.


Not much vinifera is grown in Missouri where this species struggles to survive. Norton, plus French-American hybrid Chambourcin are the major red varieties. The whites feature the exciting Chardonel – a daughter of Chardonnay, the Gewürztraminer scented Traminette, Vignoles, and Vidal Blanc. Crowd pleasing jammy sweeties from Concord and Catawba are never far away.


Talk about wines on our
forum
.
Peter F May is the author of
Marilyn Merlot and the Naked Grape: Odd Wines from Around the World
which features more than 100 wine labels and the stories behind them, and
PINOTAGE: Behind the Legends of South Africa's Own Wine
which tells the story behind the Pinotage wine and grape.
Disclosure:. Peter F May travelled to Missouri at his own expense.


Related Articles
Editor's Picks Articles
Top Ten Articles
Previous Features
Site Map





Content copyright © 2022 by Peter F May. All rights reserved.
This content was written by Peter F May. If you wish to use this content in any manner, you need written permission. Contact Peter F May for details.