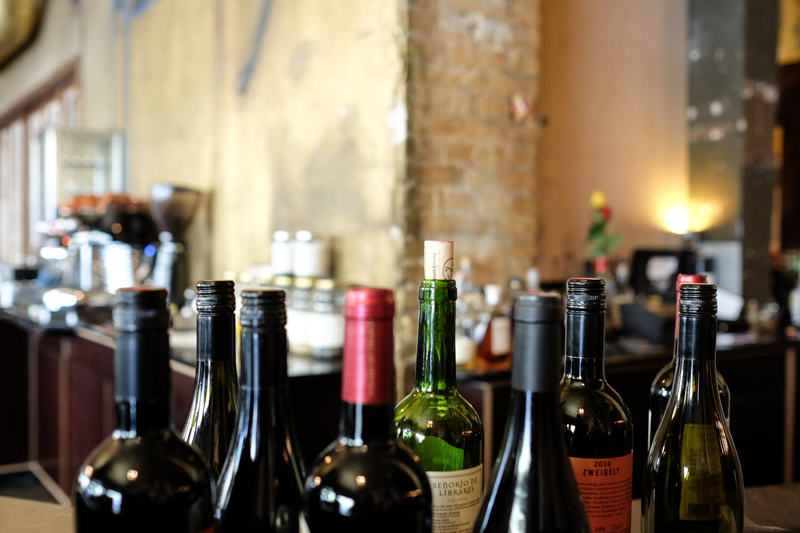 This month hundreds of fake bottles of Jacobs Creek wines have been found in shops throughout Britain. The scam was uncovered after dozens of unhappy consumers complained to Pernod Ricard, the company that owns the brand.
The wine wasn't harmful, it was just very poor and not up to the quality that Jacobs Creek drinkers are used to. Probably it is the very popularity of this reliable Australian brand that gave drinkers familiar with its taste the courage to complain. Often, when we encounter an unfamiliar wine that we don't enjoy we assume it's because we don't understand it and determine not to buy it again.
When investigators from the company obtained some of the dubious bottles they saw that although the labels were, at first glance, indistinguishable from the real ones, forgers had misspelled the country of origin as Wine of Austrlia.
A couple of years ago it was revealed that the E J Gallo wine company had been cheated by their French partners who sold them blends of varieties different to the Pinot Noir that the label of their Red Bicyclette brand promised. Apparently neither Gallo nor consumers noticed the switch and it was the French authorities who uncovered the fraud.
These frauds are unusual enough to generate a huge amount of publicity but it wasn't always so. It was only after WWII that the famous chateaux of France started bottling their own wine. The tradition was to sell wine in barrels to middlemen who sold them on to merchants who would label and bottle the wine. So there was huge variation depending on how long the merchant aged the wine in barrel, and whether someone along the way had added brandy or other wines to improve or stretch the product.
Thomas Jefferson was so aware of these practises that he endeavoured to deal directly with wineries and to get them to bottle his wine for shipment to him. From his Monticello estate in Virginia he wrote in 1790 to the owner of Chateau d'Yquem, then as now the producers of fabulous sweet Sauternes, asking for thirty-dozen bottles for President George Washington "and I would like ten dozen for myself to be bottled and packed ... in order to avoid the mishaps that can happen en route."
Thus he avoided scams but recently one of the most notorious allegations of wine fraud concerned wine bottles engraved with Jefferson's initials Th.J, a story told in the book Billionaires Vinegar by Benjamin Wallace.
---
Peter F May is the author of
Marilyn Merlot and the Naked Grape: Odd Wines from Around the World
which features more than 100 wine labels and the stories behind them, and
PINOTAGE: Behind the Legends of South Africa's Own Wine
which tells the story behind the Pinotage wine and grape. Now available as an eBook.
---

Thomas Jefferson on Wine
Jefferson had travelled through Europe's vineyards and tried to grow and make wine at his Monticello Estates in Virginia. This book tells about Jefferson and the wines he bought and loved.





The Billionaires Vinegar
The bottles had been ordered by Thomas Jefferson and his initial were engraved on them. They were found in a bricked up cellar and now they were on sale to the highest bidder. But as more rare bottles surfaced some started to smell a rat.






Related Articles
Editor's Picks Articles
Top Ten Articles
Previous Features
Site Map





Content copyright © 2022 by Peter F May. All rights reserved.
This content was written by Peter F May. If you wish to use this content in any manner, you need written permission. Contact Peter F May for details.