John the Baptist - A Herald of Things to Come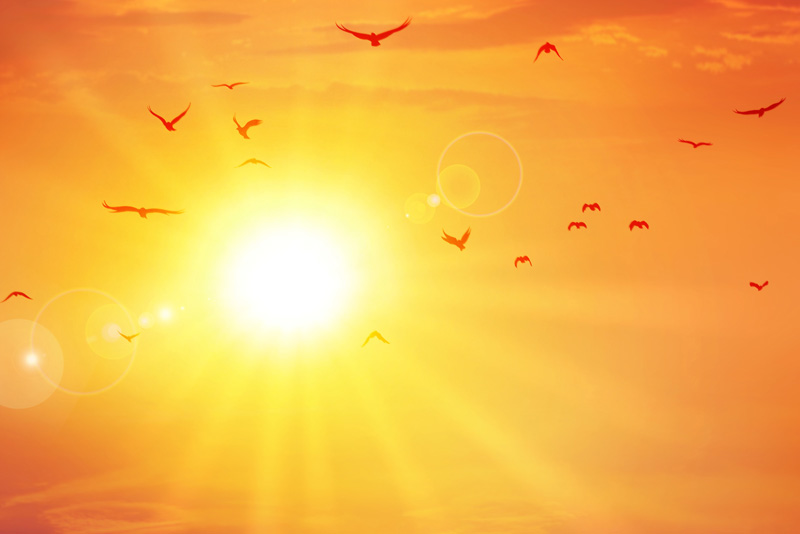 You may remember from my profile of Elizabeth, that her son, born in her old age, was John the Baptist. His birth was foretold by the angel Gabriel, who went on to say that the baby would be great in the eyes of God and filled with the Holy Spirit from the time of his birth.
"Six months into her pregnancy, a soon to be famous relative came to visit her – Mary, who was pregnant with the long awaited Messiah.
Luke says that when Elizabeth heard Mary's greeting, the baby leapt within her womb." (from
Elizabeth, a Lesson in Patience)
John, possibly only 6 months after his conception, already recognized and responded to the nearness of the Savior, Jesus Christ.
As an adult, John appeared preaching in the wilderness. The prophet Isaiah told of John the Baptist, saying he was a voice calling in the desert, preparing the way for the Lord and making straight the paths for Him.
In Bible times, when a king made a journey, workmen went ahead of him to improve the roads on which he would travel.
The Book of Matthew tells us that John wore clothes made of camel's hair with a leather belt around his waist. His diet consisted of locusts and wild honey. He must have been a very odd sight to those coming out of the city to hear him preach. He was obviously not concerned with fine clothes and rich food, nor was he concerned that his message might offend his listeners. He simply told the truth and completed his God given mission.
John lived his mission, that of declaring the arrival of the Messiah and preparing the people through repentance and baptism. His baptism represented a change of heart, including heart felt sorrow for sin and showing a real determination to change old habits of sin. His message was the beginning of a change that was about to alter the world forever and provide hope of salvation for every person who believed.
Taking no glory for himself, John always told of the One more important than he, Who would come after him to deliver the repentant from the penalty of sin. He heralded the arrival of the Messiah.
John ended his life as he lived it. Not worrying about protocol, he confronted Herod with his sin which resulted in John's imprisonment where he was later beheaded.
I wonder if I could have carried out John the Baptist's mission, preparing the way for the Messiah, not worrying about my appearance and not caring if my listeners thought I was a crazy person. Speaking the truth, in love, with a mind set on the Savior is not only a mission for a prophet of old. It is a responsibility given to us as well.
You Should Also Read:
Glossary of Christian Terms
John the Baptist's Father - Zechariah
A King's Prayer - Asa


Related Articles
Editor's Picks Articles
Top Ten Articles
Previous Features
Site Map



Follow @LynneChapman
Tweet





Content copyright © 2022 by Lynne Chapman. All rights reserved.
This content was written by Lynne Chapman. If you wish to use this content in any manner, you need written permission. Contact Lynne Chapman for details.