Making Life-Prolonging Decisions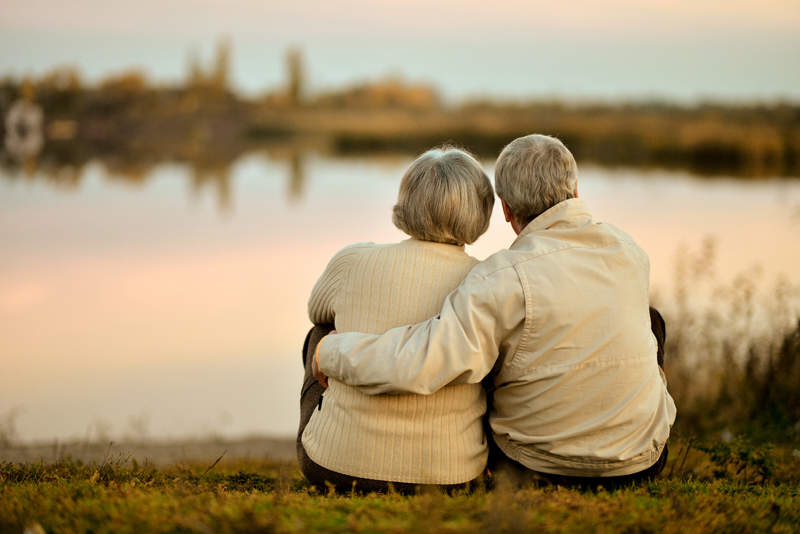 Have you given much thought to the possibility of declining health as you age? If not, then your head is definitely buried in the sand. With advancements in medical technology, people are living longer and extraordinary medical measures are often applied to prolong life even farther. However, are those extraordinary measures always a good idea? Hardly anyone likes to think of their own mortality. How old is old enough for you? Certainly, we would make every effort to preserve the life of a 20-year-old or an infant or probably even a 50-year-old, because we feel they have many quality years ahead of them. At some point, though, you must draw a line. Where is the line for you? If you love your family, you need to define the line for yourself and communicate your desires to them.

More important to me than the number of years I live is the quality of those years. Quality of life for me is not lying in a hospital bed connected to a ventilator and/or a feeding tube. My sister is a registered nurse and she has told me emphatically time and again this is no way for anyone to exist. Over the course of my life, I have experienced several occasions where extraordinary medical procedures were performed. One in particular occurred in 2003, when my husband's sister underwent a liver transplant. Following Jane's surgery, her body went through myriad complications. At one point, we thought surely she would not survive. The family went so far as to enter into discussions about terminating life support, but through hard work and a strong will to live Jane pulled through and survived for five more years. When Jane's liver began to fail again, she did not go through any further extraordinary procedures. For Jane, she had been through enough. So, what is your breaking point?

Although facing end-of-life decisions is not easy for anyone, I believe we do a disservice to our families when we leave them with the burden of deciding for us. Every state in the United States has a form of Living Will and Healthcare Power of Attorney. Both of these documents are necessary to cover your desires for medical care. A Living Will specifically outlines your wishes for terminating life support should you ever end up on a ventilator or feeding tube. A Living Will only applies to life support. A Healthcare Power of Attorney (each state seems to have its own title for this document) outlines your wishes with respect to all other medical decisions. For instance, if you were in an accident, unconscious, and unable to give consent to surgery, your attorney-in-fact would be able to sign the consent papers for your treatment. In the case of my mother, dementia has left her unable to make any healthcare decisions for herself. I have been her voice on medical decisions for nearly ten years now.

The hospitals in the area where I live will not admit you without a Healthcare Power of Attorney and a Living Will. If you do not have these documents, the hospital will have you sign its form of the documents. If you have been fortunate enough to stay out of the hospital, you probably haven't come up against this issue yet. However, I encourage you to have these documents prepared now before you need them. Our family would be in a terrible position if my mother had not signed these documents when she was still competent to do so. An attorney in your area can prepare these documents for you. If you choose to prepare the documents yourself, please make sure you know the law in your state and the specifics that your documents need to contain. Depending on your state, you will need to have witnesses and/or a notary public witness the document. When you designate your attorney-in-fact, choose someone who lives near you if possible. I also recommend designating an alternate attorney-in-fact, maybe even two alternates. With alternates named, they can step in should your primary attorney-in-fact not be able or available to act.

Please do not put these decisions off any longer. No matter how difficult, you will be giving yourself and your family a valuable gift.



Related Articles
Editor's Picks Articles
Top Ten Articles
Previous Features
Site Map





Content copyright © 2022 by Diane Adams. All rights reserved.
This content was written by Diane Adams. If you wish to use this content in any manner, you need written permission. Contact Pamela Slaughter for details.