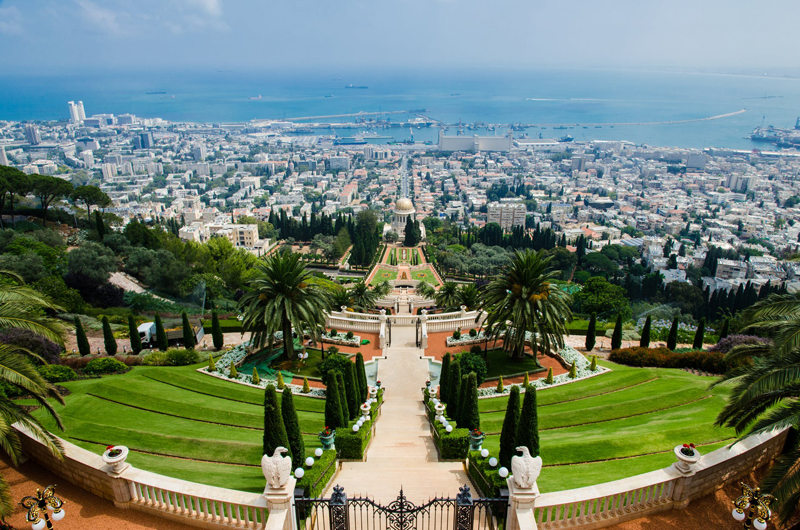 The last month of the year in the Bahá'í calendar is devoted to fasting. It's a time for spiritual and material cleansing and preparation for the new year which begins on the first day of spring (March 21 in the Gregorian calendar).

It is not, however, about the physical aspects of abstaining from food and drink from sunrise to sunset for 19 days. (March 2-20. The Bahá'í calendar consists of 19 months of 19 days each.) Fasting for only 12 hours at a time is not dangerously rigorous, but does serve to remind us that we do indeed have control of our needs and wants. 'Abdu'l-Bahá, Son of Bahá'u'lláh, explained it this way:

"Some people lay stress on fasting. They affirm that in augmenting the weakness of the body they develop a spiritual sensibility and thus they think to approach God…. Exaggerated fasting destroys the divine forces. God has created man in a way that cannot be surpassed; we must not try to change his creation. Strive to attain nearness to reality through the acquisition of strength of character, through morality, through good works and helping the poor, through being consumed with the fire of the love of God and in discovering each day new spiritual mysteries. This is the path of intimate approach." Divine Philosophy, p. 98

Fasting is also a symbol of temperance. This sacrifice of material means can be a gift to God. In that, it is a practice common in one form or another to many religions. For Bahá'ís, "It is essentially a period of meditation and prayer, of spiritual recuperation, during which the believer must strive to make the necessary readjustments in his inner life, and to refresh and reinvigorate the spiritual forces latent in his soul. Its significance and purpose are, therefore, fundamentally spiritual in character. Fasting is symbolic, and a reminder of abstinence from selfish and carnal desires." Lights of Guidance, No. 487

So, how do Bahá'ís manage it? Every Believer between the ages of 15 and 70 is allowed this bounty, but it is a choice, a decision made between the individual and God. Although many communities or families may choose to share meals during this time, it is not a behavior regulated by administrative bodies or community members. There are exemptions for the very young, the elderly, illness, pregnancy and nursing, travelers and those engaged in heavy labor. Being fit and able to fast is a privilege, not an onus.

As a young person in a temperate climate, I was fine with it as long as I managed to get up in time for a good breakfast. In my middle years, I often had to nap in the afternoon because I had evening obligations that prevented me from getting my eight hours of rest at night. Now I'm sort of old and decrepit, and there have been several years when I could not fast because of illness or international travel.

Not being able to Fast turns out to be more of a problem for me than actually giving up food and drink! I need that extra time and attitude adjustment to prepare for the new year, to check progress on last year's goals--to just sit still, be present in the moment, and calm my tendency to overdo.

Being, instead of always rushing about doing, is a challenge for me. The Fast has always given me a space of time in which it was okay to meditate, to stare into space, to pray without the need to rush through it to the next task. It is also the time of year when I can devote a few minutes each day to working out a problem or challenge in my life.

For instance, the year after my first husband died, I spent a good deal of time working on what I was going to be now. I had had everything I wanted--husband, family, home, business--but those achievements just didn't last as long as I did.

Other years, the topics have been less dramatic, but just as challenging. Such as, how to stop giving advice when it wasn't asked for. Or, how to be less judgmental and more forgiving--and how would I know? Perhaps that is what New Year's resolutions in the Gregorian calendar are all about, but I need more than one day to figure out where I succeeded or not, and what to work on next! Nineteen works out about right for me.

"Beside all this, prayer and fasting is the cause of awakening and mindfulness and conducive to protection and preservation from tests." Tablets of Abdu'l-Bahá Vol 3, p. 684
You Should Also Read:
Bahá'í Calendar
Bahá'í Holy Days
Bahá'i Fasting, one woman's perspective


Related Articles
Editor's Picks Articles
Top Ten Articles
Previous Features
Site Map





Content copyright © 2022 by Cheryll Schuette. All rights reserved.
This content was written by Cheryll Schuette. If you wish to use this content in any manner, you need written permission. Contact Cheryll Schuette for details.