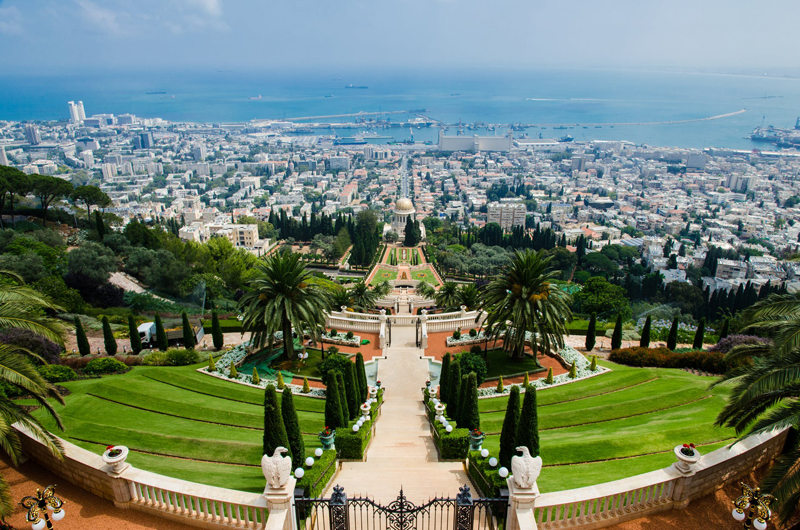 Bahá'ís celebrate eleven Holy Days, nine of which require that school and work be suspended. These are pretty standard religious holidays, commemorating of the births and deaths of the central figures of the Faith, celebration of the Declaration of Their Missions and of the New Year. [See the article on the Bahá'í Calendar for more details of how the year is laid out.]

Below is the list of Holy days in order of their occurrence in the calendar:

Naw-Rúz (New Year): [An Arabic word for New Year, pronounced No-Ruse, in the Persian way] The first day of the Bahá'í Year falls on the vernal equinox, varying from March 20-22 in the Gregorian calendar. All other dates in the calendar vary depending upon that equinox. As this ends the fasting period, Bahá'ís often celebrate with gala parties for family and friends. Work is suspended.

Ridván: [An Arabic word meaning Paradise, pronounced Rezvawn] This twelve day festival April 21-May 2, celebrates Bahá'u'lláh's public declaration of his mission, which occurred in a formal garden park on an island in the Tigris River. It was called Ridván for its verdant greenery, fragrant roses and nightingales that sang all night in the springtime. The first, ninth and twelfth days of Ridván are Holy Days on which work is suspended.

Declaration of the Báb: Celebration of the anniversary of the day on which He declared His Mission about 2 hours after sunset on May 23, 1844, in Shíráz, Persia (now Iran). Work is suspended on this day.

Ascension of Bahá'u'lláh: Commemoration of Bahá'u'lláh's death in the early morning hours of May 29, 1892. He is buried in a small room on the property called Bahjí, just outside of Akka, Israel. Bahá'ís consider this shrine the holiest spot on Earth. Work is suspended.

Martyrdom of the Báb: Commemoration of the anniversary of His execution, July 9, 1850, observed at noon. Work is suspended.

Birth of the Báb: A happy celebration observed October 20 each year. Work is suspended.

Birth of Bahá'u'lláh: November 12. Often the largest party of the year. Work is suspended.

Day of the Covenant: November 26. 'Abdu'l-Bahá was born on May 23, 1844, but did not want his birthday recognized because it would interfere with commemoration of what He considered a far more important holy day. He did, however, designate the day in November when he first explained the importance of the Lesser Covenant, and His title as the Center of that Covenant, to Bahá'ís in the United States. He did not want this day celebrated as His birthday, but rather as a recognition of the instrument that prevents schism in the Bahá'í Faith. A Holy Day when work is NOT suspended.

Ascension of 'Abdu'l-Bahá: November 28, observed at 1 am. A Holy Day when work is NOT suspended, at His request.

Ayyám'i'Há: Those four days (five in leap year) left over in a calendar with 19 months of 19 days each, which occur between the 18th and 19th month, immediately before the period of fasting. Also known as the Intercalary days, they fall in the Gregorian calendar February 25-March 1. This is a festive period Bahá'ís often celebrate with gift giving and hospitality, charity and service to others.

You Should Also Read:
The Bahá'í Calendar
Bahá'í Rizván Festival
Bahá'í New Year


Related Articles
Editor's Picks Articles
Top Ten Articles
Previous Features
Site Map





Content copyright © 2023 by Cheryll Schuette. All rights reserved.
This content was written by Cheryll Schuette. If you wish to use this content in any manner, you need written permission. Contact Cheryll Schuette for details.