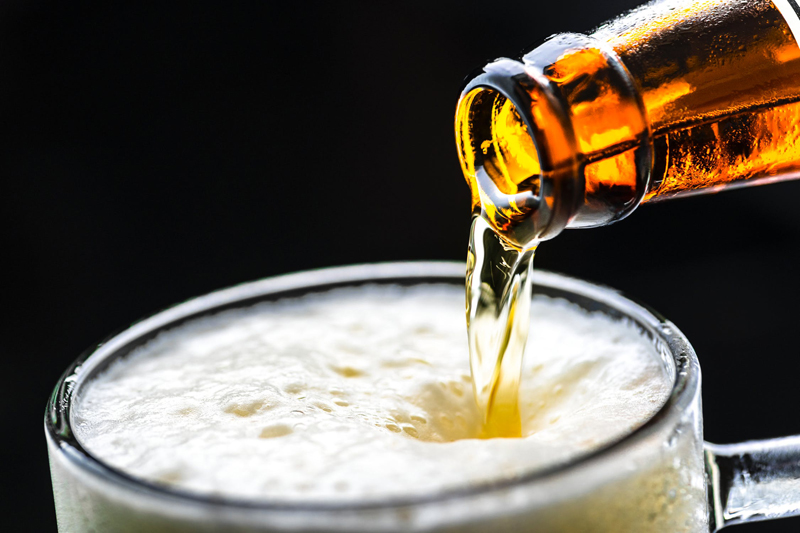 Are you one of the millions of health-conscious adults striving to develop a regimen of food, drink and exercise conducive to a longer, healthier life? Consider the benefits of the enduring brew. Research compiled over more than three decades displays increasing evidence that the moderate consumption of beer is good for your health.

Consider these points:
Alcohol is good for the nervous system and the cardiovascular system.
Yeast is pure Vitamin B.
An ingredient in hops guards against certain cancers.
Isoflavonoids and phytochemicals in beer protect against many diseases.

A significant study by Dutch and Finnish nutritional physiologists from the Netherlands appeared in the journal Alcohol: Clinical and Experimental Research. This study revealed that alcohol in moderation may prompt an immune response that lessens the risk of clogged arteries. This is due to increased levels of DHEA, a hormonal substance believed to provide protection against atherosclerosis.

Researchers reported that beer contains vitamin B6, which prevents the build-up in the body of a chemical called homocysteine, a chemical thought to be linked to an increased risk of heart disease.

Dutch researchers Dr. Henk Hendriks and colleagues at the TNO Nutrition and Food Research Institute found that homocysteine levels did not increase after beer consumption, but did rise after drinking wine and spirits. Their report in the European Journal of Clinical Nutrition disclosed a thirty-five percent increase of vitamin B6 in the blood plasma of beer drinkers. The Hendriks Study also showed a significant increase in HDL cholesterol – the good cholesterol – in the bodies of moderate beer drinkers.

Research done by Dr. Michael Weber, professor of medicine at SUNY Downstate College of Medicine in Brooklyn, NY supports the conclusions in the Dutch study. Dr. Weber's evidence revealed a positive effect on HDL cholesterol, the "good cholesterol" that has a beneficial effect on human health.

In 2003, a study done by Israeli research scientists shows evidence that supports the findings of the more recent Dutch study. In males who drank 12 ounces of beer per day, levels of artery-clearing HDL cholesterol increased, while LDL cholesterol levels decreased. Levels of a protein that promotes heart-threatening blood clots also decreased in those subjects.

A twelve year study done by researchers from Boston and Australia concluded that men who consumed alcohol three or more days per week had thirty percent less risk of heart attack than those who seldom or never drank.

A German spa uses beer as the major ingredient for bath therapy. Beer, rich in vitamins, has a toning effect on the skin.

The February 2003 issue of Jane Magazine recommended that women use a beer rinse on their hair to promote shine and manageability.

So, Beer Lovers, relax with the knowledge that a balanced variety of extraordinary brews is a health-promoting addition to your daily diet.

You Should Also Read:
The Beautiful Beer Belly
Is Beer the Secret Spice of Life ?
Hangover Symptoms - Hangover Treatments


Related Articles
Editor's Picks Articles
Top Ten Articles
Previous Features
Site Map





Content copyright © 2022 by Carolyn Smagalski. All rights reserved.
This content was written by Carolyn Smagalski. If you wish to use this content in any manner, you need written permission. Contact Carolyn Smagalski for details.