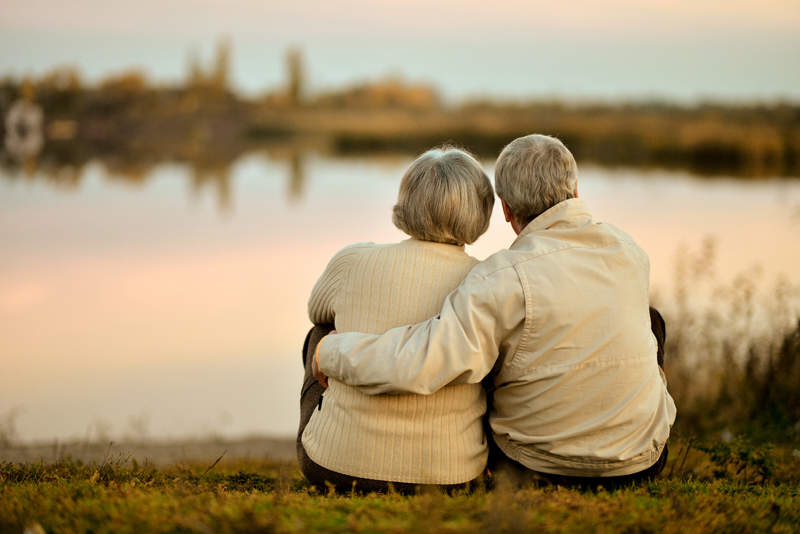 Another holiday season is upon us. Although the advertisements on television depict happiness and general merriment, real life may offer you a different adaptation. Statistically, the holidays are not all that happy for many people. In our minds, we tend to place unrealistic expectations on our families during the holidays. Maybe Uncle George won't be fall-down drunk this year and ruin Thanksgiving dinner. Perhaps my grandmother will say something nice to me this year. If I spend a little more money, maybe everyone will like my gifts for a change. I'll just put all of my expenditures on my credit card this holiday season and worry about paying for them next year. Everyone is going to get along and have a great holiday this year.

Unfortunately, when we set unrealistic expectations for our holiday gatherings, we will be disappointed. Over the years, I have learned to have no expectations for my holiday gatherings and then I am pleasantly surprised with the outcome. Our families constantly change and evolve. Weddings in the family mean additional people at the dinner table. Children born mean grandma and grandpa may have to travel instead of the other way around. Deaths in the family mean grieving loss and an empty chair. As you plan your holiday gatherings, take a realistic look at your family and the circumstances in everyone's life. Consider the ways in which you can eliminate the stress for you and your family. Instead of coveting a Normal-Rockwell scene at your house, strive to make lasting memories specific to your family situation. I encourage you to look back over the year and evaluate the changes that have taken place.

Two weeks ago, my 91-year-old mother fell at the nursing home and broke her right hip. She underwent a partial hip replacement and is now in a wheelchair until she recovers. The fall has also exacerbated her dementia. Even if I were masochistic enough to attempt getting her to my house for Thanksgiving, my house is not equipped for a wheelchair. The reality for us is that mother will not be able to join us this year on Thanksgiving Day. A viable alternative is for us to visit her the day after Thanksgiving. Christmas for our family will also be different this year. I do not want to be three and a half hours away from mother in case something happens, so I will not be traveling to my son's house. Also, my son-in-law is deployed in Iraq and will not be with us on Christmas Day. Just because our celebrations will be different this year doesn't mean we won't celebrate at all. We will still spend time together, which is the most important objective for me. What is your most important objective?

My suggestion is make the most of what you have. If you don't like to cook, order a Thanksgiving meal from your grocery store. The deli at our store sells quite a few of these meals with everything from the turkey to the cranberry sauce. If your home doesn't look like a page out of Better Homes & Gardens, light some candles and create a festive mood. If your loved one is unable to travel to your house, consider moving the festivities to them instead. If you don't live near family, consider inviting others without family to join you. Likewise, if you know of an elderly person who doesn't have any family, invite them to join yours. For years, we have had "non-family" at our Thanksgiving table because I didn't want someone to be alone. If you don't have money for gifts, give non-monetary gifts instead. Your loved one may just enjoy an hour of your undivided attention instead of a $50 gift card. Be creative! A gift that comes from your heart is often the most appreciated.

If your loved one lives in a nursing home, remember the staff works 24/7/365. I usually take a tray of homemade treats for the staff working on the holidays, and they always appreciate being acknowledged. Most nursing facilities also have rooms you can schedule to bring the celebration to your family member. Schedule ahead of time, though, as these spaces tend to be at a premium this time of year. If your senior is mentally incapacitated and unable to share in the holiday celebrations on any level, avoid guilt feelings and focus your energies on remembering the awesome celebrations of years past. Maybe your celebration this year could include everyone gathered sharing a precious memory about grandma or grandpa and reminiscing about the things that make that person special. Whatever way in which you choose to celebrate the holidays, remember it's about celebrating your lives together not about who spends the most money or loves mom and dad more. May God bless your holiday gatherings.



Related Articles
Editor's Picks Articles
Top Ten Articles
Previous Features
Site Map





Content copyright © 2022 by Diane Adams. All rights reserved.
This content was written by Diane Adams. If you wish to use this content in any manner, you need written permission. Contact Pamela Slaughter for details.