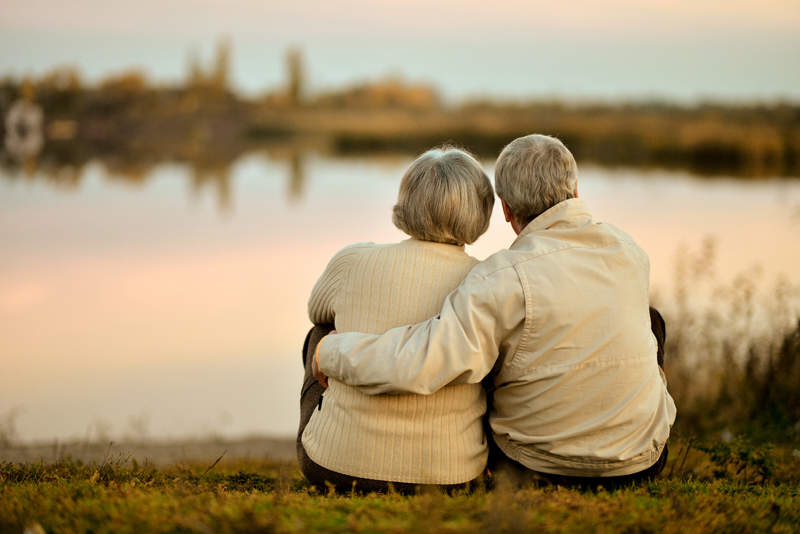 My husband and I have told our children we really don't really need anything for Christmas. I don't mean to sound dismissive about it, but we already have more "stuff" than we have room for in our house. I softened the blow a bit by telling them that if they want to buy us a gift make it something consumable. If we can eat it, drink it, or burn it in the wood stove, then we don't have to make room for it on a shelf or in a closet. On my commute this morning, my thoughts turned to my mother and what I should give her for Christmas. She lives in a nursing home and, like us, does not need anything. Following are the ideas I came up with and I hope they help you as well.

Chocolate. My mother's all-time favorite treat is anything chocolate. I keep a steady supply of it in her room all year long, but at Christmastime I try to give her an extra special box of the "good stuff." A favorite in our area is Esther Price candy (https://www.estherprice.com). Of course, Ghirardelli and Godiva are also popular.

Flowers. My mother enjoys flowers. Throughout the year, I try to cheer her room with occasional bouquets. At this time of year, she enjoys a pretty poinsettia. Before she moved to the nursing home, she also enjoyed Amaryllis, Christmas cactus, or just a bouquet of assorted red and white flowers. Even a pot of paper-whites (narcissus) looks festive at the holidays.

Calendars or Pictures. Every year, I buy my mother a Thomas Kincaid calendar. She loves his paintings and with the calendar she sees a new one every month of the year. Often she turns the page before the month is even over just so she can see the next picture. One year, my niece sent her a display of pictures of all of her great grandchildren, which we hung on the wall for quite awhile. Throughout the year, family members send her various pictures. Although she doesn't even know who most of them are any longer, she still enjoys receiving pictures.

Personal Gifts. Many seniors have a problem with blood circulation. My mother is always cold. Even in the middle of summer, she wears long pants and a sweater and lives in her slippers. A fleece throw is a nice gift for someone who sits much of the time. A thick and comfy sweater is also a nice gift. Plush slippers or a pair of extra thick socks is also appreciated. While these gift ideas may be good for a person living in a nursing home situation, they may or may not be the right gift for a senior who is still living independently. Definitely use your own best judgment here.

Holiday Decorations. Another thought might be a wreath for the door or a smaller Christmas tree. I bought my mother a two-foot-high, pre-lit, pre-decorated tabletop tree for her room. In no way is it as ornate as the trees she used to put up every year, but it still provides some cheer to her room. I also have a swag of evergreen and pinecones for her room door. If your senior lives in a nursing home, make sure to check with the facility to find out what is allowed. For instance, the tree cannot have any glass or breakable ornaments. A height limit might be another concern. You also need to make sure that a lit tree is acceptable. In some facilities, this might be considered a fire hazard.

Gifts of Self. In my mind, the best gift you can give anyone is the gift of yourself. Spending extra time with your senior during the holidays is a great way to show that you care and it will probably only cost you the price of gas. I love having my children and grandchild around me whenever we can get together. However, sharing the holidays with them is an awesome gift to me. If your senior lives in a nursing home, the holidays can be a lonely time--even lonelier than usual. Knowing they are not forgotten helps them immensely. As a senior myself, I know I appreciate things my children do for me. My son loves to fix things and he fixed our shower for us recently. Raking leaves or shoveling snow are things many seniors are unable to do for themselves. My five-year-old granddaughter colors pictures for me or makes me things in school. I treasure every one she gives me. Gifts do not have to cost money to mean the most. Spend the day with your senior. Share memories. Make new memories. Above all, give freely of your love. You can't put a price tag on love.



Related Articles
Editor's Picks Articles
Top Ten Articles
Previous Features
Site Map





Content copyright © 2022 by Diane Adams. All rights reserved.
This content was written by Diane Adams. If you wish to use this content in any manner, you need written permission. Contact Pamela Slaughter for details.