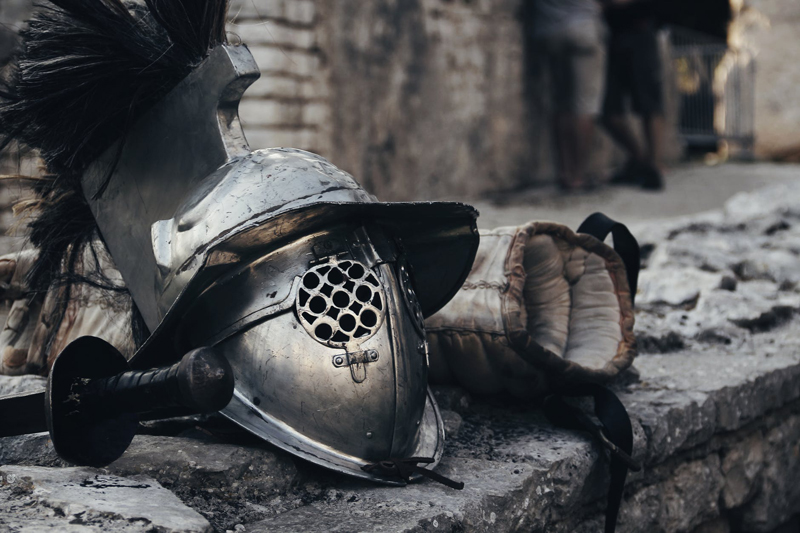 You've moved into a new town, and want to get connected with other local gamers. You look up in the phone book, only to find that "gaming" in this town means stores that sell computer games or slot machines. There are no stores selling role playing supplies.

Yet you know that there are gamer out there, you feel it in your gut. Or at least you hope that's so, because otherwise you'll be gaming only during big conventions.

Here are some tips to help you find those local gamers who are, no doubt, living in your very community.

Talk About Your Hobby

This is the most important tip, rule #1.

Many role players have a tendency to feel that non-gamers look at us funny, and think that we're strange because of our hobby. So we might keep quiet about our role playing, and only hint around in conversations, not willing to come right out and say, "Hey, have you ever tried role playing?"

This happened to me in my latest move. We'd been busy trying to make connections in the local area for our daughter, and I hadn't gotten around to talking to anyone about gaming yet. It seemed on the surface that the area was a gaming desert.

Yet, an off-hand mention about going to Origins sparked the other person into talking about being a role player from way back. They were comfortable talking about it, knowing that I could understand the language and was a role player myself. Yet this was someone that I had talked to quite a bit, with neither of us ever mentioning role playing.

Talk about role playing, and you never know who you might find. Your local pastor might be a closet role player, or the mechanic at your garage, or the principal of your kid's school.

Break The Ice With Board Games

If you aren't comfortable talking to people cold about role playing, start with board games. Host a board game night, and bring out some of your casual, but non-mainstream, board games. You might find that others in your area have played similar games. Take notes, and talk to the likely suspects later about role playing.

Recruit New Gamers With Murder Mystery Parties

Murder mystery parties are a socially acceptable form of entertainment. You may have played one of the boxed sets, and said to yourself, "Never again!"

Luckily, there are murder mystery party games that are thinly disguised live role playing games. These are very accessible to non-gamers, and you just might get a few people interested enough in role playing to start more regular gaming.

Post Onlined

You can often find local gamers by posting online. There are tons of local gaming mailing lists. If you can find one for your general area (e.g. Central Ohio, even if there appears to be no gaming where you live in Central Ohio), post a message there asking for anyone else in the area to identify themselves.

You can also join the mailing lists for games that you especially like. I posted on the Story Engine mailing list with an off hand comment about how hard it was to find local gamers who wanted to play the game (this was when I lived in a gaming rich town). The next thing I know, another list member admits to being in my town and we made arrangements to get together for a game.

Put Yourself Out There

The key in all of these strategies is that you must take action. Other local gamers won't find you by accident, they'll only identify themselves if you do something to bring attention to yourself first. We don't have secret handshakes to use, but any or all of the tips in this article will do nicely.

Take a chance, and you might find yourself pleasantly surprised.

You Should Also Read:
Death On The Gambia Review


Related Articles
Editor's Picks Articles
Top Ten Articles
Previous Features
Site Map



Follow @rpgbellaonline
Tweet





Content copyright © 2022 by Jay Shaffstall. All rights reserved.
This content was written by Jay Shaffstall. If you wish to use this content in any manner, you need written permission. Contact Leif Sutter for details.