Introduction to Metal Clay Jewelry Making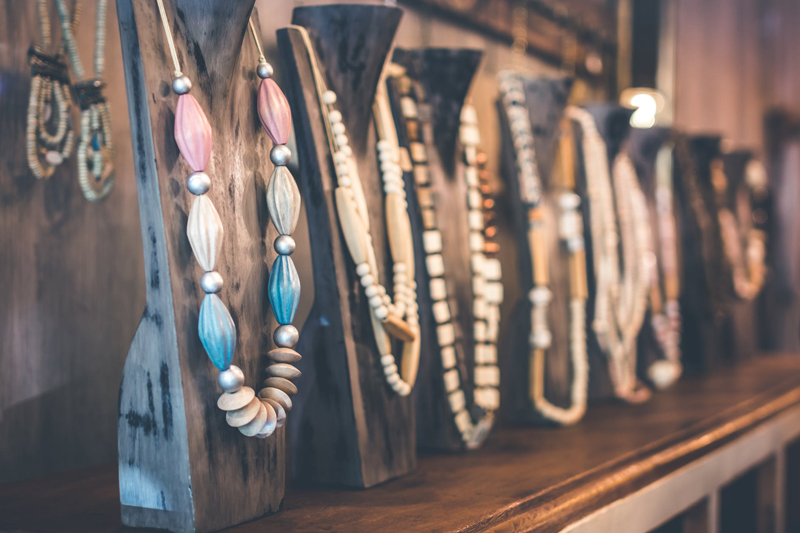 You can use metal clay to create unique, artistic precious-metal jewelry without extensive training in wax-carving, silversmithing, or goldsmithing. It's made up of tiny particles of pure metal which are held together with organic binders. The binders give the clay its soft, smooth texture, allowing you to form and shape it into all kinds of interesting shapes. When you fire the clay in a small kiln (or with a butane torch, for some smaller pieces), the binders burn away, leaving your design in solid form and ready for finishing.
Because of its high precious-metal content, metal clay tends to be a bit pricey. However, you may find that its advantages make it a beneficial investment. Many artists can create pieces very similar in appearance to hand-cut, forged, and soldered designs in much less time than traditional smithing typically requires. Also, the tools and equipment needed to complete metal clay projects are relatively easy to come by and simple to use.
Bear in mind, however, that finished metal clay tends to have a rougher look than traditionally formed metal. Some people describe the look as being slightly "shrinky dink." Metal clay pieces usually look like they were made from clay. This look can be reduced by using clays designed for low shrinkage during firing; but some degree of shrinking is unavoidable.
If you prefer very precise, smooth lines and surfaces in your designs, metal clay might not be for you. Or, you may find that your designs require more finishing work than you'd like to give them.
Another option is to use metal clay sparingly and only for specific applications. For example, some silversmiths imbed textured or molded metal clay parts into their traditionally-formed pieces. In this way, they preserve the smooth lines and clean look of the jewelry, while taking advantage of some unique properties of metal clay. The results could otherwise only be achieved through casting and extensive finishing.
Once you've decided to give metal clay a try, you'll need to assemble some basic equipment, set up a work area, and choose among a pretty large variety of types of clay. You'll also need to decide whether you require a kiln, and if so, which will work best for you. Finally, you'll need to learn - and experiment with - some basic finishing techniques, if you're not already familiar with them.
We'll take a closer look at all of these tasks in the upcoming articles in this metal clay series. To get started right away, see Sheri Haab's The Art of Metal Clay (available on Amazon.com). I'll refer to portions of this book throughout the series.
Some links in this article point to websites not associated with BellaOnline.com. BellaOnline.com is not responsible for the material found there.
---
Chris Franchetti Michaels is a writer and jewelry artisan specializing in beaded designs, wire work, and metal fabrication. She is the author of the books Teach Yourself Visually: Jewelry Making and Beading, Beading Quick Tips, and Wire Jewelry Quick Tips. Visit her website BeadJewelry.net for more jewelry-making help and inspiration.
You Should Also Read:
Getting Started Making Polymer Clay Jewelry - Preparation
Choosing a Technique - Polymer & Metal Clay


Related Articles
Editor's Picks Articles
Top Ten Articles
Previous Features
Site Map





Content copyright © 2023 by Chris Franchetti Michaels. All rights reserved.
This content was written by Chris Franchetti Michaels. If you wish to use this content in any manner, you need written permission. Contact Susan Mendenhall for details.