Basic Life Skills for Kindergarten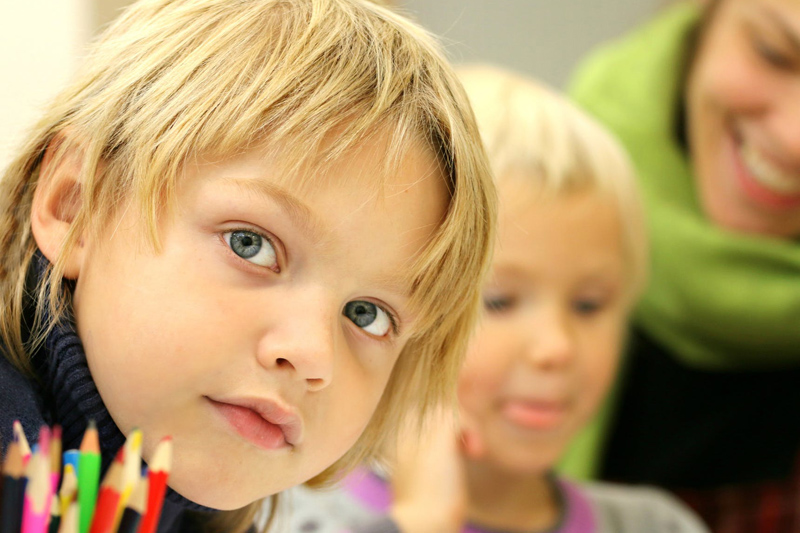 More than ever, parents are feeling pressure to have their kids reading, writing, and understanding math before entering kindergarten. This could be due to pressure from social media, social circles, or possibly pressure from oneself; yet, despite where the pressure is coming from one thing is certain—it's there! As parents we need to take a step back and remember that these preschoolers of ours are just that: preschoolers! Let's focus on age appropriate developmental milestones that these kids should be accomplishing.

Most of the time when we start to wonder if our child is prepared for kindergarten, our first thought is geared towards academics. Do they know letters? Can they count? Do they know their shapes, colors, etc.? While all of those are very valid "kindergarten readiness" questions and concerns, sometimes a more important category of readiness gets overlooked: basic life skills.

How can a kindergarten teacher teach academic skills to a classroom full of 5 and 6 year olds if (s)he is busy helping children wash their hands, put on coats, tie shoes, etc.? On the flip side, will a child have the confidence to learn academic skills if they still are unable to do basic life skills on their own? Will they be able to focus their attention on learning the academic standards if they are focusing on basic life skills?

If you feel that your child is lacking in basic life skills do not worry--life skills can easily be taught, and learned, with practice. Below is a list of suggested life skills your child should have mastered before entering into kindergarten. Please note that these are only suggestions. Your child may not be able to do all of the things on the list before starting kindergarten. The goal is to be in the process of learning these skills before they enter kindergarten. Just because they may not have all of these mastered does not mean they are under prepared or will not succeed in kindergarten. This is merely a list for you as parents to help your child prepare.

Basic Life Skills:

• Manage bathroom needs
• Wash hands
• Put on coat and button/snap/zip
• Clean up after himself
• Speak in complete sentences
• Open lunch containers
• Verbalize wants and needs

If your child cannot do one or more of these skills, the required skills leading up to this list must not be overlooked. For example, if your child cannot button/snap/zip their coat it is because they lack the necessary fine motor skills to do so. Rather than make them repeatedly practice zipping their coat, give them other fine motor activities to build those muscles. When you are cooking you can have them help open up containers which will help them be able to open up their own containers at school. These skills do not have to all be taught overnight. Do not stress if your child cannot do all these just begin practicing! All of these life skills can be taught in fun, everyday activities.

You Should Also Read:
Promoting Fine Motor Skills
School Readiness
Executive Brain Function


Related Articles
Editor's Picks Articles
Top Ten Articles
Previous Features
Site Map





Content copyright © 2022 by Amy Tradewell. All rights reserved.
This content was written by Amy Tradewell. If you wish to use this content in any manner, you need written permission. Contact Amy Tradewell for details.