Beer Lovers Guide to Malt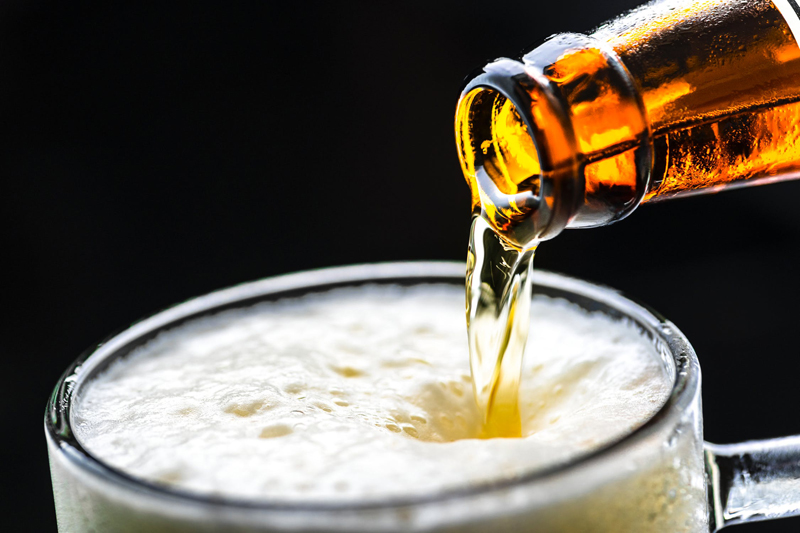 When I was a kid, we couldn't wait to go to the local ice cream shop and order a "malted" after school. What was a "malted"? Who knew? All we knew was that it tasted good.

Malt: That which imparts flavor and body to beer. Malt is made from barley, a cereal similar to wheat. In crafting beer, barley is soaked until it sprouts. It is then drained and dried for storage. This process harnesses natural enzymes – a process that releases fermentable sugars, and develops the flavors in beer.

Wheat may also be malted for beer, but is commonly blended with unmalted wheat, due to its texture. Wheat tends to have a finer texture, and can clog the filtering systems used by brewers, so it is generally mixed.

Homebrewers typically use pure malt extracts, due to the space requirements necessary to properly malt barley.

Table of Malts with Characteristics of Each:

Base Malt - Used as a base. Has a subtle, delicately sweet maltiness, with floury accents, and creamy body.

Caramel – Gives the candylike sweetness of toffee and caramel. Imparts flavors of raisins and prunes. Imparts beer with colors from golden sunshine to burnished red.
(Used at 3-5% for ambers and reds; 10-15% for porters and stouts)

Carapil – Adds body. Aids in foam retention. Gives beer stability without influencing color or flavor. (5% additive)

Certified Organic Malts – "2-row Brewers" is standard Brewers Malt. 2 row malts are Brewers; Munich; Carapils; Caramel 60L; 120L; Chocolate.

Chocolate – This is not chocolate. Adds a moderately roasted flavor to beer. Produces a rich walnut color in beer.

Crystal – Contains a tiny crumb of crystallized malt sugar. Imparts a unique caramel flavor and reddish color to beer.

Dark Roasted – Imparts flavors of rich roasted coffee. It is neutralizing, and is generally used for color adjustment.

High Temp Kilned Malts – Produces malty, clean flavors. Imparts aroma of sweet biscuit, smooth texture and robust flavor. Hues range from golden amber to vermillion.

Roasted Barley – Produces intense bitterness, coffee aromas, and a dry finish. Also known as "Roasted or Black Barley." Used for Nut Brown Ales, Porter and Stout.

Rye – Gives mild rye flavor. Used for the Rye styles of beer.

Special Processed – Three different subsets: Victory– Imparts flavor and aroma of baking bread and biscuit. Used in Nut Ales and Brown Beer / Extra Special – Imparts flavors of burnt sugar, prune, and woody tones. Produces distinctive flavors. Used for dark, high gravity beers / Special – Imparts toasty flavors of citrus and biscuit, as well as sour tones. Used for Darks and Porter.

This may clarify some of the flavors you discover in beer – flavors that you previously thought were those of beer that tasted slightly "out of the mainstream." Malt is used to accommodate the wide array of tastes among "Beer Lovers," and is what makes beer such a delight to the palate.
 
Liquid malt extract for your homebrewing:
Briess Golden Light Liquid Malt Extract - 3.3lbs


Malt comes in all forms. I just love those little balls covered with chocolate:
Ghirardelli Chocolate Milk Chocolate Malt Balls, 14.5 oz.
You Should Also Read:
Breweriana - Collectors' Corner of Beer Stuff
Beer Tasting Tips - Impression & Drinkability
Beer Tasting Tips - Judging Mouthfeel


Related Articles
Editor's Picks Articles
Top Ten Articles
Previous Features
Site Map





Content copyright © 2023 by Carolyn Smagalski. All rights reserved.
This content was written by Carolyn Smagalski. If you wish to use this content in any manner, you need written permission. Contact Carolyn Smagalski for details.