The Concept of Evil in the Bahá'í Faith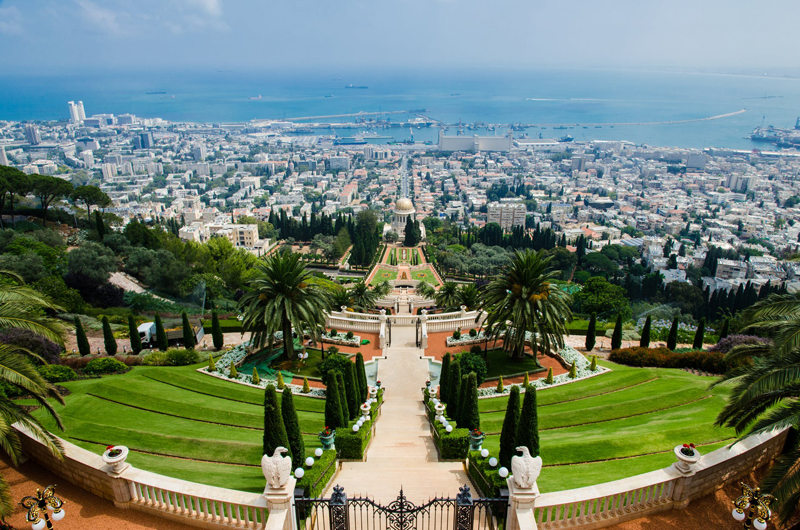 Bahá'ís believe in only one Creator, by whatever name is used, and therefore do not have an equal but opposite destroyer deity. An "...evil spirit, Satan or whatever is interpreted as evil, refers to the lower nature of man. ... God has never created an evil spirit; all such ideas and nomenclature are symbols expressing the mere human or earthly nature of man." -- Lights of Guidance, p. 512)

In other words, "The Devil made me do it," won't work for the followers of Bahá'u'lláh. Every adult is thus responsible, not only to God, but also to the community, for his/her own actions. Learning to control and make efficient use of basic human nature, while developing the higher nature, the spirit, is the purpose of this life.

That is not to say that the Bahá'í teachings do not address the problem of evil, but the definition is in behavioral terms. "We know absence of light is darkness, but no one would assert darkness was not a fact. It exists even though it is only the absence of something else. So evil exists too, and we cannot close our eyes to it, even though it is a negative existence. We must seek to supplant it by good..." -- ibid

The Bahá'í Faith categorically denies any personification of evil: "As to the question of evil spirits, demons and monsters, any references made to them in the Holy Books have symbolic meaning. What is currently known among the public is but sheer superstition." And further, "In regard to your question concerning evil spirits and their influence upon souls,...what is generally called evil spirit is a purely imaginary creation and has no reality whatever. But as to evil, there is no doubt that it exerts a very strong influence both in this world and in the next." ibid

'Abdu'l-Bahá, the son of Founder Bahá'u'lláh, spent most of his life answering questions about his Father's teachings. He gave much time to analysis of the problem of evil. His talks have been gathered into several books, among them, Paris Talks, which was reviewed here, and Some Answered Questions, which is available free to read on line in several places, including the Bahá'í Reference Library. Links are in Web Resources under Subjects, to the left of featured articles on the bahai.bellaOnline.com home page.

According to Bahá'í Teachings, at this point in human development, an outside source of bad behavior is not needed to focus attention on being good. Even as a parent gradually encourages independent decision making as a child grows in skills and understanding, so God speaks to the rational mind of created beings at the level best suited to the times. Bahá'u'lláh said the time of human maturity is now, and the current turmoil and confusion in the world is typical of adolescence, of the insistence of lower human nature, not the promptings of an evil diety.
You Should Also Read:
What Bahá'u'lláh Taught
Who is God?
Paris Talks - Book Review


Related Articles
Editor's Picks Articles
Top Ten Articles
Previous Features
Site Map





Content copyright © 2023 by Cheryll Schuette. All rights reserved.
This content was written by Cheryll Schuette. If you wish to use this content in any manner, you need written permission. Contact Cheryll Schuette for details.