A Bible, A Bible--Who Has a Bible?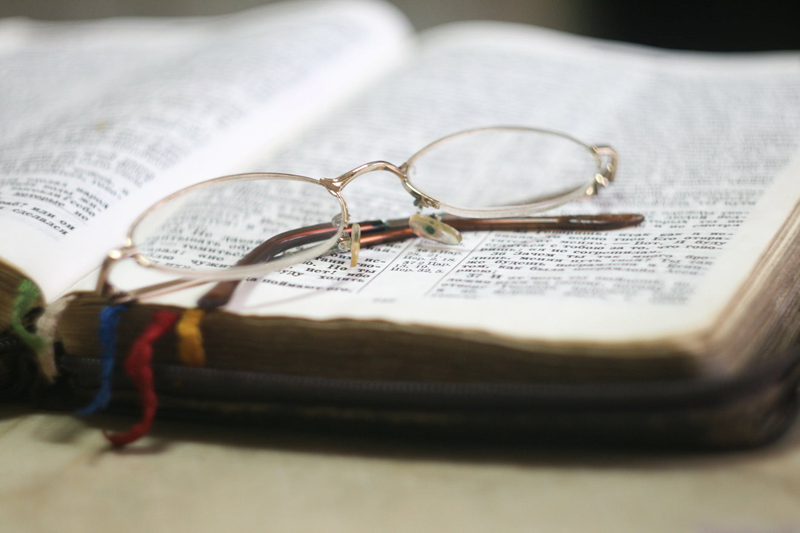 "We believe the Bible to be the word of God as far as it is translated correctly; we also believe the Book of Mormon to be the word of God." ~Articles of Faith 1:8

I have watched with concern these past few years a phenomenon that has been occurring in our LDS homes and primaries. I have witnessed it not in just one ward, but several different wards, so I can't help but believe that what I had originally hoped was the exception, is in fact becoming the norm. What am I talking about? It is the lack of understanding the importance of Bible study along with Book of Mormon study in our homes and families. What do I mean by this? Let me explain.

I think that too often we are neglecting to identify the Bible as separate scriptures with our children. We do study the Bible in Gospel Doctrine classes every few years and our teenagers study it for two years in seminary. However, while I fundamentally believe that we are sharing Bible stories with our children, we are not identifying that these stories are found in the Bible. Too many times I have been in Primary, and though the children know stories such as Daniel and the Lion's Den or Noah and the Ark, they do not know that these stories are found in the Bible. They repeatedly try to find them or ask where they are in the Book of Mormon. Of course, there are some of the children who have never heard any of the Bible stories except at church. I find this to be sad.

While the study of the Book of Mormon is imperative to our salvation, let us not forget to also study the Bible. These words are just as important to our salvation and spiritual progression. Our families should be as familiar with the Old Testament and New Testament stories as they are with the Book of Mormon stories. Neither book of scripture was intended to replace the other, but to be used in conjunction to help us to understand the teachings of our Heavenly Father. The prophets have said that they need to be studied together and that they go hand in hand. Together they witness and testify of Jesus Christ. In the Doctrine and Covenants 6:28 we read, "…and in the mouth of two or three witnesses shall every word be established."

Sometimes I think we generically tell our children that these stories are scripture stories. While that is true, we are forgetting to identify which volume of scripture the story is written in. While it may be obvious to us as adults, it isn't always obvious to our children. We are responsible for teaching our children the ways of the Lord and we should help them to identify the different books of scripture we use in our LDS homes.

I have been feeling a strong impression that we need to study our Bible more in our own home. I feel that it is important for my son to understand these teachings. So we are studying the Bible in our homeschool as well as reading the Book of Mormon as a family. I have been watching my son drink more deeply of the word of God. He is also able to identify more with his non-LDS friends. I can only imagine the help that understanding the different volumes of scripture will be to him in the future as a full-time missionary. I know that understanding my Bible helped me tremendously on my own mission.

This past week I was asked by an online nonmember friend if I would share my favorite Bible verse with them. I have so many favorites in the Book of Mormon and Doctrine and Covenants that I had to think for a few minutes about the Bible. I am happy to say that after pondering for a few minutes, I was able to share 3 of my favorite Bible scriptures with my friend. This has created a bond between us and we are now able to discuss spiritual matters together and how these spiritual matters affect our children.

These are the last days and we need to be on our toes more than ever before. The Lord expects it of us. Let us not forget to study ALL of the words that He has given to us. And let us be sure to identify where those words are coming from with our children. It will help them to be strong in a world where they need all of the spiritual armor they can get. Knowing where that armor is coming from is just as important as remembering to put it on.





Related Articles
Editor's Picks Articles
Top Ten Articles
Previous Features
Site Map





Content copyright © 2022 by Brenda Emmett. All rights reserved.
This content was written by Brenda Emmett. If you wish to use this content in any manner, you need written permission. Contact Brenda Emmett for details.