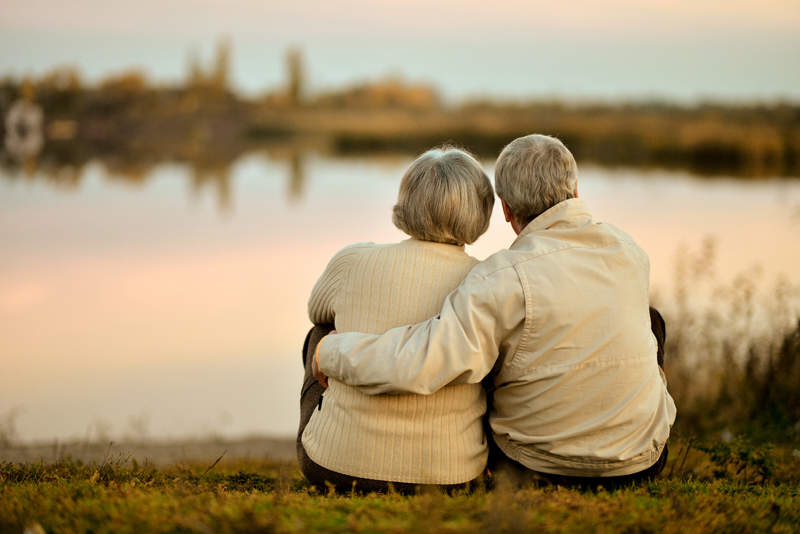 I visited my mother today. Because of her fall and subsequent hip replacement, she has declined dramatically. She spends more time in bed and when she is out of bed, she sits in a wheelchair. The surgery and/or anesthesia seem to have exacerbated the dementia to the point she can no longer put thoughts together. She now says very few words and does not seem to understand when someone tries to talk to her. It's three days before Christmas, but she doesn't even know what day it is. On my way back to work, memories flooded my mind. I remembered the Christmases of my childhood and the mother of my childhood. The shell sitting in the wheelchair is not my mother. The body still exists, but the living is no more.

If you've never visited a nursing home, or if it's been a while since your last visit, you need to go. Even if you don't have a family member or friend in a nursing home, you should still visit one for a reality check. Many residents on the floor where my mother lives either lie in bed, staring at the ceiling, or sit in wheelchairs lining the hallway staring at the floor. Is this really living? My mother isn't living; her body simply exists. When I think of living, I think of spending time with my granddaughter, taking a walk with my husband, writing or gardening, sitting on the patio enjoying the sunset, or walking the beach breathing in the ocean air. I don't need to jump out of airplanes or free-fall off bridges to feel alive. For me, living equals all of the little daily pleasures that mean so much to me. If I were in my mother's situation, these are the parts of living that I would miss so much.

What would you miss? What constitutes "living" for you? If this isn't something you think about often, I encourage you to make a list. Put effort into recognizing all of the things that make life important for you. When you look over the list, ask yourself when was the last time you did any of these things. If your answer is yesterday or two hours ago, I would say that you are living your life. If you can't remember the last time you did any of the things on your list, then maybe you are not living your life fully. None of us are guaranteed tomorrow. None of us knows when the fall will happen that will break our hip or when the stroke will leave us paralyzed on one side. I, myself, do not want to take the chance. If I suffer any of these scenarios, I will be sad that I can no longer do the things I love; however, I do not want to regret never having lived my life while I had the opportunity.



Related Articles
Editor's Picks Articles
Top Ten Articles
Previous Features
Site Map





Content copyright © 2022 by Diane Adams. All rights reserved.
This content was written by Diane Adams. If you wish to use this content in any manner, you need written permission. Contact Pamela Slaughter for details.