The Right Color Choices for Your Hair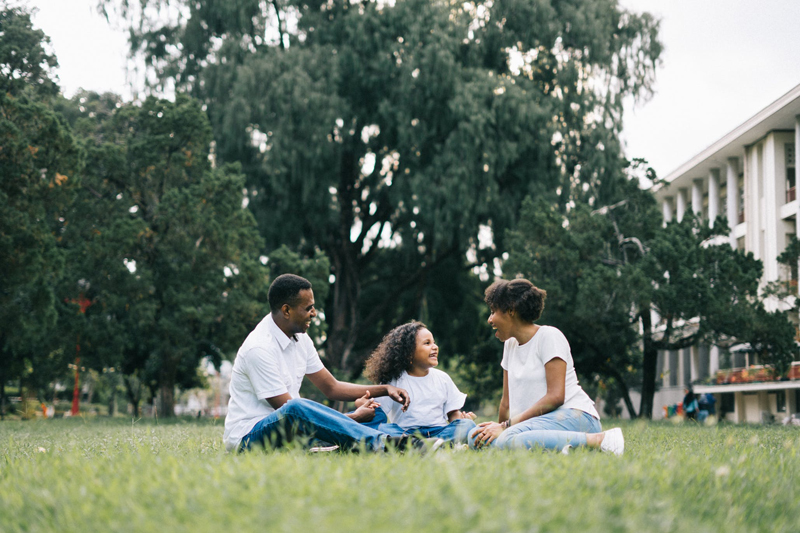 Are you looking for a change this new year? Maybe you have been thinking about changing your hair color. Do you know what color is right for you? Women of color have the ability to pull off many hues. But some colors just don't look good on everyone.

If you are thinking about getting your hair colored, be sure to go to a stylist that is competent in the coloring of hair, and will listen to what you want, as well as know what goes well with your complexion.

Research

Perhaps you have succumb to the economic bite like so many others, and cannot afford the luxury of going to the salon at this time. There are many products out there, but you have to know which products are right for you, and which products do well with Black hair.

If you have been going to a professional stylist, ask them about the products they used on your hair, or what they might suggest that you can do at home. Do your research! It's your hair.

What's Your Color?

If you have been getting your hair done professionally, then you pretty much know what color looks best on you. If you are venturing in to self-coloring, now is not the time to go of the deep end and try something really out there…especially if you don't have the money to go to a professional to fix it! Be easy, and stick to the color you have been getting. If you want something totally new, then wait to you can go back to your stylist. Better safe than sorry, you know?

Another great way of knowing what color might work on you is to try on a few wigs of various shades. Wigs are also great if you are thinking about a certain hairstyle or cut. If you're not sure about a style or color, try a wig on that best fits what you want. Try it out for a couple of days, and see what you think.

Decision Time

Once you decide on the color that you want, then go for it. No matter what, it is ultimately your choice in what you want done to your hair. Just be sure that you armed with all the necessary things that you need to know to maintain that healthy mane of hair.

If you are seeing a professional, be sure that your stylist knows of any medications that you may be on or have taken in the last few weeks. Be sure to tell your stylist if you just gave yourself a perm, or another stylist gave you a perm. (Sometimes, depending on the individual, some stylists suggests that a customer wait two weeks between a perm and color). Be sure to tell your stylist if you are pregnant, as well.

If you are seeing a new stylist, be certain to let them know of any treatments that you may have had in the past. Sometimes people forget to let a new stylist know of any kind of hair treatment that they may have received. It's important to speak up, it's your hair! You don't want the stylist to put something on your hair that you may be allergic to, or may be too strong for your hair, or have a chemical reaction to a treatment you may have had previously.

Going Solo

As with a professional, you should give yourself the same courtesy of a breasting yourself with a full armor of knowledge before you tackle your hair. Be sure to do your homework on different products and what will work best for Black women's hair. There are many products on the market today that claim to cater to black hair. Just be sure they can back up their claims.

Be certain to purchase your hair-care products from a professional distributor of hair products. It's easy to get your products from the drugstore, or a familiar store that just happens to carry that product. But if this is your first time in venturing into self coloring, then go to the professionals, such as your salon, or SALLYS, where they have professionals that can answer your questions.

A Few Great Products

There are some good products and not so good products out there. From personal experience, Dark-n-Lovely, Garnier, and Feria are great hair coloring products for over the counter, at home coloring kits, and for the beginner home-colorist. Just follow the directions and you should do great.

For those of you with a bit more experience, and level eye(you have to be able to measure accurately), then L'OREAL'S Excellence HiColor for Dark Hair Only is one of the best products out there. Many salons use this very product to color hair. It is a permanent hair color crème, especially designed for dark hair. You know how you can get some products that don't give you the color you see advertised? L'Oreal Excellence is true to the shade it states. Whether it's Blonde, Honey Blonde, Red, Auburn, Brown or Jet Black, Excellence delivers. L'Oreal also carries great products for covering that stubborn gray that many Black women contend with.

L'Oreal Excellence can only be purchased from a professional salon store. Be sure to purchase the L'Oreal Oreor Crème volume 30, along with the Excellence. Otherwise, you won't be coloring your hair! Both products must be mixed with one another. If you have previous color still in your hair, it is recommended that you use, L'Oreal Effasol or Colorzap to remove the existing tint--then apply Excellence HiColor.

Using the Proper Tools

If you are going to do this solo, then having and using the right hair utensils are just as critical as using the right products. You can have a great product, but if you don't have the right tools to use, you will not get the desired results.

Be sure to purchase the gloves, the application bottles, the color applicators, the cape, and the right shampoos and conditioners. You want to color your hair, not your hands. Also, be sure to follow the directions on the product. Too many people think they know what they are doing, and because they "saw" their stylist do it a million times. It doesn't matter; follow the products instructions, and if you don't understand, either call your stylist, a salon, or the company that made the product. Better safe than sorry. Once again: it's your hair.

Happy Coloring!

You Should Also Read:
In the Thick of It....
Bella Hair Site


Related Articles
Editor's Picks Articles
Top Ten Articles
Previous Features
Site Map





Content copyright © 2023 by Ruthe McDonald. All rights reserved.
This content was written by Ruthe McDonald. If you wish to use this content in any manner, you need written permission. Contact Ruthe McDonald for details.