Slow Cooker Veggie Delight Recipe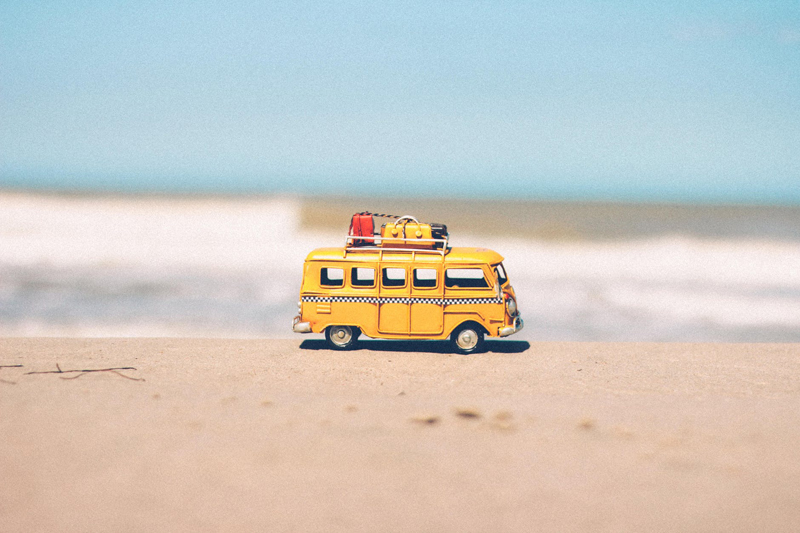 I love to cook in the kitchen in my home. It's got everything I need--including tons of counter space--to whip up my favorite culinary creations. So, I've got to admit, I don't find it as much fun to cook in my RV. While it's got some counter space, there just isn't enough room to store everything I'd like to have at my disposal. Limited space in an RV creates the need to come up with simple, space efficient--but tasty!--recipes. A slow cooker is a great addition to an RV kitchen because it takes up so little space yet the number of amazing dishes that can be created in a slow cooker are endless. And slow cooker meals are perfect for keeping you warm when it's cold outside!
One of my favorite slow cooker recipes consists of just a few simple ingredients. The main ingredient is Bob's Red Mill Vegi Soup Mix which is chock full of yummy delights like green and yellow split peas, barley, lentils and vegetable pasta. This recipe is good for your health because it's low in fat and cholesterol. It's also great for your budget! You can either purchase the soup mix in the package, or buy it in bulk for a steal at many stores like Fred Meyer and Whole Foods.
Veggie Stew Delight Recipe
1 cup Bob's Red Mill Vegi Soup Mix
2 cups water
1 cup Imagine Organic Creamy Portobello Mushroom Soup (if you don't have this, just use one more cup of water; it still tastes great!)
1 dried bay leaf
1/2 tablespoon Better Than Bouillon "No Chicken" Base (or any other kind of bouillon)
1/4 cup rice
1/2 cup water
Add all ingredients except the last two (1/4 cup rice and 1/2 cup water) to the slow cooker and turn on high. After about an hour, stir the mixture to be sure that nothing burns onto the sides. After it cooks for about 2.5 hours you can add in the 1/4 cup of rice and that last 1/2 cup of water. Don't add the rice too soon though, it cooks quicker than the ingredients in the Vegi Soup Mix and can get too mushy. Since every slow cooker probably varies slightly in cooking time, just adjust for your particular appliance. You basically want to add the rice about 60 minutes before the recipe is finished cooking. Total time in slow cooker should be approximately 3.5 hours.
This recipe is vegan! If you have any problems finding the ingredients (like the Better Than Bouillon "No Chicken" Base), visit
Food Fight Vegan Grocery
online.
This recipe also goes well as a tasty dip on some freshly toasted pita chips. If you happen to be anywhere near an Ethiopian grocery store, you can pick up some Injera bread and roll it up inside of that. Yum!


Related Articles
Editor's Picks Articles
Top Ten Articles
Previous Features
Site Map





Content copyright © 2023 by Erin Floresca. All rights reserved.
This content was written by Erin Floresca. If you wish to use this content in any manner, you need written permission. Contact Erin Lehn for details.