Emergency Stage of Healing From Sexual Abuse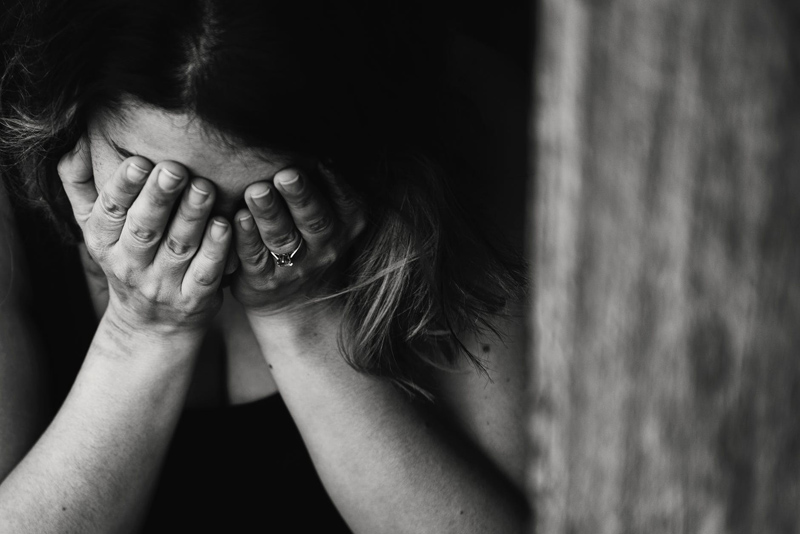 There are several stages in healing from sexual abuse. Usually, the emergency stage is one of the first. It happens after acknowledging that abuse occurred. This may result after survivors recall events from their childhood or they decide to begin to heal from abuse they already knew happened but for whatever reason were not able to start the healing process before now. This stage can be triggered by an event, either benign or traumatic, that causes memories and feelings to surface.

The emergency stage is often the most frightening of all the healing stages to work through. Memories and thoughts of abuse can invade every aspect of daily living. Feelings of anger, sadness, grief and depression are overwhelming. Survivors feel they might be going crazy. It's important to remember that this stage will pass. But when survivors are in the throes of this emotional crisis, especially when there is no support system or understanding of what's going on, that is the very thing survivors don't understand. They think their pain will go on forever which makes self-harm a strong possibility.

A therapist experienced in working with sexual abuse survivors can be invaluable during the emergency stage. Friends and family that believe you should be made aware of what you're going through. This isn't the best time to confront your abuser. Safety and stabilizing yourself should be your first concerns. If you're having thoughts of suicide, contact your therapist, trusted friend or family member, call a suicide hotline or go to the hospital immediately.

During my emergency stage, the best advice I received from a therapist was to take baby steps throughout my day. I essentially had to tell myself to get out of bed, walk to the bathroom, take a shower, dry my hair, etc. You may not have to go to this extreme to get through the day. However, applying this concept to your own situation can have still be beneficial. It allows you to focus briefly on something other than your pain. Don't think of what is going to happen later in the day or tomorrow or what you should be doing to impress yourself or others. Simply focus on the here and now. This isn't as easy as it seems to those who aren't going through it. Sometimes, it may take you several tries to even get out of bed. It's this bit of advice that I believe kept me from harming myself.

There are other steps you can take to make it through this stage depending on your circumstances. You can either enter therapy or go more often. Take time for things you enjoy. Take time off work or try to at least lessen your work or school load.

Stay away from your abuser if that person is still in your life as well as those who enable that person and belittle your experiences. Take time to be with supportive people. Prayer, meditation or relaxation techniques can help bring a sense of calm. Try to find a place that makes you feel safe whether it's in your own home, out in nature or in the city and spend some time there as often as you can. Start a journal or read supportive books.

As a survivor of childhood sexual abuse, you can heal in your own time. When this stage occurs, you don't have to face every memory or feeling at once. While it's healthier to deal with problems rather than stay in denial about them, being overwhelmed by them won't make you heal any faster. Take time out from healing work when you need to.

Finally, know you aren't alone or going crazy. What you're going through is normal and you will get past it. Please be aware, however, that this stage can last anywhere from a few weeks to years. You may also experience it more than once if you have memories that surface after your first period of healing.

The worst of this stage is usually in the beginning unless you don't deal with it immediately. In this case, you may experience a low-grade constant crisis state with lulls into periods of stability. That's why working through the emergency stage is so important. You don't want to spend your life in a series of crises. Putting this stage in its proper context as the beginning of an important part of your journey will help you move through it to the point where you truly feel like your healing from your past.


Sources consulted:

Bass, Ellen and Laura Davis. The Courage to Heal, 4th edition, HarperCollins Publishers, 2008.

Survivor to Thriver. The Morris Center, 1995.


Related Articles
Editor's Picks Articles
Top Ten Articles
Previous Features
Site Map





Content copyright © 2022 by Trish Deneen. All rights reserved.
This content was written by Trish Deneen. If you wish to use this content in any manner, you need written permission. Contact Erika Lyn Smith for details.