Pleached trees in your English Garden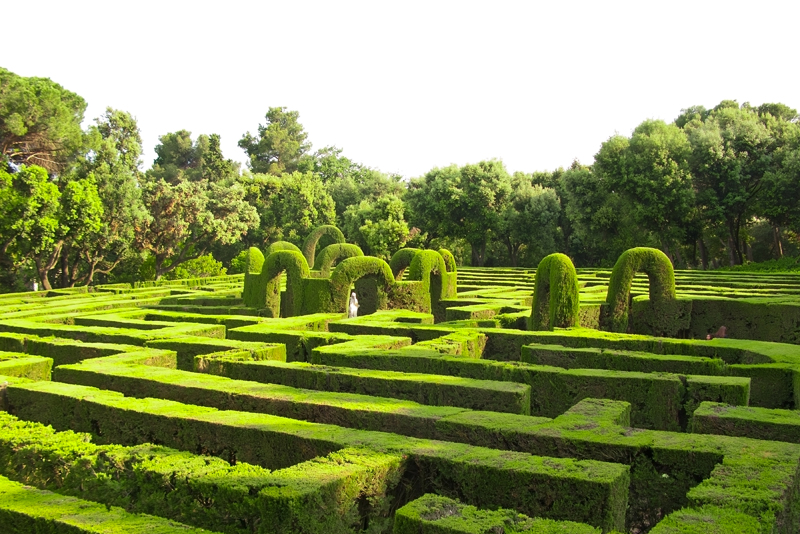 Pleaching means to 'braid' or 'weave' tree branches. Pleaching is commonly seen in two distinct forms. One is a straight-sided box-like hedge with bare trunks – think of hedges on stilts. The other form is two lines of trees with a walkway in the middle, sometimes training the branches to meet in the middle, creating a natural, shady arbor. Pleached trees are more suitable for a formal garden than for an English cottage garden.

History of pleaching

The practice of pleaching trees goes back to medieval times, when they were used to create enclosed gardens. They were also used in flood prone areas to form a support for your home (a treehouse, really) that would be above water level during heavy rains. In Victorian times, pleached trees became popular on large estates to create allees (French for avenues) down which you could stroll or drive your horse and carriage. They were used extensively in France and Italy, but many English aristocrats borrowed the idea.

How to use pleached trees in your garden

Pleached trees create a high privacy fence which is perfect between your property and a neighbor's property, or along a road. It can also be used to screen something unsightly.

Alternatively, planting two rows of pleached trees with an allee down the middle can create a lovely shady walkway. It's a good idea to have a focal point at the end of your allee so you have something to walk towards. A bench or a piece of sculpture is traditional.

What type of tree should you use for pleaching?

Carpinus betulus (Hornbeam) and Tilia platyphyllos (commonly known as lime trees in their native Europe and Great Britain, but known as Linden in other parts of the world) are the two most popular trees used for pleaching.

It's best to buy the trees ready-trained from a nursery. These are readily available in Great Britain and Europe, but less common in the U.S. They're extremely expensive – expect to pay over $1200 per tree.

How to Pleach trees

If you'd like to try pleaching yourself, buy as large a tree as you can afford – 6-8 feet minimum. Make sure they have incredibly straight trunks, especially on the bottom half.

Mark your planting line so that it's perfectly straight. Plant the trees about 6 feet apart. Stake them the first year to keep the trunk straight.

The trees will have to be pruned twice a year – usually in July and in October - to train them properly.

Cut off the lowest branches to get started on the 'stilt' part of the look. Then prune them to create the flat look you want (if you are making a box-shaped hedge). If you want to create an arbor, it's usually best to build a frame and tie the branches to the frame in order to get them to grow in the right direction. Be sure to remove the ties annually so the ties don't cut into the branches. Put new ties on the branches to keep training them.

It's a slow, time-consuming process, but worth it to create an unusual feature in your English garden.

Examples of pleached trees
Visit Arley Hall in Cheshire, Hidcote in Gloucestershire or Sissinghurst in Kent to see beautiful examples of pleached trees.
Learn more on pleaching with this book from Amazon:


You Should Also Read:
My Favorite English Gardens
English Garden History
Sissinghurst Castle Garden


Related Articles
Editor's Picks Articles
Top Ten Articles
Previous Features
Site Map





Content copyright © 2023 by Carol Chernega. All rights reserved.
This content was written by Carol Chernega. If you wish to use this content in any manner, you need written permission. Contact Carol Chernega for details.