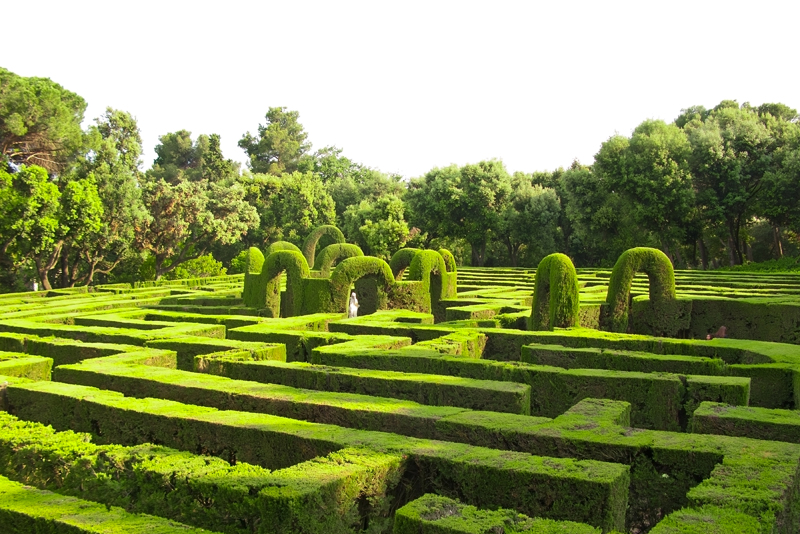 If you've traveled to England, you may have noticed how the English people seem to fit plants into the tiniest space. Even if it's only a window box or a hanging basket, everyone seems to have flowers in their life.

I think this instinct to add flowers to their lives goes back to a time when the English cottage garden was developing. Although we think of a cottage garden as charming and beautiful, it really came about for very practical reasons.

Hundreds of years ago, the typical English worker didn't have a car to go grocery shopping, and frequently didn't have the money to buy food anyway. So they would grow their own vegetables and fruits. They would also grow herbs but these would frequently be used for medicinal purposes rather than for culinary purposes.

Also, since the lack of sanitation led to unpleasant smells, dried herbs would frequently be strewn across the floor so that when you walked on them they'd release their scent. And of course, scented plants would be used for sachets in drawers. Some herbs would be known to have insect-repelling properties so they could be used for that purpose.

Various flowers would be grown for their scent too, especially along the front path or near the front door, so you'd be greeted with a pleasant scent before entering the house.
Flowers would also be grown for their medicinal properties rather than strictly for beauty. All parts of the plant, including the roots, would be used in various concoctions.

Since the average worker didn't have a lot of land, all of these plants would be packed into every inch of space available. Grass wasn't a crop that contributed to the diet so it was rarely used in a cottage garden.

They would also plant certain flowers to attract birds and butterflies for their pollinating characteristics rather than strictly for their beauty.

So everything they needed would literally be right outside their front door. This was self-sustenance at its best!

When we think of English gardens today, we usually picture a thatched roof cottage with a 'chocolate box' garden in front. The cottage garden is still packed with a profusion of flowers, vines climbing up the walls, and lots of scented plants like lavender and roses. We don't recognize the underlying practical aspects of the garden, but they've been there all along.

Throughout this site you'll find lots of tips on how to achieve your own English garden, even if you don't have a thatched roof cottage!

You Should Also Read:
Designing an English Front Entry
What is an English Garden?
Planning an English Garden border


Related Articles
Editor's Picks Articles
Top Ten Articles
Previous Features
Site Map





Content copyright © 2022 by Carol Chernega. All rights reserved.
This content was written by Carol Chernega. If you wish to use this content in any manner, you need written permission. Contact Carol Chernega for details.