Dead of Night Movie Review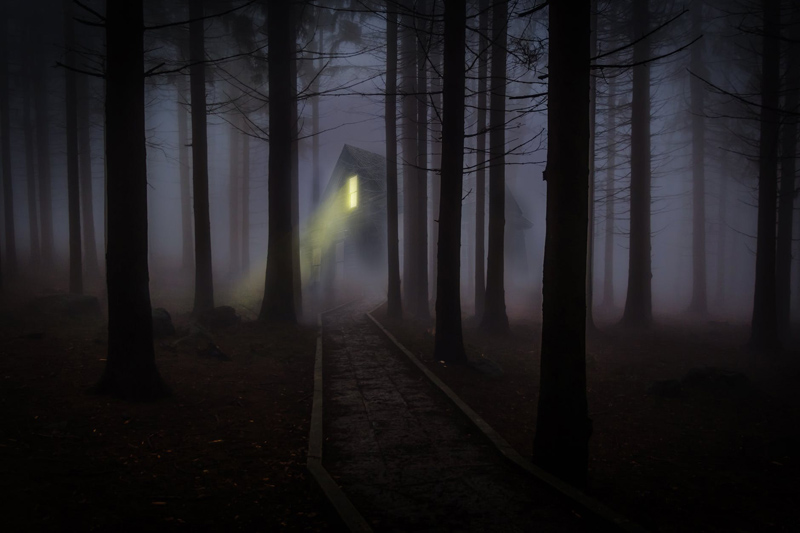 Dead of Night has been one of my favourite mystery movies since I first saw it broadcast on television in the 1960s. I have seen the movie again very many times over the years, and my enjoyment of it has never lessened. In 1945 the movie was an innovation – the first to present a collection of stories linked by a core structure that brings a group of characters together.

The core of Dead of Night is the story of architect Walter Craig, played by Mervyn Johns. As the movie opens, Craig awakens from a dream, and although he thinks he has had the same dream before, it quickly fades from his memory. Soon afterwards he receives a phone call from a prospective client, inviting him to spend the weekend at a country house in need of renovations.

As Walter Craig drives up to the house, he experiences a strange and powerful feeling of déjà-vu. He surprises the owner, Eliot Foley (played by Roland Culver), by seeming to know the house well, even though he has never been there before. There are several weekend guests at the house, played by some popular actors of the day, including Googie Withers and Sally Ann Howes.

Craig's dream slowly comes back him; when he explains his feeling of familiarity with the house the conversation turns to the supernatural. Some of the guests relate their own strange experiences, which make up the story segments of the movie.

The segment that usually attracts most praise for acting, writing and direction is The Ventriloquist's Dummy, starring Michael Redgrave as Maxwell Frere, a ventriloquist whose dummy appears to take on a life, and a voice, of its own. This story is related by one of the guests, Dr Van Straaten (played by Frederick Valk), an eminent psychiatrist who attempts to convince the others that there is a logical explanation for their experiences.

Although this story is excellent, my personal favourite is The Haunted Mirror, a very spooky tale in which Googie Withers plays a woman who gives her fiancé an antique mirror for his birthday. Actor Ralph Michael is thoroughly convincing as the fiancé who sees, at first for only a few seconds and then for longer periods, a strange room reflected in the mirror. He becomes more and more obsessed with the reflected room, and the other self he sees there.

Hearse Driver tells of a life saved by precognition, and Christmas Party is a ghost story adapted from the true case of Constance Kent, convicted in 1860 of murdering her young half brother.

Another segment that I particularly enjoy is Golfing Story, an amusing tale related by the weekend party's host, Eliot Foley, and adapted from a short story by H G Wells. Parratt and Potter are two ardent golfers, and rivals for the affections of the same girl. They play a round of golf, the winner will marry the girl and the loser must disappear. Unfortunately, the disappearance does not go according to plan.

The actors playing the lovesick golfers are Basil Radford and Naunton Wayne, who previously appeared together as cricket obsessed characters Charters and Caldicott, in Alfred Hitchcock's The Lady Vanishes. They were so successful in these roles that they were paired up as similar characters in several other movies.

As Dead of Night moves to its conclusion, Walter Craig is more and more convinced that his visit to the Foley house will end in tragedy. The end of the movie has a nightmare quality that remains in the mind and is quite unsettling.

Is the mystery of Walter Craig's dream solved? You may well know, or be able to guess, the answer, but for those unfamiliar with the movie, I will not give the ending away.

Dead of Night is an eerie movie and highly enjoyable for all lovers of a supernatural mystery.

Dead of Night is available on DVD from Amazon.com; you can find it by clicking on the link given below.


Note: I have Dead of Night on DVD as part of my personal collection.

You Should Also Read:
The Best Classic Mysteries
More Great Classic Mysteries


Related Articles
Editor's Picks Articles
Top Ten Articles
Previous Features
Site Map





Content copyright © 2023 by Grace Rostoker. All rights reserved.
This content was written by Grace Rostoker. If you wish to use this content in any manner, you need written permission. Contact Grace Rostoker for details.