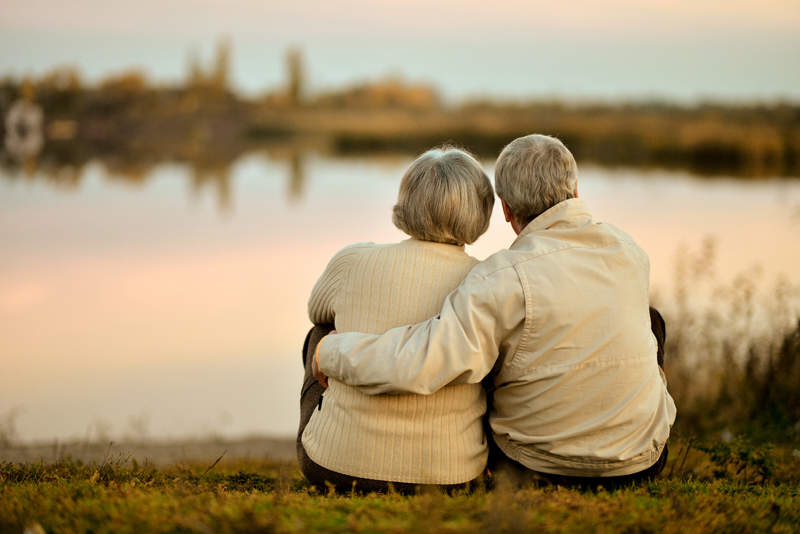 My sister affectionately refers to her computer as the "snake box." I applaud her determination to master (or at least tame) technology. How many seniors do you know that own a computer AND know how to use it? As the baby-boomers hit the senior status, I believe we are going to see an increase in technology use by seniors. Many baby-boomers born near the end of the boom have probably been working with computers in their jobs. Because of their familiarity with technology at work, using technology at home is an easy transition. One of my brothers-in-law is the only resident at his nursing home with a computer in his room. I believe this will become more of a common occurrence as the 'boomers age.

In the meantime, for those seniors who have not evolved with technology, there is hope. I'd like to offer you some suggestions for finding your comfort zone with the "snake box." Not only am I a senior myself, I live with a senior and have many seniors in my life. Simple tasks on the computer cause the most frustration. "The task should be so easy. Why is it so hard for me?" Most tasks associated with the computer are easy. The frustration comes from not knowing where to find the answer. Friends and relatives are always asking me for computer help. I have a Bachelor's degree in Information Technology—tech support comes with the territory. Before you send me an email or pick up the phone to call your nearest tech support, the most valuable piece of information I can give you is "Use the Help Menu." Just about every program has a Help button. Clicking on this button, you can search for any problem. While it may take some finessing to find just the right answer, with practice you will become a pro in no time.

If you've never owned a computer and never worked on one, I recommend taking a class. In our area, anyone over age 65 can take college classes at no cost. Although you don't receive the college credit if you don't pay for it, just gaining the information may be enough for you. Another good source of learning is your local career center. The career center in our county offers evening classes for adults. A beginning typing class or computer class would be well worth your time. If your area does not have a career center or vocational school, you might be able to get some help from the local high school. If you have a YMCA or YWCA in your area, computer classes might also be offered there. Taking a class will give you basic information and teach you how to navigate the various toolbars and features of standard software programs.

Now that you know how to operate the computer, you want to upgrade your 10-year-old mammoth desktop collecting dust on your desk. Where to start? Research. Please don't take the word of the first salesperson you encounter. Do your homework. You want a computer that fits your needs, not one that earns the salesperson the highest commission. The following is just my opinion and should not be construed as absolute truth for you. I'll try to keep the "geek-speak" to a minimum and give you some things to think about.

Although older computers may still be running, chances are they are not running quickly or smoothly. Technology has made gigantic advances over the past ten years. Software programs written today probably will not run on a 10-year-old computer. With each advance in technology, the old computer pulls farther and farther away. Old drivers will not work on an updated operating system. For instance, the 10-year-old printer you have will probably not work with the newest Windows operating systems, Vista or Windows 7. Likewise, old peripherals may not work with newer technology. Peripherals include your monitor, keyboard, mouse (and printer). The problem is the connection. The keyboard and mouse for an old computer had a round plug with five or so pins in the middle that plugged into the back of the computer. This was called a PS2 connection. New computers no longer use this type of connection and keyboards and mice now have USB connections—a flat, rectangular plug that fits into a slot in the computer. The old CRT monitor that used to take up half your desk space and could probably be used for a boat anchor has been replaced with LCD monitors. The flat-screen monitors take up much less room on your desk and the display is much easier on your eyes. These are a few of the things you need to keep in mind when you try to marry old technology with new.

While "tower" desktop computers were popular ten years ago, laptops and notebooks are becoming more widely used by home users. The price of laptops has decreased to the point where they often are more economical than the desktop model. In addition, you can't beat the convenience of a laptop. You can take it with you anywhere. As a writer, my inspiration doesn't always come to me while sitting at a desk. I can take my laptop with me and write wherever I happen to be. With wireless technology, I can even print from my living room, without having the printer tied to my computer. I also connect wirelessly to the Internet. No longer do you need to be tethered in order to work on a computer.

In this article, I have only touched the surface of this subject. If you are interested in any particular aspect of technology, send me an email and I will put together another article.



Related Articles
Editor's Picks Articles
Top Ten Articles
Previous Features
Site Map





Content copyright © 2022 by Diane Adams. All rights reserved.
This content was written by Diane Adams. If you wish to use this content in any manner, you need written permission. Contact Pamela Slaughter for details.