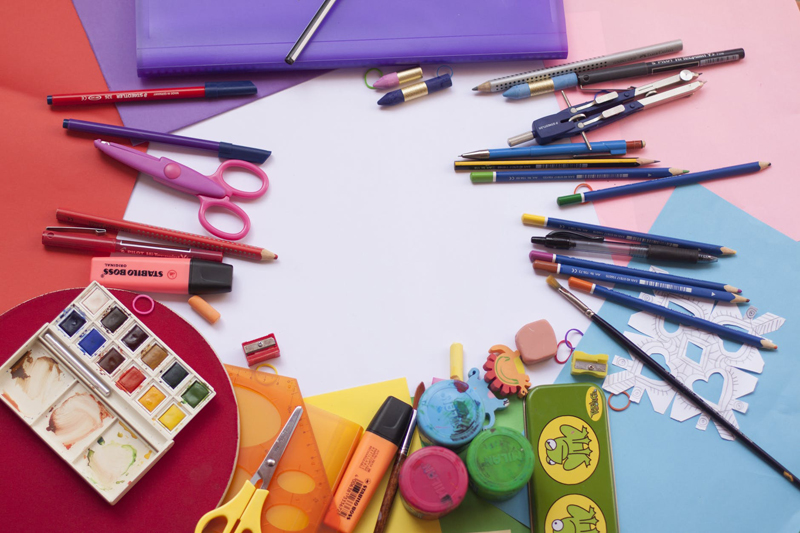 Stress is often thought of as being the enemy of creativity. We know that when we are feeling tense or anxious, we go into flight-or-fight mode which is when our body responds automatically to a perceived threat with a host of biochemical changes. These biochemical changes, such as the release of adrenalin and production of cortisol are not very conducive to creativity. To be creative one has to be in an expansive mindset. Usually the prime conditions for fostering creativity are when we feel safe and relaxed. So what part does stress play in our creativity? And is it always a negative thing?

Some people have been inspired by stressful situations to change. Maybe it is leaving one job for another or deciding to scale back and simplify life. Whenever you respond to a stressful situation with life changes it is actually a form of creativity. It could be called Living Creatively. So sometimes stress can be a good thing if it is the catalyst for positive change in your life. And in this case, stress inspires you to act creatively.

But some stress is debilitating. It is the kind of stress that is chronic and seems to have no purpose that eats at us and at our ability to respond creatively. This situation usually occurs when it seems that there is nothing that can be done, at least on our part, to change the situation. This is the type of stress that makes creativity hard. If we are feeling frustrated and defeated, it is hard to call up the positive energy to make a change, but it is not impossible.

With the use of some stress-relieving tools and exercises, you can get back into a calm and healthy mindset. Your body will respond to your mind in a likewise manner and you'll soon be back into a place where you feel inspired to create or act creatively.

The following are some ideas on how to relieve stress. Pick and choose what is best for you.
1. Deep breathing (an oldie but goodie)
2. Going for a walk
3. Changing your perspective (i.e. will this same issue matter in ten years or will it be forgotten?)
4. Write in your journal
5. Meditation
6. Spend time in nature
7. Watch a comedy and get a good giggle or two out of it
8. Talk to a trusted friend
9. Play with a pet
10. Take a bubble bath

Many of us have hobbies that relieve stress. This is a good idea too. Think of the things that provide you comfort and ease and try to incorporate as many of those things into your week. This will help with your overall well being level.
Stress can be a good thing when it is a catalyst to positive change however chronic stress will lead to burnout and a lack of creativity. Practicing the listed activities or ones you thought up will help guide you towards a calmer life, one in which you feel at ease and safe enough to be your creative self once again!



Related Articles
Editor's Picks Articles
Top Ten Articles
Previous Features
Site Map





Content copyright © 2022 by Jennifer Spedowfski-Martin. All rights reserved.
This content was written by Jennifer Spedowfski-Martin. If you wish to use this content in any manner, you need written permission. Contact Jana Taylor for details.