Doodling For Fun And Relaxation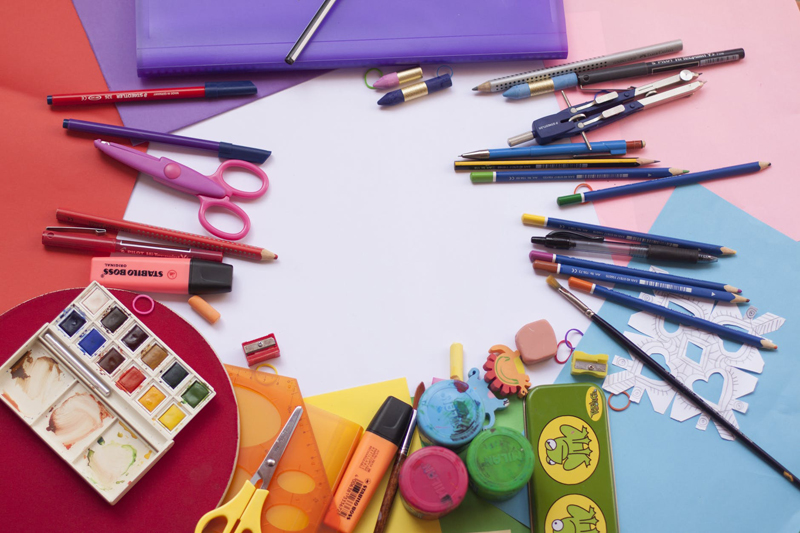 Doodling is a fun, simple, everyday process. Everyone doodles. It is a truly accessible art form. Doodling can be done while on the phone, waiting in the carpool line or while taking notes. It may seem as if it is merely a mindless activity but that is just a farce. Doodling is surprisingly creative while still retaining its simplicity.

The first thing about doodling that must be realized is that it does not have to be hard. Sometimes when we undertake a new activity we inadvertently make it harder than it needs to be. We get stuck in a perfectionist rut where we don't want to do it "wrong," so we tend to overanalyze our work before it is even finished. However, doodling by definition is meant to be relaxing and creative. No need to complicate things by trying to make a "perfect" doodle or trying to be fancy (unless you want to). Doodling is meant for exploration and fun! Another bonus is that it takes little supplies to get started. You simply need a pen or pencil, paper and your imagination.

But the other thing about doodling is that it is deceptively simple. At first glance it seems as if you are just making scribbles but you are actually engaging your brain into that wonderful flow state. Being in the flow state is immensely relaxing and satisfying. Once in flow your brain accesses the subconscious part of the brain. This helps to fuel your creativity in general which we already know helps us to solve problems and live a life that is inspiring and fulfilling. All good things!

But what if you are not feeling creative? Doodling can help you there too. Again, because it so accessible and unassuming, a simple doodle can inspire you and lead to a new project. Sometimes when I want to create but just don't have the time or energy, I will settle on the couch with my favorite type of markers and doodle away while unwinding in front of the television. There is so much fun to be had in playfully doodling! And in this way I feel as if I have tended to my creative side which otherwise may have remained neglected.

The next time you have a challenge ahead of you or just need something to help you unwind try doodling. If you are unsure of where to begin, you can start with tracing a number. A lot of people like to start by tracing the number "8" over and over, in a horizontal line. There is a natural flow to the figure 8. From there, try doing a type of automatic drawing by drawing a line on the page and then deciding what it looks like. For instance, say it looks like a hillside or ocean waves. You can then use that line as a launching spot for more drawing or doodling.

In a complicated life, doodling helps you unwind while fueling your creative processes. This serves you not only when you are creating but during everyday life as well. We know that one of the keys to a creative life is spending time, on a regular basis, doing sometime creative. This can be a large order to fill during busy days (generally any weekday!) when we are consumed with family, work and other activities. Doodling is an easy way to tend to your creative side on the go and keep the creative fires burning.



Related Articles
Editor's Picks Articles
Top Ten Articles
Previous Features
Site Map





Content copyright © 2023 by Jennifer Spedowfski-Martin. All rights reserved.
This content was written by Jennifer Spedowfski-Martin. If you wish to use this content in any manner, you need written permission. Contact Jana Taylor for details.