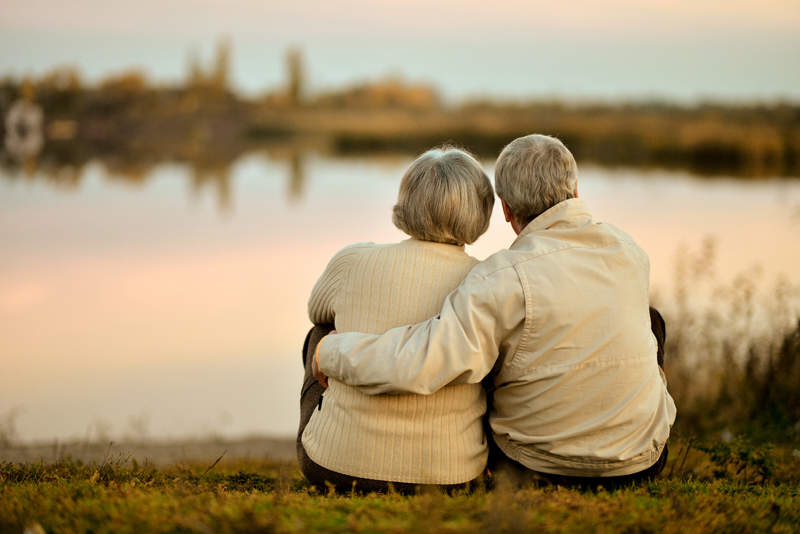 I know a number of seniors that do not own cell phones. After all, cell phones are for the younger generation, right? Wrong! I believe cell phones offer many benefits for seniors. I'm not saying you need (or even want) a Blackberry or iPhone, but a basic cell phone can provide you with a certain amount of peace of mind. You really have a wide variety of options when it comes to basic cell phones. I did a Google search for the "best cell phones for seniors" and found a good number of options. One website (https://www.consumersearch.com/cell-phones/best-senior-cell-phones) provided a list of phones, phone carriers, and the pros and cons of each of the models. Comparison shopping is a definite plus when choosing the cell phone that is right for you.

Following are the benefits I see to seniors owning cell phones.

• Emergencies. The biggest benefit I see for seniors to have cell phones is for emergency situations. As a senior who spends an inordinate amount of time on the road commuting to work, I often come across emergency situations. Recently, I was rear-ended on the Interstate on my way home from work. I was wearing a Bluetooth headset for my cell phone at the time. However, the force of the impact knocked my headset off throwing it under my accelerator pedal. Without knowing this, I tried calling 9-1-1 to report the accident but didn't think the call went through. Within seconds, the 9-1-1 operator called me asking if I was okay. I reported the accident and she was able to get help to me. I'm sure you can think of a plethora of emergency situations where immediate phone access would make the difference in the outcome.

• Mobility. With a cell phone, you no longer need to wait at home by the phone for an important phone call. Let's say you need to pick someone up at the airport but you are waiting for the doctor's office to call with test results. Having a cell phone allows you to do both.

• Availability. In the rural area where I live, we lose electricity quite often. If we have no electricity, our landline telephone is usually knocked out as well. However, with our cell phones, we still have the ability to contact the outside world. A few years ago, the remnants of Hurricane Ike came through Ohio with 80+ m.p.h. winds. Our neighborhood was without electricity and telephone for five days. I charged my cell phone at work and still had communication when at home. My husband used his car charger to keep his cell phone charged during this time.

Another thing to consider in the cell phone debate is the calling plan. For our family, we all use the same carrier which provides us free talk time. The only time we "pay" for minutes is when we call someone using a different carrier. The more familiar you become with your cell phone and the more time you spend talking on it, the more minutes you will require. A plan offering 200 minutes a month may seem like a good deal at the time, but you may find yourself using 400 minutes a month. Anything over your allotted minutes will cause you to spend more money in the end, so keep track of your talk time. Also pay attention to the time of day you call someone. Usually, cell carriers offer free minutes from 9 p.m. to 6 a.m. If your call can wait until the nighttime rates apply, you can save yourself money. This works really well for our family as we are all in different time zones. I can call my sister in Alaska at 10 p.m. and the time is only 6 p.m. for her.

Cell phones are also available for low-income seniors. If you are on a limited income, you may qualify for a free cell phone from the government with a limited amount of free minutes as well. Although you may not be able to spend an hour on the phone with your daughter, the free minutes would provide you enough time to make an emergency phone call. SafeLinkWireless (https://www.safelinkwireless.com/EnrollmentPublic/home.aspx) provides more information regarding this government program.



Related Articles
Editor's Picks Articles
Top Ten Articles
Previous Features
Site Map





Content copyright © 2022 by Diane Adams. All rights reserved.
This content was written by Diane Adams. If you wish to use this content in any manner, you need written permission. Contact Pamela Slaughter for details.