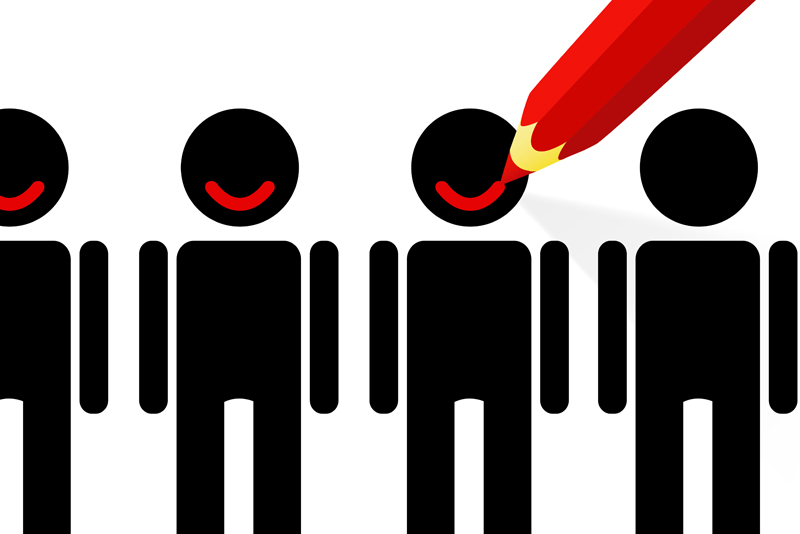 Many of my articles focus on the importance of being a sponsor, not to mention my own views of when one should consider sponsoring. It is my hope that at least one of you who read that article was encouraged to move forward and sponsor. If you did, I applaud you not only for being of service but for beginning a new phase of your own recovery.

The simplest way for me to speak of the role of sponsee is to take you back in time with me as I began my 12 Step Recovery program. If you have a sponsor you might be familiar with some of my experiences and if you do not yet have a sponsor, it certainly doesn't mean that your own experiences won't be unique to your own situation.

I had a Big Book, approximately forty-eight hours of sobriety and two meetings under my belt when I met my first sponsor. I did not have a clue what kind of sponsor I wanted, or what a sponsor did but I knew that I needed one. Why? I was told so. And why would I do anything I was told? Because I wanted recovery so badly I would have done anything including getting a sponsor. So as I was waiting for Meeting #3, a woman approached me and asked two questions: "How long have you been sober?" and "Do you have a sponsor?" These were simple questions and only required simple answers. Her next question was probably more a statement than a question but it went like this: "So you will need a sponsor and I can be your temporary sponsor". Well, who am I to say no to such an offer. This sponsor stuff was going to be much easier than I thought!

As I worked the first three steps I knew something was wrong but I was too afraid to say it wasn't working for me. I began resenting the very person who had extended her hand in fellowship. It must be ME! Whether it was or wasn't, I had to think about the prospect of Steps Four and Five with this person and I had serious trust issues. And if I didn't do an honest inventory and share my darkest secrets then how would I ever get well? Poor me! A victim once again! I wanted everyone to feel sorry for me and to make it easier for me to get rid of the old sponsor and bring in the new.

Fear! Fear, my dear readers, is what kept me in such turmoil because I was afraid to be upfront and honest with my sponsor and this fear was keeping me in resentment, self-pity and all of the other junk we carry around. So I prayed. I prayed that I would be able to tell my sponsor I needed to move on but to speak with gratitude for her help. Is there any doubt that God would not have answered my prayer? Of course not; so I was able to speak to her with kindness and begin fresh with my new sponsor.

My sponsor and I have a wonderful relationship. We continued through the steps and I had no problem at all with trust issues at any time with her. You see, I wanted what she had. She, in turn, was able to give me everything I needed so that someone looking for a sponsor might look at me and say, "I want what she has". This is the circle of life in 12 Step Recovery.

If you do not have a sponsor, here are a few important things I would like to share with you.

1. Never think you are the one person who does not need a sponsor. 12 Step Recovery programs are "we" programs. The sooner you get a sponsor, the better you are.

2. Sponsors always call themselves "temporary sponsors" when they approach you. If you are too new (as I was) and you know no one, take the first person who offers help. This is why we say "temporary sponsor".

3. People are people in and out of recovery rooms. I would like to say that all sponsors are great but the reality is I do not believe that is true. Being a sponsor isn't about education, age, even years of sobriety and there are always those people who mean well but honestly, just don't seem to have what it takes. Maybe their egos are stronger than their desire to be of service. I don't know. So if you chose a sponsor, take the time to listen to them at meetings, observe their behavior, and want what they have.

4. Do not be in fear or intimidated to "fire" your sponsor if she isn't right for you. This is an unwritten rule in recovery. It is usually not the sponsor who feels bad; it is the sponsee. Your sponsor wants what is best for you whether or not that puts her in your life or not. Firing your sponsor does not mean she will not remain a friend. If you fire too many, you may have to take a very careful, honest look at you! Remember that sponsors can fire sponsees, too!

5. The sponsee/sponsor relationship is a beautiful thing when both parties listen, respect, and work with each other openly and honestly.

My sponsor and I do not see each other or talk to each other as often as either of us would like. Life happens! But there is not a time that goes by when we finish speaking or meeting that we do not leave each other with, "I love you". "I love you, too." Thank you, Maureen.

Namaste'. May you walk your journey in peace and harmony.





Related Articles
Editor's Picks Articles
Top Ten Articles
Previous Features
Site Map





Content copyright © 2018 by Kathy L.. All rights reserved.
This content was written by Kathy L.. If you wish to use this content in any manner, you need written permission. Contact Kathy L. for details.