Living Long vs. Living Well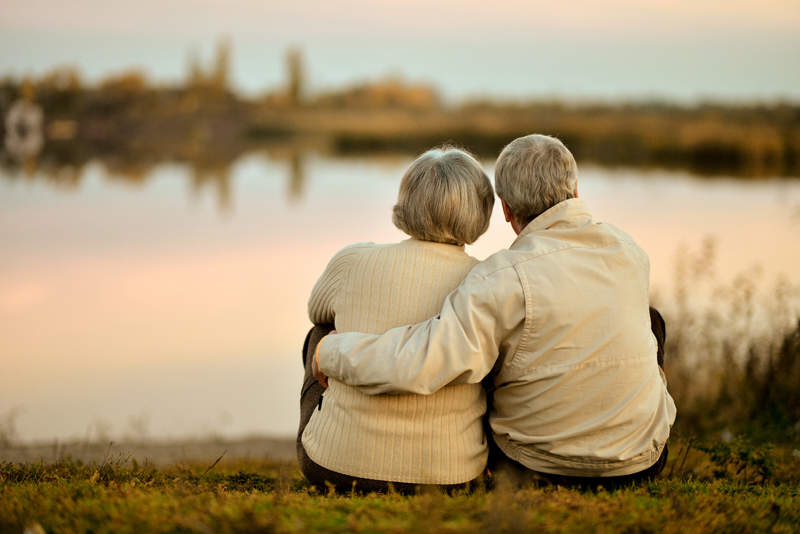 Have you ever wondered why some people live to be 100 and others don't even reach 50? I wonder about these things all the time and am curious about those people who reach extreme old age. Perhaps, in the future, 100 years old will not be extreme. Maybe 100 years will be a normal life expectancy. Many factors determine how long you will live. Obviously, we have no control over the drunken crazy person behind the wheel who kills the young 30-year-old mother on the Interstate. Most of us have lived long enough to know that death is no respecter of persons. However, I do believe we can increase our chances of living a long life.

The human body is an amazing machine. New reports are constantly released regarding the benefits of healthy living, but you cannot deny the facts. People who eat the right foods and exercise stand a better chance of living longer than the three-pack-a-day smoker or fifth-a-day alcoholic. When we treat our bodies with respect, our bodies tend to reward us. In addition, other factors can be just as instrumental in longevity. A short time ago, I read a book called "Blue Zones" by Dan Beuttner. Mr. Beuttner identified seven areas in the world that he calls Blue Zones. These "zones" contain a higher number of centenarians than any other locations in the world. Intrigued by this phenomenon, Mr. Beuttner and his team traveled to each of these areas and interviewed a number of these centenarians. The book contains the accounts of the longevity of these individuals. Although the blue zones occur all over the world, in diverse economic regions, all of the centenarians had several things in common.

• Family. All of the centenarians continued to play a strong role in the family. They were involved in the daily lives of family members in some capacity. Their grandchildren, great grandchildren, and even great, great grandchildren looked to the centenarians as role models, valued their opinions, and sought their advice. Does your family treat even the octogenarians in your life this way?

• Community. In addition to remaining active in their families' lives, these centenarians also had strong ties with their community. They were active in their churches. They met regularly, usually weekly, with small groups of peers. Being involved with other people outside their family seems to be an important element. Do you belong to any small groups that meet on a regular basis?

• Faith. All of the centenarians interviewed held a strong faith. A belief in a higher power, whatever the name, sustained these centenarians in their daily life. They worshipped and prayed. They celebrated an intimate relationship with their spiritual being. Do you walk daily with your higher power?

• Eating habits. Almost all of the centenarians raised their own food, worked daily in their gardens, and prepared their own meals. Their diet consisted mostly of fruits and vegetables and they only ate meat once or twice a week. I believe the primary reason for this was availability and, to some degree, cost. In remote regions of the world, meat is more difficult to procure. What does your diet consist of?

• Exercise. All of the centenarians exercised daily, mostly out of necessity. Those living in remote regions walked perhaps five miles a day just getting to the nearest town and back home. Some were fortunate enough to own bicycles and lived in a region where roads made it possible to bike to their destinations. How often do you walk to the grocery store?

Regardless of whether you live in a "blue zone," your life can still be enriched by following the practices of these centenarians who have so much to teach us. If you are interested in learning more, I encourage you to read Mr. Beuttner's book yourself.



Related Articles
Editor's Picks Articles
Top Ten Articles
Previous Features
Site Map





Content copyright © 2023 by Diane Adams. All rights reserved.
This content was written by Diane Adams. If you wish to use this content in any manner, you need written permission. Contact Pamela Slaughter for details.