Delicate Pairings of Beer and Cheese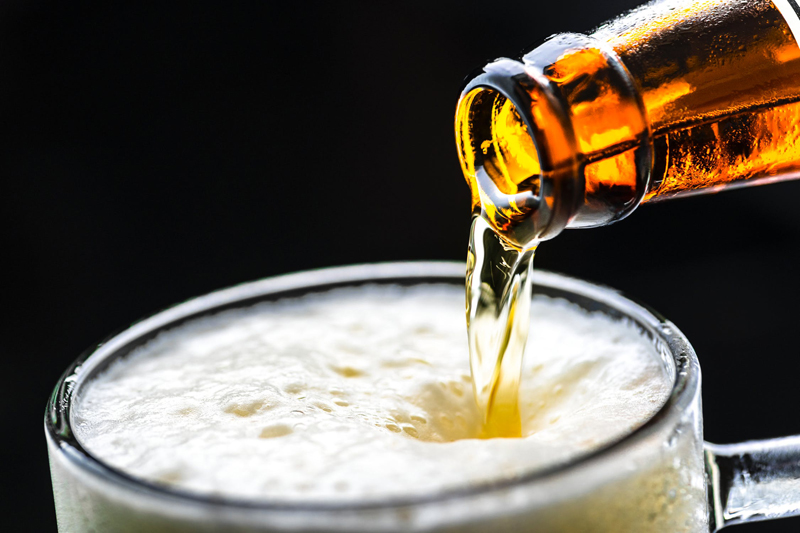 Trappist monasteries and abbeys in Belgium have long understood the relationship between beer and cheese, often adding the factor of bread into the equation. Beer and cheese are the end products of grains and grasses – directly, as in the brewing of beer, or indirectly, as critical factors that affect the production and flavor of milk used in the processing of cheese. Both have a period of resting or fermentation. Both have an affinity of melding flavors and aromas that yield an air of seduction to your palate.

There are only four basic categories of cheese, with sub-sets within these categories, and hundreds of varieties listed in each category. During a lifetime, you may only be exposed to a handful of these stunning varieties. You may be certain, however, that the marriage between beer and cheese is sweeter and more natural than any other relationship on the planet.

You will want to select beer with compatible flavors, based on the mild or pungent qualities of the cheese. Milder cheeses, for example, merge better with a wheat or framboise. The stronger cheeses can handle a robust stout, porter, or barleywine.

Get out your silver serving-tray and your crystal beer tasting-glasses to begin your journey into the fascinating territory of a beer and cheese night!

Four Cheese categories:
-Soft Cheese
Fresh Unripened Cheese
Soft Spreadable
Semi-soft
-Semi-hard Cheese
Sliceable
Crumbly and/or blue-veined
-Hard Cheese
-Very Hard Cheese

Fresh Unripened Cheeses -
generally have a low taste profile. Pair with American wheat beer, American lagers, amber ales, and German lagers.
Recommended brews: Anderson Valley High Rollers Wheat Beer, Olde Heurich Foggy Bottom Lager, Full Sail Amber Ale, or Dogfish Head Midas Touch Gold Elixer.

Cheese Examples:
Pot cheese
Cottage Cheese
Ricotta

Soft, Spreadable Cheeses –
are mildly tangy or fruity. Pair with Wheat ale, pilsner, kolsch, framboise, Belgian ales or kriek.
Recommended brews: Unibroue Blanche De Chambly, Dogfish Head Raison D'Etre, Samuel Adams Cherry Wheat, Brewery Ommegang Rare Vos, New Belgium Brewing Company Transatlantique Kriek, McAuslan Apricot Wheat Ale.

Cheese Examples:
Brie: Mildly tangy and fruity, often baked in a pie crust, or sliced thin on roast beef sandwiches.
Camembert: Similar to Brie, but with slightly more assertive flavor. Originated in Normandy in 1789 by Marie Harel who was christened by Napoleon himself.
Fromage Blanc: This white cheese is very soft and spreadable.
Quark: Soft, spreadable, German-style cream cheese.
Mascarpone: Rich Italian Style cream cheese used in Cannoli fillings, Tira Mi Su and cheesecakes.
Roucoulons, Spreads mixed with herbs or seasonings.


Semi-soft Cheeses –
Mild flavors with soft, smooth texture. Pair with English brown ale, amber ale, Belgian ale, Vienna lager, mellow bock, rye ale, ESB, Bavarian white.
Recommended brews: Orval Trappist Ale, Great Lakes Brewing Moondog Ale, Terrapin Rye Pale Ale, Newcastle Brown Ale, Redhook ESB, Joseph Huber Bock, Snake River Guido's Kolnerbrau, Anchor Brewing Liberty Ale.

Cheese Examples:
Asiago: Soft, rich, and somewhat nutty – named after a village in Northern Italy.
Coulommier: Semi-soft cheese, with characteristics similar to brie. Velvety soft with a pronounced tang.
Chevre: Goat cheese – very fresh, soft white, and made in logs, Flavor is tangy, yet mild.
Gouda: Originated in the Netherlands – straw colored with firm, creamy texture. Mild and buttery flavor that develops a richer tang as it ages. A "breakfast cheese" in Europe - typically eaten with fruit.
Mozzarella: High fat content produces richer, more tender cheese – pasta filata. May be marinated in pure olive oil and herbs.
Havarti, Muenster, Morbier, Liederkrantz, Chaource.

Sliceable Semi-hard Cheese –
Generally bland and buttery, often Swiss style. Pair with pilsners, ESB, IPA, double bocks, strong ale, Belgian wit.
Recommended Brews: New Glarus Hop Hearty Ale, Unibroue La Fin du Monde, Bohemian Brewery Cherney Bock, Victory Brewing Hop Devil Ale, Tabernash Dunkel Weiss, Rio Grande Elfego Bock.

Cheese Examples:
Baby Swiss: white color with small holes - creamy texture, nutty flavor, and smooth melting characteristics.
Gruyere: Creamy yellow interior and golden brown rind. Rich flavor with hints of fruit and nuts.
Colby: An American original, named for the town where it was invented. Similar to cheddar, but softer with mild sweet flavor.
Monterey Jack: Created by Spanish monks in early California – light colored with creamy texture. Mild relative of cheddar. May be flavored (Jalepeno Jack)
Meunster, Jarleberg, Edam, Emmantaler.

Crumbly and/or Blue-veined –
Pungent aroma and tangy flavor. Pair with porter, stout, Scottish ale, heavier dark beer, barleywine, IPA, and Imperial stout.
Recommended brews: Anchor Brewing Old Foghorn Barleywine Style Ale, North Coast Old Rasputin Russian Imperial Stout, Appalachian Brewing Jolly Scot Scottish Ale, Great Divide Yeti Imperial Stout, Stone Smoked Porter, Sierra Nevada Porter, Victory Golden Monkey.

Cheese Examples:
Bleu Cheese: Crumbly texture and sharp, tangy flavor.
Stilton: Aristocratic, with sharp tang.
Feta: Greek origin, originally made from the milk of sheep. In the US, it is often made of cow's milk. Lightly pressed and ripened in brine, giving it a crumbly texture and salty flavor.
Gorgonzola: creamy with pungent flavor. Often served with pear or other fruit.
Sainte-Maure Ash, Roquefort.

Hard Cheeses –
Firm, harder cheeses – often aged for sharper flavor. Pair with strong ale, stout, porter, or doppelbock.
Recommended brews: John Harvard's Abockalypse Now, Rogue Ales 15th Anniversary #3 Brewer, Big Sky Moose Drool, Stone Brewing Double Bastard, Sleeman Original Dark, Anchor Porter, Yuengling Porter, Huber Bock.

Cheese Examples:
Vermont Cheddar: Brought to the New World by the English colonists. Flavor varies from mild to extremely sharp with texture from smooth to dry, almost crumbly. Also available are Smoked Cheddar, Herbed Cheddar and Special Varieties.
Colby: Similar to cheddar. As it ages, the texture matures into a harder style cheese, with sharper flavors.
Tarentaise: Made in the tradition of the Beaufort and Abondance cheeses of the Tarentaise Valley in the Savoie region of the French Alps. Smooth texture with subtle nut flavor.
Manchego: Spain's most popular cheese – mild, salty and nutty.
Farmhouse Cheese: These are crafted in all varieties – often Farmhouse Cheddar, and other quality varieties.

Very Hard Cheeses –
Firm, hard and grainy, these are usually grated for eating. Pair with dark wheat ale, doppelbock, stout, porter, IPA, Red Ale.
Recommended brews: North Coast Reudrich's Red Seal Ale, Capital Brewery Autumnal Fire, Harpoon IPA, Tabernash Dunkel Weiss, Berghoff Famous Bock, Boston Beer Works Buckeye Oatmeal Stout, Snake River Zonker Stout.

Cheese Examples:
Parmesan: Hard, dry cheese with rich sharp flavor.
Romano: Named for the city of Rome. Mild to extremely sharp
Swiss Sbrinz, Sapsago, Saanen: All Swiss varieties.

Fascinate your taste-buds with these tantalizing flavors. The adventure is worth the effort. Enjoy!


BellaOnline Recommends:
Riedel Ouverture Beer Glasses
Set of 4 - Click for Information
igourmet's Favorite 8 Cheese Sampler -
4 Pound - Click for Information
You Should Also Read:
The Seductive Style of Kolsch
Secrets of Belgian Style Ale - Dubbels & Tripels
Porter - History of Beer and Imagination


Editor's Picks Articles
Top Ten Articles
Previous Features
Site Map





Content copyright © 2022 by Carolyn Smagalski. All rights reserved.
This content was written by Carolyn Smagalski. If you wish to use this content in any manner, you need written permission. Contact Carolyn Smagalski for details.