Medieval and Renaissance Costume Fabric Resources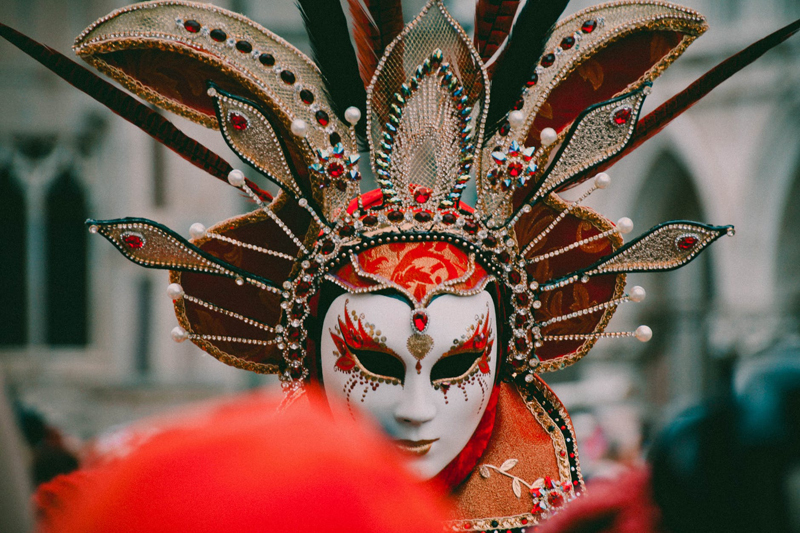 Where to Buy Medieval and Renaissance Costume Fabric
I'm a Medieval reenactor, so I'm constantly looking for new resources to improve the historical accuracy of my costuming. We strive to make our garments look like real clothing rather than costumes, so we like to use materials as close to the original as we can. Sometimes that can be a challenge.
To make matters worse, I live in a rural area with not much in the way of fabric stores or supplies. So, most of my shopping is done online. (Which is just fine with me! There's a greater variety and much lower prices through the Internet. ) Here are some of my favorite resources for making Medieval and Renaissance costumes.
Linen
--Linen is a natural fiber that comes from the flax plant. It takes 22 distinct processes to get it from plant to cloth, so it's a precious commodity. You can find it in different weights suitable for different types of clothing. The lightest weight is good for undergarments and headwear like veils and wimples. Mid-weight is great for all general over garments like gowns, kirtles, Viking apron dresses, tunics and such. It can also be used for leg wear like chausses and hose. Heavy weight linen is almost like canvas. I don't like the feel of it next to my skin, but it is useful for making bags, table settings and other non-clothing items.
It is the most frequently used fabric by reenactors. It's light, it breathes well, and it's period. Back when I started this hobby in the 1980's, linen was really hard to find. There was no such thing as online ordering, and the closest we could come was cotton broadcloth. Ick! But that was then and this is now. Linen is widely available in lots of weights and colors. You may even be able to find it at your local fabric store.
However, I find the cheapest place to order linen is from
Fabric-Store.com.
They sell only linen and linen blends, so they know their stuff! They have a huge variety and run around 40% cheaper than any other source I've found. The owner is a reenactor himself, so he understands our needs and caters to this unique community. (As an editor, I often get advance notice of discount sales and special coupons. If you're a member of the costuming newsletter, you'll get them too.)
Wool--
Wool is another natural fiber that comes from sheep. The animal is shorn (like a haircut) and the wool is washed, spun and woven into cloth. Then it can be dyed, if desired. Wool is a useful costume fabric for reenactors who attend events in cold climates, especially during the winter. You can choose solids or stripes or fancy woven patterns. Try to steer away from gaudy neon colors. Remember, in period they were dying with natural plants. The colors can be bright and cheerful, but not neon or modern looking. Different weights are available for different uses. Heavy weight wool is great for cloaks, overcoats and trousers. Mid and lightweight wool are best for tunics and gowns.
The best place I've found to get wool yardage online is
Fabric.com.
Stay away from the "wool suiting" because you'll get fabric that feels like it belongs in a business suit. They kind you want is wool melton or wool flannel. If you have questions, ask for a sample.
Silk and Velvet--
If you're trying to approximate period silks and velvets, be careful. These fabrics are not manufactured the same today as they were in period. Stretch panne velvet and modern bridal silk satin just aren't going to give you an authentic look. They're awesome for a Medieval princess Halloween costume, just not for reenactors.
Fabric.com
has a wide variety of silks and velvets at very reasonable prices.
Leather--
Leather can be used for lots of Medieval items, including garments like cloaks. Most fabric stores don't carry leather, and most towns don't have a local leather store. So, online it is. My favorite place to buy leather is
MaineLineLeather.com.
They cater to reenactors and can help you decide what you need over the phone or email. They also carry a large supply of buckles, rivets, and other findings you may need.
Trim--
I like to embroider or applique my own hems, collars and cuffs. But many people prefer to use purchased trim to decorate a plain tunic or gown.
MJtrim.com
is the mecca for online trim, bead and embellishment shopping. They have tons of options. If you're ever in New York City, you should visit their flagship store. (Though you may want to leave your credit card at home.)
Links to websites:
Get Linen at Fabrics-Store.com
Get Wool, Silk & Velvet from Fabric.com... Wholesale to the public!
Get Leather at MaineLineLeather.com
Get Trim at MJtrim.com
These are my favorite online sources for Medieval and Renaissance costume materials. Got a source you think should be here? Let me know!


Related Articles
Editor's Picks Articles
Top Ten Articles
Previous Features
Site Map





Content copyright © 2023 by Julie Anne Eason. All rights reserved.
This content was written by Julie Anne Eason. If you wish to use this content in any manner, you need written permission. Contact Brandi Ford for details.