Halloween - Candy Corn Pots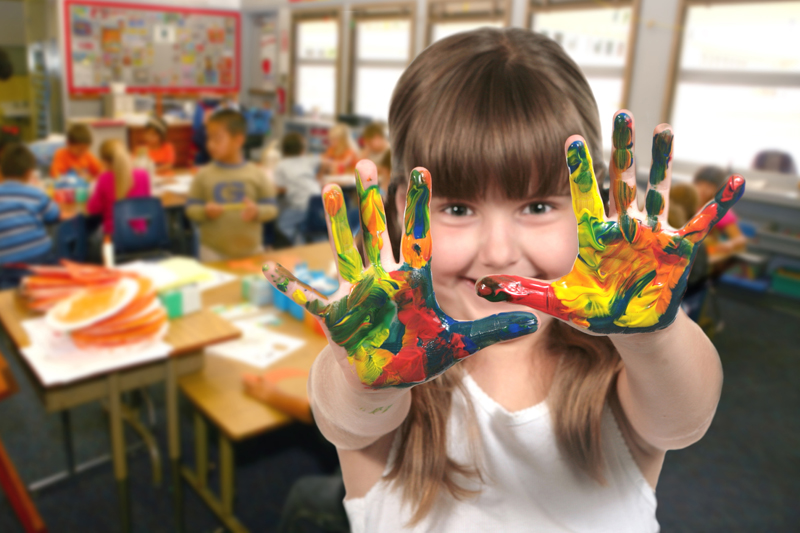 These little candy corn colored pots will
brighten up your Halloween house
, and depending on the size you choose to make you may find many different places to set them out to cheer up your home.
You may even think of people you would like to give them to- they are so easy to make. I am sure they would be welcomed by teachers, friends, co-workers, scout leader, Sunday school teachers, aunts, cousins, and grandparents, etc.
This is a good project to do in assembly line fashion if you have several children, as there is so much down time when you wait for the different colors to dry.
1. Acrylic paint- white, orange, yellow (use bright Halloween colors)
2. 2 ½ inch terra-cotta flower pots (or the size you want)
3. 3 disposable plastic plates or lids to pour some paint on
4. Orange pipe cleaners, or you can use green if you have them and don't have orange
5. Candy corn and other Halloween candy
6. Cellophane wrap
7. Orange construction paper
8. Sponge paint brushes
9. Zigzag-edged scissors- or any decorative scissors (optional, if you have them)
10. Hole punch
• When you first bring the pots home, dust them off with a dry rag.
• Pour a little white paint on one of the plastic plates, use a sponge brush to paint the entire pot, inside and outside.
• Let the white paint dry.
• If you feel you didn't get good enough coverage with the white paint then do another coat. Be sure to let it completely dry before going to the next step.
• Pour yellow paint out on a plastic plate and then using a small sponge brush, paint a ½ inch strip of yellow paint around the bottom edge of each pot.
• Let the yellow dry completely.
• Now pour some orange paint onto a plastic plate and using another sponge brush paint a 1 ½ inch strip of orange above the yellow and about ½ inch up on the rim.
• When that is dry, paint one more coat of white around the top ½ inch or the rim of each pot.
When the pots are dry there are several different presentation ideas
:
• Fill the pot with candy corn and then give it away
• Fill the pot with candy corn and keep it
• Get a small candle that fits in it and then wrap the entire pot and candle in cellophane by taking a 10 inch square and set the pot down in the middle and pull all the edges up and secure them with the orange pipe cleaner
• Use the construction paper to make a little tag, punch a hole in one corner and put one end of the pipe cleaner through the hole
• Coil the ends of the pipe cleaner by wrapping them around a pencil This makes them look like the coils of the pumpkin
• If you want you can also fill them with a bunch of Halloween candy wrapped in the cellophane and tied with pipe cleaner, labeled and coiled as in the previous suggestion
• If you wanted to paint a bigger pot adjust the width of the yellow, orange and white strips
There are lots of fun things to do with this idea. Let me know if you have any other good ideas of things to do with this craft.
Later in the year when they sell candy corn in fall colors (browns), or in Christmas colors (red, white and green) you could paint some other pots in these colors and they will look fabulous!
Brach's Candy Corn 72 Oz. Resealable Value Bag
from Amazon.


Related Articles
Editor's Picks Articles
Top Ten Articles
Previous Features
Site Map





Content copyright © 2019 by Launa Stout. All rights reserved.
This content was written by Launa Stout. If you wish to use this content in any manner, you need written permission. Contact Launa Stout for details.